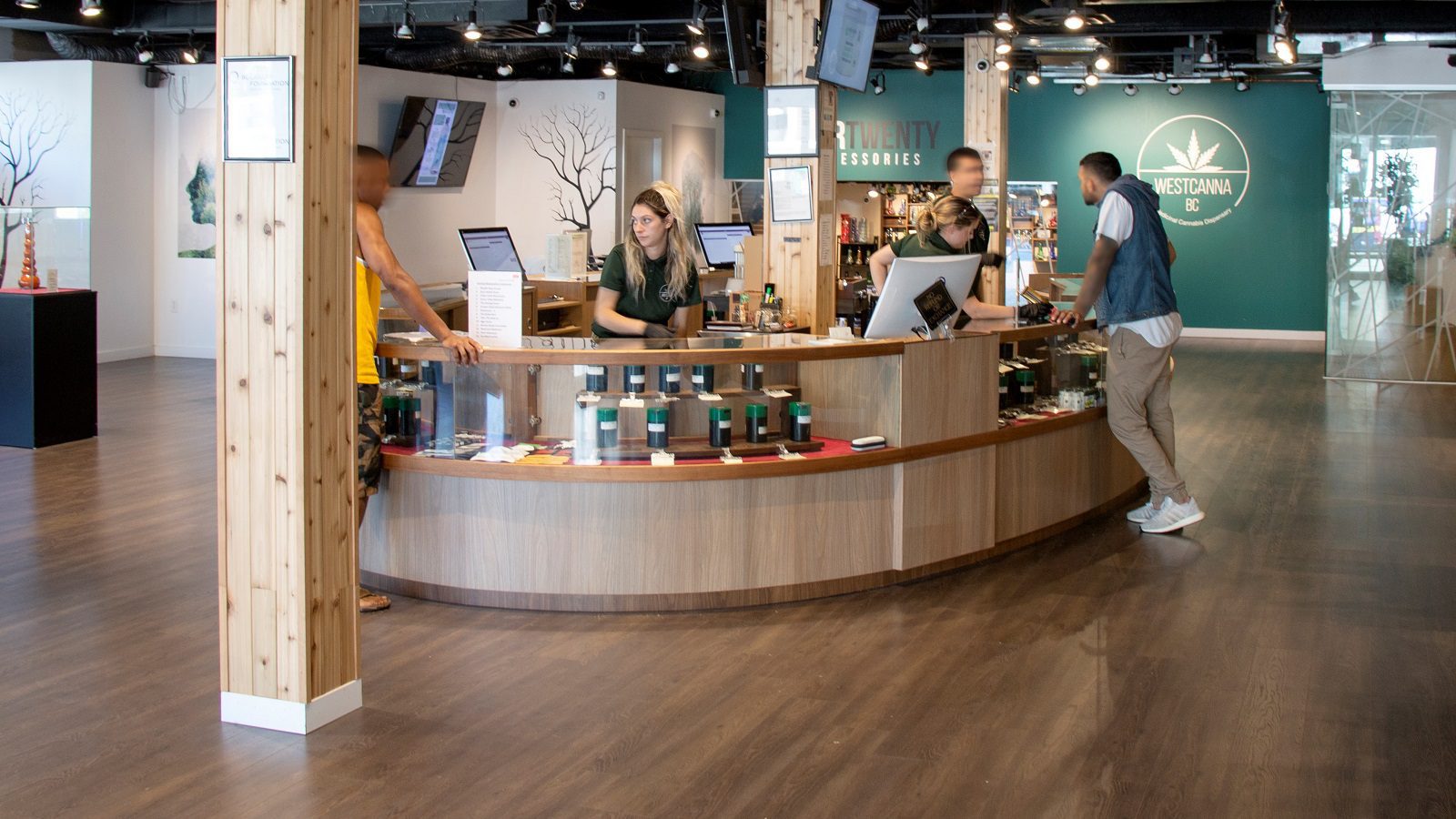 Licensed retailers and government-run stores will be establishing Canada's reputation in the burgeoning global cannabis industry. Some of these stores will be national, multi-unit chains, so how will a small, independent store compete?
The answer is great customer service.
Service Touch Points
Personalized service as a key differentiator, and creating a relationship with your patron will gain you a loyal, repeat customer. People look for convenience, cleanliness, friendliness, and knowledgeable, efficient, and highly trained staff. If any of these attributes are missing from your store and are on offer at a competitor close by, you can be assured your customers will "vote with their feet" and patronize other establishments.
Don't leave this important part of your operation to chance. Have a service plan with some measurable goals. Commit it to a document and communicate it to everyone through consistent orientation and training. Role-play is useful, especially when you have scripts for recurring situations that can enable staff to handle them with a consistent level of success. Instill a service culture in your people. Monitor the results and adjust and adapt as necessary.
Remind staff that when customers walk into your store there is a very good chance that the sale is already made, and all they have to do is be thankful for the opportunity to be of service and look after the customer enthusiastically. Employees must always be positive about everything including your establishment, the products on offer, and any competitors in the marketplace.
Engaging Your Customers
Basic service tenets include a quick greeting accompanied by a smile. Comfortable eye contact, clear and precise speech (advanced level techniques include mirroring language and speech used by the customer to put them at ease and give a sense of familiarity), asking questions, and employing active listening techniques to best discern your customers' needs are also a must. Guiding the customer towards products that are best suited to their needs is a crucial stage in the interaction.
Clear signage can assist customers to find products. Consider grouping them into logical categories (THC, CBD, Sativa, Indica, Organic, Staff Picks, etc.). Basic information can be handed out related to various delivery systems, types of cannabis, and other related products.
This can cut down on a lot of time spent engaging a staff member when the customer could have already used their waiting time to get the information they were looking for. It won't eliminate the time consumed answering questions, which is when you build your relationship, it will just make it shorter and more efficient.
If your store has large line-ups, control the flow by developing a system to manage your customer volume and ensure service is offered on a first-come, first-served basis. You can have customers line up or employ a number system that allows them to wander about, peruse your store, and look at your other retail offerings without losing their place in line.
Selling Techniques
You should have key performance indicators (KPIs) to measure productivity. Monitoring sales per hour, sales per shift, and total weekly, daily and monthly sales can give you a lot of insight into how your employees are performing. There are all kinds of objective ways, even outside of simple financial performance indicators like punctuality and absenteeism, to allow you to see who is really getting the work done.
After you have determined the product best suited to your customer and their budget, staff should offer a few choices. It's a good idea to limit options, otherwise customers can be overloaded with too many options. Staff can also make suggestions about the convenience of vape systems and pre-rolls, or promote other products such as glassware, pipes, grinders, etc.
Great service is necessary and doesn't happen by chance. Develop a service strategy and set your operation in place to compete.
Tim Ellison is a hospitality professional specializing in customer service and enthusiastically helping people build customer service programs designed to exceed guest expectations and create a loyal customer base.
Tags:

Cannabis reputation

(1)

, cannabis stigma

(9)

, Customer Service

(1)

, engage customers

(1)

, marijuana reputation

(1)

, personalized service

(1)

, repeat customer

(1)

, selling techniques

(1)

, service tenets

(1)