Developing an Engaging Brand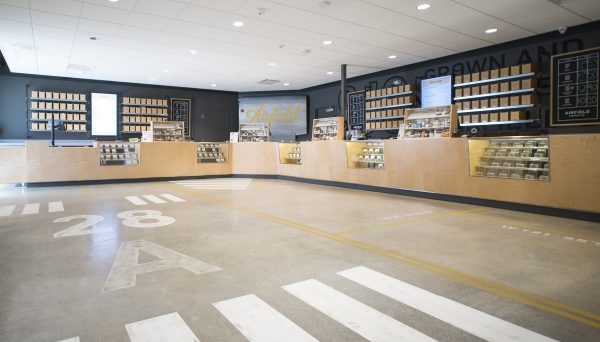 The cannabis culture has been around for decades, but it's now poised to enter the Canadian consciousness in a new and exciting way. What does it mean to business? In some cities cannabis dispensaries are well established, so if you're setting up a new shop in those markets you will need to create a brand personality that stands out from traditional stereotypes.
As we are seeing south of the border, in US states that have legalized non-medical cannabis, there is a non-intimidating image being created: consumers enjoying cannabis for relaxation, stress reduction, and pain relief.

Creating a Welcoming Store
When you consider the new set of consumers that will emerge once buying recreational cannabis is legal across Canada, reactions to many existing dispensaries may be somewhat uncertain. Retail shops need to project a presence that these consumers will be looking for, one that speaks to professionalism and approachability. That is why creating a strong welcoming brand for cannabis retailers is critical.
Mainstream consumers will gravitate to stores that reflect a more urban chic feel.
Let's get into the head of one new group of consumers of legalized cannabis. Studies point to busy parents or working professionals as a large opportunity market. This group feels the pressures associated with modern life, and from juggling the many responsibilities they carry. When legal cannabis is available, these consumers may feel comfortable including cannabis as part of their stress reduction and relaxation plan. They will likely be looking for a retailer that enhances the shopping and education experience, as they may be apprehensive about engaging with a culture that is unfamiliar to them.
Education as a Key Component of Branding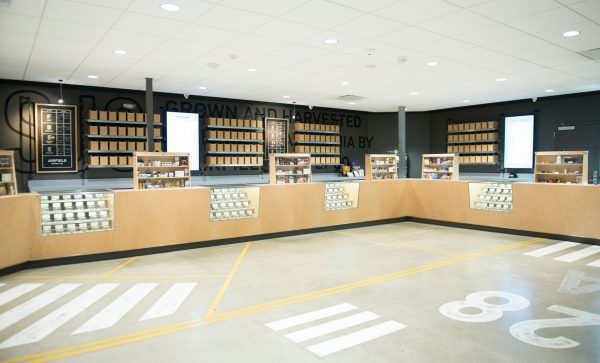 Successful brands build trust with their consumers, and they do that through multiple touch points. In today's marketplace, in-store experience and the retailer's online presence top the list. Another key component in building trust is how the brand enlightens their consumers. As cannabis is a new industry for the mainstream market, education will be important for attracting new customers and instilling their loyalty. There are so many unknowns and stereotypes that consumers need to navigate, the brands that embrace education and commit to helping their consumers learn without judgement will win.
Retail shops that have a well thought out brand, knowledgeable employees, and a welcoming retail experience will win with this consumer. Mainstream consumers will gravitate to stores that reflect a more urban chic feel than the stereotypical medical marijuana dispensaries that people think of. Taking time to help the consumer learn about different strains, physical and mental effects, and various ways of consuming will all be important to building a long-term customer base.
Match Your Brand to Your Market
Branding is something that helps a business identity what it is and how it wants to be perceived by its target market. Business owners that think of this ahead of time and tailor all activities and messaging based on that brand will help consumers understand them. As a result, they can begin to identify with that brand as a retailer that is worthy of their business. As long as overall messaging and tone are consistent both online and in-store, the business will build a strong brand that can stand out over time. Any associated marketing activities must also be true to this tone and messaging for consumers to trust and rely on the brand. Add approachable and helpful customer service and education to this, and you have a winning combination.
Think of Holt Renfrew, Forever 21, and Wal-Mart. Each of these brands carry ladies fashion. One brand or business model is no better or worse than the other. Each are profitable but they each target very different consumers. While neon pot leaves and Ché Guevara t-shirts will work for a certain demographic, they will not appeal to all. In other words, there is no one, single brand image that will work for everyone. You must decide which segment of the market you want to speak to and be consistent.
Let's bring this analogy closer to home and think of private liquor stores in Western Canada. Some stores cater to the high-end wine or spirits market, while others follow a convenience store model and sell single cans of beer by the cash register. These models can both be very lucrative and they appeal to their chosen demographic.
Sensory Aspects to Branding
Although there are some limitations about store graphics and signage, the key will be to create an in-store environment that is welcoming. Artwork can help enhance your brand and can be tailored to your target market. The art you select could vary from contemporary to classic depending on who you want to attract into your store. Plants can also contribute to a comfortable atmosphere.
You may not want an overpowering odour of cannabis to greet your customers.
The scent of your store is another consideration. If you want to attract a new user,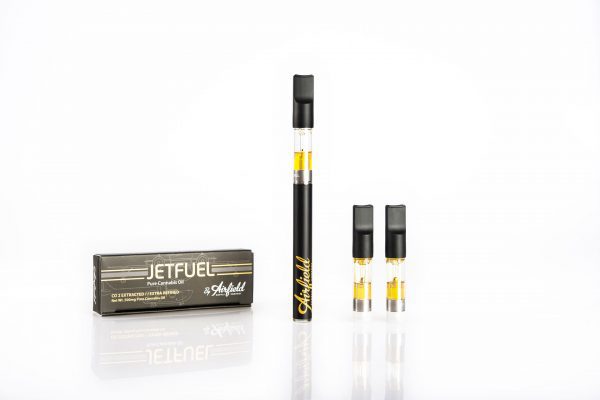 you may not want an overpowering odour of cannabis to greet your customers. Diffusers throughout the store will mask this smell and provide a welcoming scent.
There will be additional issues and more clarifying details that will emerge in each province as we get closer to legalization, but regardless of the regulations and potential limitations that will be in place, licensed retailers that make it safe, welcoming, and easy to learn about this emerging industry are the businesses that will see success.
Digital Gardener is a boutique branding and marketing studio that is focused on helping cannabis producers and retailers create strong brands while navigating the new industry regulations. sherrin@digitalgardener.ca
Tags:

Branding

(3)

, cannabis branding

(5)

, cannabis market brand

(1)

, marijuana brand

(1)

, marijuana marketing

(1)

, retail cannabis

(43)