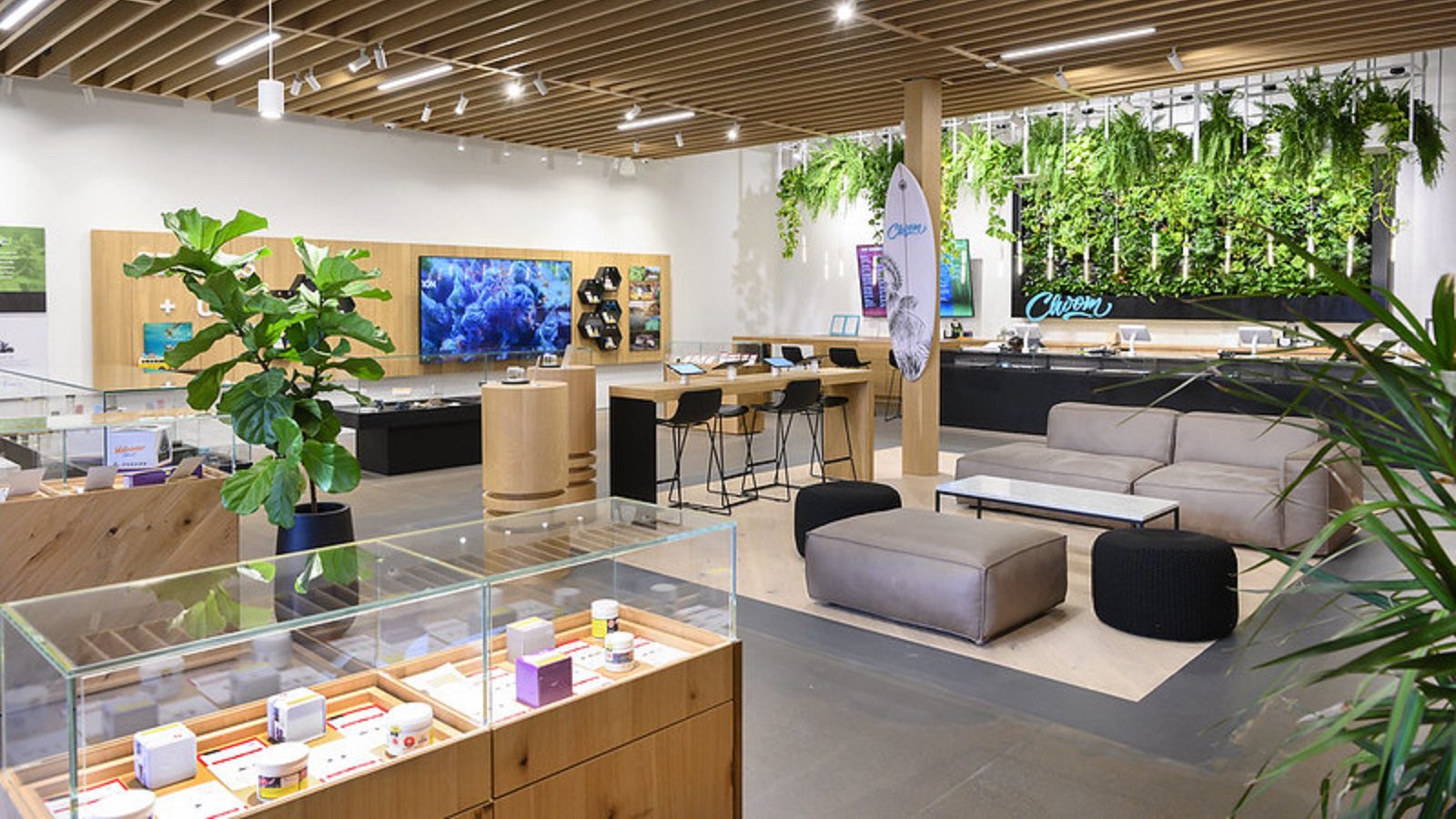 Choom store numbers are on the rise
Imagine white sand, scenic beaches, and endless sunshine. While it may sound like the description of a dream vacation, those good vibes and good times are a small slice of Choom, a Canadian cannabis retailer.
Choom opened their flagship store in Niagara Falls, Ontario about a year ago. Since then, the chain that invites you to say hello while sharing breathtaking ocean views has blossomed.

"Our growth has really ramped up recently," explains Choom's new CEO Corey Gillon. "We will open 4 stores in the month of December which will bring us to 14 operating retail locations. Our goal is to have 21 stores up and running by the end of the first quarter."
Most of Choom's growth has been happening in Alberta and Ontario. However, come spring, Choom will be opening two stores in their home base of Vancouver, making its first appearance in BC's cannabis market.
"Cannabis retailers have a unique challenge when it comes to standing out," says Gillon. "But I like to frame our challenges as opportunities. At Choom, I believe it's our brand and our people that really makes us different. We have a great brand story and a quality retail team."
Choom's origin story is in Hawaii (which should explain the sandy beaches, sunshine, and blue water!). They're all about good times, good places, education, inclusion, and most importantly, community.
"When we were looking at properties in Vancouver, we wanted to talk to business owners and the locals to put a face to Choom," explains Gillon. "That face-to-face went a long way. People are interested–they're curious–and they were really excited that we cared about what they thought. We find making that effort really resonates with people."
As the shops continue to pop up and doors keep opening, Choom is clearly doing something right. Gilllon, however, isn't looking to open stores for the sake of higher numbers. For Choom, it's all about growing the business at a thoughtful and responsible pace.
"This is a marathon for us, not a sprint," Gillon says. "We want to be selective about where we set up shop and do a really great job of taking care of every customer that walks into a Choom store. We don't need to be the first mover–we want to be the best mover."
As retailers continue to learn the regulatory ropes and fight the stigma of cannabis through conversation and educating the public, Gillon sees the 'leisure customer' becoming a larger demographic in cannabis consumption.
"The Choom brand is welcoming and inviting. I think that gives us an advantage when it comes to appealing to every type of cannabis user," he explains. "I'm excited for Choom's future and that optimism grows every day."
Perhaps other retailers can take note: good vibes are good for business.
Tags:

cannabisretail

(36)

, Choom

(8)

, Corey Gillon

(4)