Craft Cannabis: Small but Mighty
Main photo courtesy of Sundial Growers
As Canadian retailers struggle with supply shortages, product quality concerns, and the sluggish pace of retail licensing, consumers are looking forward, with cautious optimism, to the day when pre-prohibition, quality-driven craft cannabis products will become widely available on the regulated market.

But what exactly is 'craft cannabis', and how will the small craft growers differentiate their products from the standard licensed producers? Perhaps more importantly, how will they navigate the regulatory hurdles to be able to sell in the legal marketplace? We talked to the experts.
What is Craft Cannabis?
"We've been debating the definition of craft cannabis for some time," admits Sarah Campbell, director of the Craft Cannabis Association of British Columbia. "A simple definition is that it is produced at a relatively small scale, say 20,000 sq. ft. or less indoor, and one acre or less outdoor, by local independent artisans. They recognize the cannabis plant as the star of the show."
A craft producer is therefore not specifically measured by its size, nor does it necessarily have to be thought of as a micro cultivator as defined by Health Canada (approx. 2152 sq. ft. of total canopy space).
Comparably, Barinder Rasode, co-founder and CEO of Grow Tech Labs, a Vancouver-based cannabis business accelerator, says that "a true craft grower has mastered the art of cannabis growing and uses natural methods to produce high-quality products across a number of different strains. They are mindful of keeping their products as organic as possible and are able to showcase the unique properties of a particular plant in a way that is recognized by consumers."
Utilizing artisanal methods, these growers are likely to apply farming techniques such as hand harvesting and hand pruning, organic pest and disease control, integrated pest management, and other practices that are intended to reduce the human impact on our environment. The result of this enriched connection between the grower, their plants and their community, is likely to result in a better finished product.
Jamie Shaw, Director of Communications and Culture for Pasha Brands, a brand house dedicated to prohibition-era cultivators and processors, goes further to say that craft growers embody the ideals of authenticity and integrity.
"Authenticity is an issue for both sides of the market. Consumers can tell the difference between flowers grown with purpose and integrity," she suggests. "Integrity is about doing what's right, versus what's most profitable or what's easiest at the time, or even what's legal. Prohibition-era growers that were producing for patients like Charlotte [Figi], the namesake of Charlotte's Web, or Hayley Rose of Hayley's Comet, were breaking the law, but they were growing quality products with integrity and for the right reasons." Both Figi and Rose were famously treated with high-CBD cultivars for symptoms related to severe epilepsy.
Additionally, craft cannabis products, grown with purpose and care, are by their very nature likely to showcase vibrant, natural colours, upfront aromatics and flavours, balanced humidity, and overall freshness, characteristics which remain in questionable supply in the current market.
Craft is Craft, Whether it's Brews or Buds
Shaw says that while the beverage alcohol industry may be a poor comparison on almost every other level, the idea of 'craft' is well-understood by beer-loving Canadians.
"If you consider the craft brewery model in BC, it is one that has been set up for success and you see that reflected in their local communities," Rasode says. "In order to maintain the business integrity of a small independent grower, it's important for them to have a farm-to-table model where they can educate people and provide products that can be sold directly to consumers. It's not only great for the craft cannabis industry, but also for BC tourism and for the economy."
Just like the craft brewing industry, there's also the tight-knit social side to craft cannabis products. "We have seen that consumers support craft cannabis. Ethical consumerism is a trend that continues to grow," explains Campbell. "Craft products generally make people feel good. The industry brings people with shared interests together while encouraging the sharing and exchange of information."
High Barriers to Entry
While there are 6,000 small growers registered with Health Canada, it's been suggested that there may be as many as 17,000 unregulated growers in BC alone, who have collectively contributed more than $7.1 billion to the economy, according to some reports. That said, BC may have the most to lose if craft products are not brought to market quickly.
"BC Bud has a great reputation. There are many reasons for this, but one key part of it was that here in BC, politicians and the police took a 'light handed' approach to cannabis (compared to the crackdowns in the rest of Canada and the United States)," suggests Mathew Stockton, Head of Marketing & Brand for We Grow BC Ltd, a licensed producer based in Creston. "This meant that growers weren't being shut down, they had the opportunity to learn, innovate, and hone their craft. There is deep history and knowledge in BC."
Ethical consumerism is a trend that continues to grow.
Health Canada also recently made significant changes to the licensing process, which may hamper the efforts of small producers hoping to bring their products to market sooner. One of the biggest changes is that new applicants must now have a compliant and fully-built site at the time of application. This means that small growers are forced to lay out large sums of capital without any guarantee that their licence will be approved.
At time of writing, Health Canada has received approximately 150 micro cultivator and micro processor applications. Across the entire country, just one BC-based micro cultivator has received its official licence.
"If there is too much of a regulatory burden on craft growers, we stand to lose not only the integrity of their farming methods, but also the high-quality strains and the livelihood of small business owners who have contributed so much to the economy," muses Rasode.
Partnering to Get to Market
Given these high costs of entry into the legal market, it's no wonder that some growers are turning to partnerships with co-ops, brand houses, or licensed producers (LP) who can help them with finances, marketing, and distribution.
Canopy Growth and its investment arm, Canopy Rivers, have pledged to award financial support to select growers while reportedly allowing for brand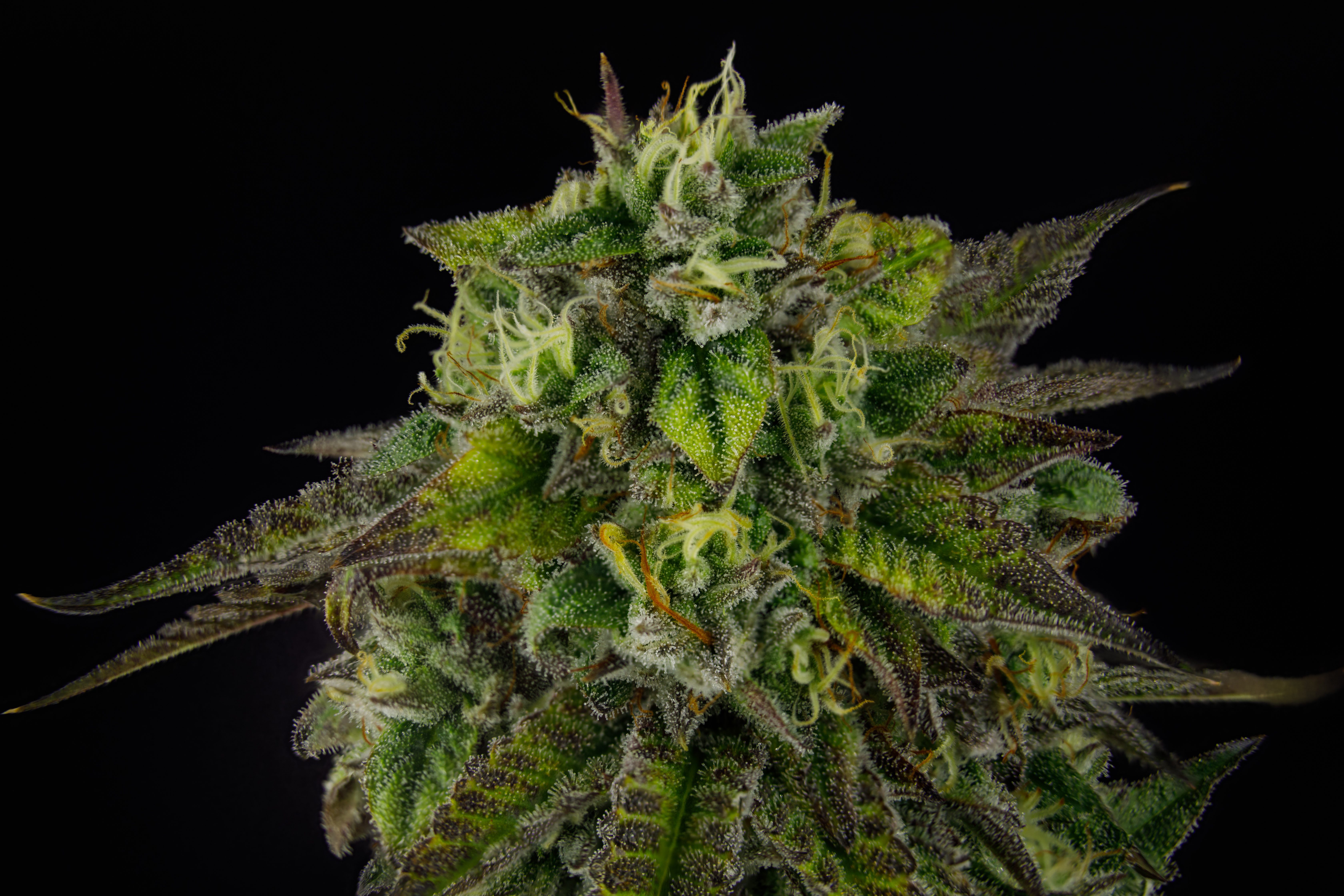 independence. Top Leaf, a former prohibition-era online dispensary with access to high-quality genetics, recently entered into an agreement with Alberta-based Sundial to produce craft-at-scale products under the BC Weed Co. brand. Vancouver-based Zenabis Global recently launched its own Zen Craft Grow program with an exclusive supply agreement with an as-yet-unnamed late stage micro cultivator, to be marketed across Canada under the Founders' Reserve brand. We Grow BC, which sells recreational products under the Qwest brand, leverages decades of experience from legacy growers to produce small-batch offerings through hand-crafted methods.
"The upside for an LP is obvious—they benefit from the expertise the craft operators bring, while the growers add credibility to the LP brand," says Campbell. "Micro businesses are still extremely costly, and many small farmers are not able to fund their projects alone. These types of relationships could provide a much-needed bridge, and a way for the legacy grower to gain valuable experience that could help down the road."
My Canada Includes Craft
Health Canada has already announced that new cannabis products will be regulated for legal sale across the country, including edibles, topicals, tinctures, and concentrates.
"We know that those craft formats such as edibles and concentrates, along with bath bombs and arthritis creams, are already being sold in the grey market and in illicit dispensaries," notes Shaw. The fact that these popular products will now be available is a boon for the retail industry.
"The first wave of small batch cannabis grown by people with passion for the plant will ideally bring uniqueness, diversity, personality, quality, and locality," concludes Campbell. "Retailers will find it easy to position these products as they fit the new trend towards ethical consumerism. Retail customers will respond to those desired craft attributes such as uniqueness (genetics), sustainability (regenerative, sun-grown, closed-loop), personality, handmade processes, and small batch (exclusive and scarce)."
Plus, she adds, "Craft products are cool."
Tags:

cannabis retailer

(76)

, Craft Cannabis

(13)

, Ethical Consumerism

(1)

, Health Canada

(57)

, Sujinder Juneja

(1)