Freedom Cannabis: Bringing Premium and Sustainable Craft Cannabis to Stores this Fall
Freedom Cannabis, a purpose-driven, private, seed-to-sale company is leading the way in creating the highest quality cannabis product in a sustainable and responsible way.
Based in Alberta, Freedom Cannabis was founded by Julie Girard Potestio, John Frank Potestio, and Troy Dezwart in 2017 and received its cultivation and sales licence from Health Canada in April 2019.

The founders come from the hospitality and real estate industries and were excited by the opportunities around medical and recreational cannabis. Dezwart says the name Freedom Cannabis "symbolizes the freedom for people and consumers to choose a product that has been supressed and stigmatized for many years.
Our Core Purpose: To provide natural healing for mind, body, and soul
With the legalization of non-medical cannabis, people now have the option to use a product that has changed lives and treated illnesses for many years, without fear of repercussions."
Premium Craft Cannabis
Driven by the core values of purpose, plan, and people–described by Dezwart as the company's 'true north'–Freedom Cannabis is committed to their people and community, growing quality product utilizing innovative growing techniques, and optimism and opportunity for all.
Dezwart says, "When we were studying the competitive landscape in Canada and the rest of the world, we decided if we were going to get into the cannabis industry, we wanted to compete at the highest level and with the highest standards." Freedom Cannabis assembled a team of experts, experienced professionals, and highly-skilled growers and began producing medical cannabis, later moving into the recreational space following legalization in October 2018.
The company's initial construction of a 65,000 sq. ft. facility was completed in December 2018, giving them an annual potential growing capacity of 3,000kg.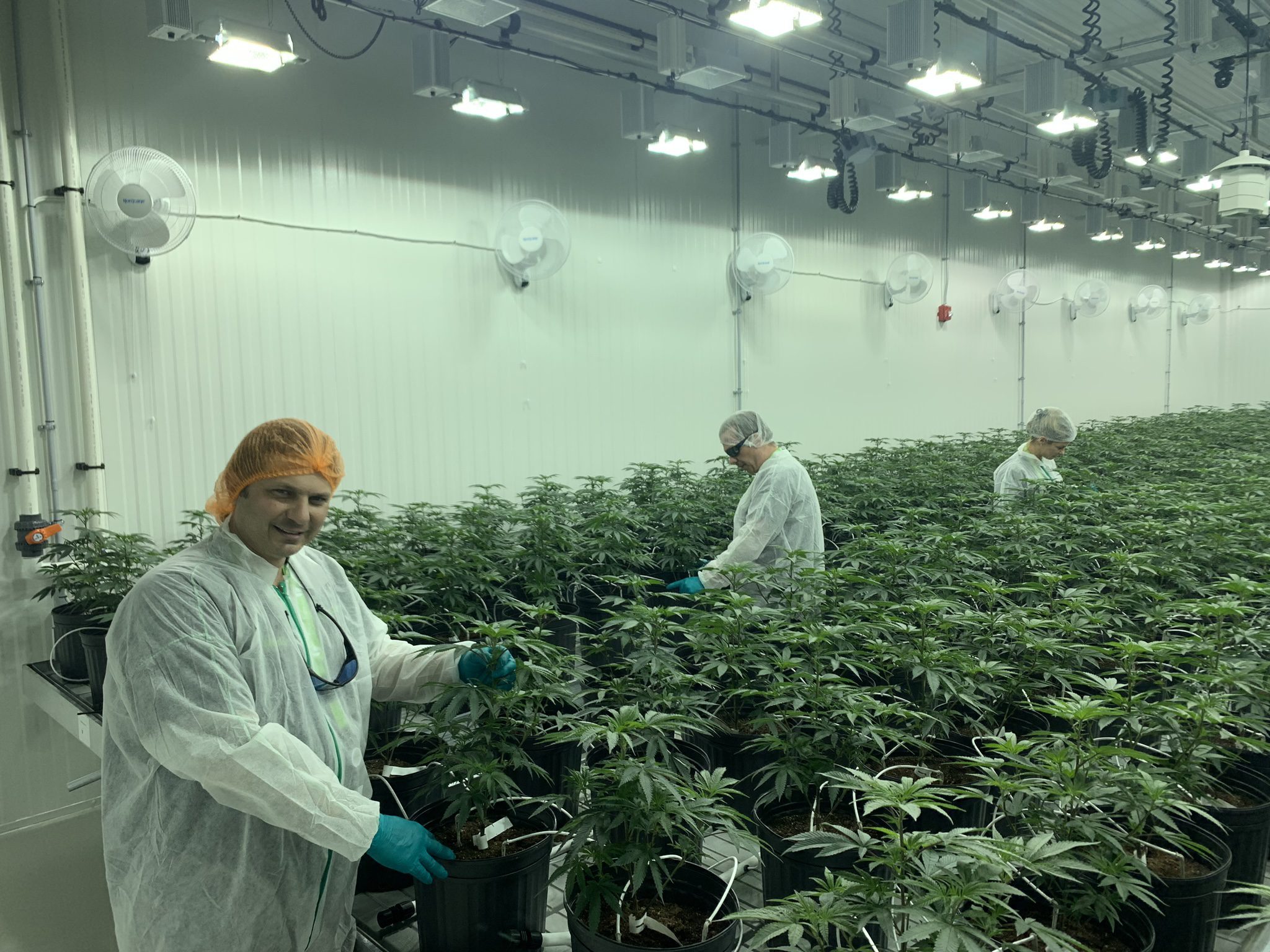 Freedom plans to complete phase two of construction in Q2 2020, increasing the size of their facility to 126,000 sq. ft. with annual potential growing capacity increasing to 12,000kg.
High Growing Standards
When deciding on its growing methods, Freedom Cannabis looked to the experiences of other growers. "We learned early on that some growers in larger facilities were having challenges with crop loss due to contamination," says Dezwart, so they looked at options to deal with that issue.
Freedom learned of a unique design strategy that other operators were using: smaller growing areas of 1500 to 2000 sq. ft.. "These growing areas served as an 'insurance policy' against any type of contamination or predator threats," explains Dezwart. "If any threats made it past their defense mechanisms, producers could contain the threat, tear it down, and destroy the contaminated crops without losing their much larger facility. A smaller growing area also allows producers to create and control a very consistent environment for plants to thrive in."
We Believe in Freedom
Freedom Cannabis adopted those innovative growing methods, using fully-isolated growing rooms, robust environmental controls, automated water and nutrient delivery systems, and small batch cultivating techniques to produce higher yields and better quality crops.
"We also believe there is an important relationship between the gardening team and the plants themselves," adds Dezwart. "Growers must nurture the plants and give them the attention and care that is necessary to grow really high quality, premium products." Smaller growing areas help facilitate this care. Freedom's lead gardener Mario Giannini has over 20 years of experience and is committed to ongoing learning and the art of gardening. He leads their team of passionate growers.
Commitment to Sustainability
As part of their unique growing methods, Freedom Cannabis is committed to sustainable production. The company uses systems for water reclamation and this summer will install Canada's largest rooftop solar strategy. Dezwart says this will offset the company's power demands by 8 – 10%.
Sales Channels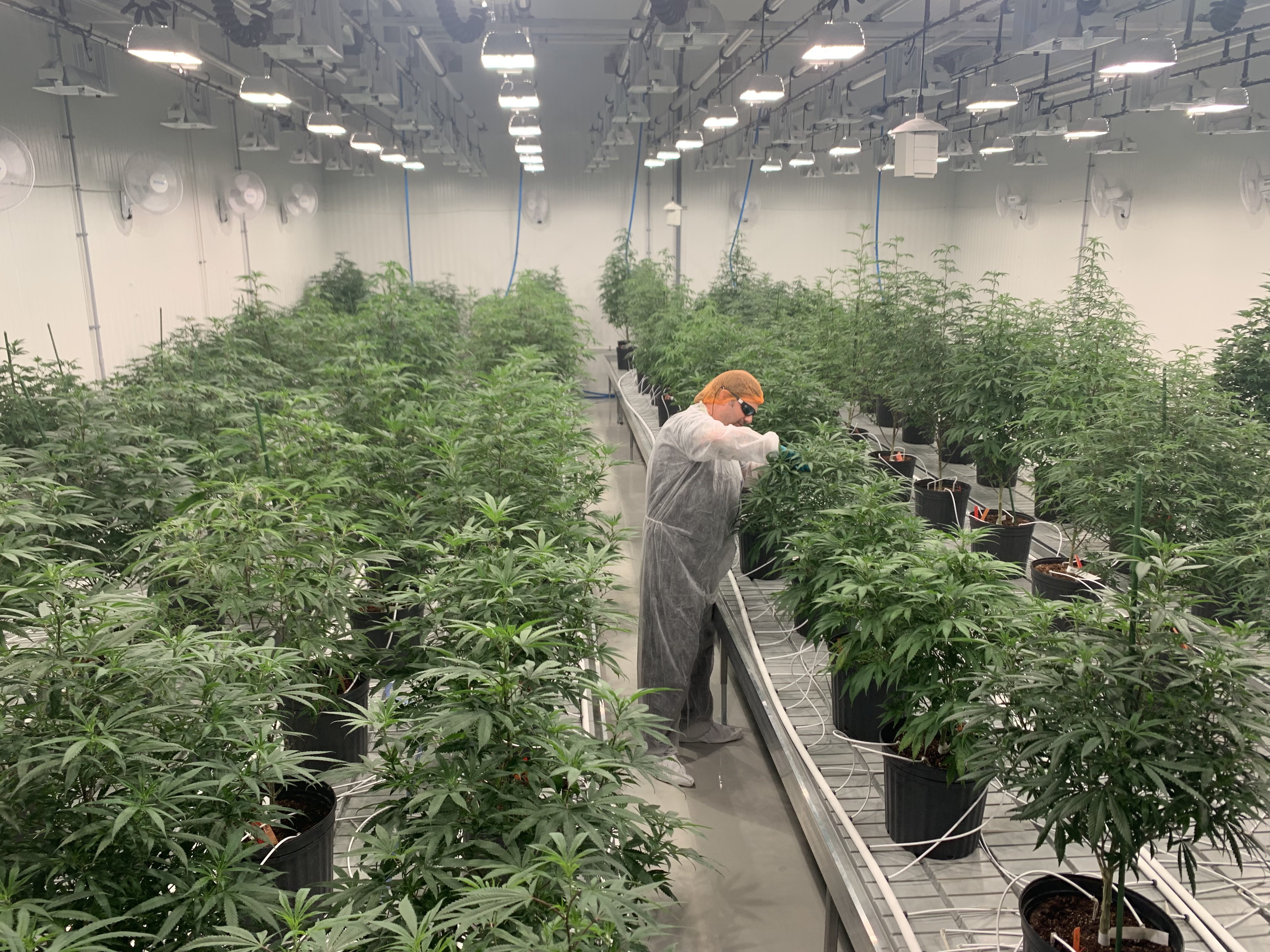 Freedom Cannabis has four sales channels: online retail presence for medicinal card holders, wholesale supplies to retail storefronts, pharmacy and pharmaceutical supply chain, and a future export model.
With the help of industry-leading genetics, they have gathered over 200 different high quality strains of cannabis cultivars and look to service the broad range of demand in the market. The company will start selling to retailers through Alberta Gaming, Liquor & Cannabis and select provinces this fall. In anticipation of 'legalization 2.0' in October 2019, Freedom Cannabis is also working on a variety of extract and edible products to go to market in late 2019 and early 2020.
Become a Friend of Freedom
Visit freedomcannabis.ca to become A Friend of Freedom and be the first to hear about their product launch details. Connect with the company on social media:
@freedom.cann on Instagram
@FreedomCannaMedical on Facebook
@FreedomCannabis on LinkedIn
@FreedomCann on Twitter
Tags:

Cannabis Retail

(360)

, Craft Cannabis

(13)

, Freedom Cannabis

(1)

, Potestio

(1)

, Troy Dezwart

(1)