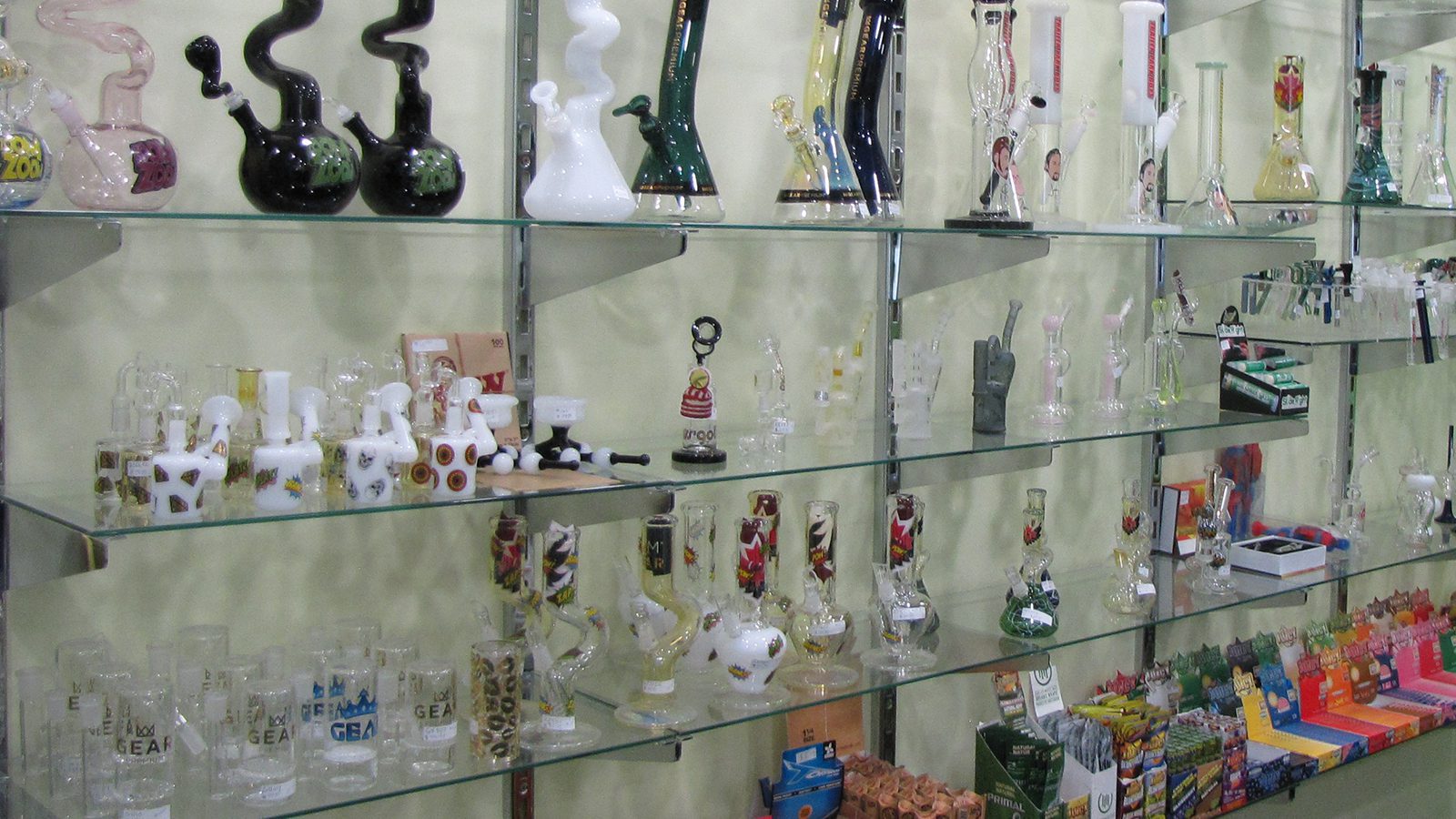 High North, A Family Affair
In the early weeks of October 2018 High North, the only cannabis retailer in Labrador City found itself in the middle of national breaking cannabis news coverage because their shop had run out of cannabis. How could a little store in the middle of Newfoundland generate such an extraordinary amount of press?
Rewind to the beginning of October 2018…At 4:20 pm on October 17th, Labrador's first cannabis store was unveiled to the public. High North is owned by Brenda and Trevor Tobin and their spouses Ed and Krissy. Trevor recalls, "We wanted to open at 4:20 to separate ourselves from other retailers, and because the number is
significant among cannabis activists."As the clock ticked closer to 4:20, hundreds of patrons could be seen forming a line around the block. At that time, the owners revealed their logo and business sign, which was the colour of the Labrador flag around a stylized cannabis leaf lighting up the sign. Flashbulbs flickered non-stop and microphones were everywhere. Cannabis had put Labrador City on the map as hordes of media covered opening day. Whether High North planned on opening at 4:20 is irrelevant. The store couldn't have let in its initial wave of clientele any earlier since the company didn't obtain its preliminary delivery of legal cannabis until 1:30 pm that day. Once the masses were finally allowed through the door, customers bought everything on the shelves in under three hours.
The High North store is an 800 sq. ft. facility sparkling with fresh paint and bright colours. There is a 42-inch monitor on the wall with live stats of products in stock, the size of the container, the amount of THC in the product, and its price. The walls are lined with cannabis posters and accessories including a wide array of beautiful, glass bongs.
For several days after October 17th, High North was stocked with cannabis for a total of one hour. In the interim, the owners implemented a new daily practice of explaining their dilemma to hundreds of callers and turning away an equal number of potential consumers. Brenda recounts, "We'd say, 'Sorry, we're still out of product.'" She remembers customers were forced to leave without product and told the Tobins they'd find their cannabis on the black market if they had no other choice. A frustrated Trevor emphatically states, "At one point we went 10 straight days without any supply. The producers kept saying there would be some bumps in the road, but at the time it wasn't a bump, it was a gigantic pothole." Brenda admits, "I'm paying staff members to sit around with fingers crossed until we receive new stock. I can't keep operating the shop and losing money every day, and paying staff when there is no product to sell."
Customers bought everything on the shelves in under three hours.
The store is successful when they have cannabis to sell, at which time they also have large sales of accessories. "30-40% of our sales are the accessories," explains Brenda.
Initially the Tobins expected to be making an 8% profit on cannabis sales
but they've found that margin of profit to be unattainable. "With the HST and the Excise tax, we're only taking in 5-6% profit. No one's going to become rich selling cannabis."
The business has been dealing with financial difficulties from the minute they received the green light. The bank refused to allow them to open an account, even with legalization on the horizon. Trevor explains, "The minute we said we're selling cannabis, a red flag went up. The bank informed us that they couldn't give us an account and would freeze other accounts that we have." Eventually the Newfoundland and Labrador Credit Union let the family open a business account. Even though funds were tight, the Tobins found a way to carry on. Brenda estimates they spent more than $100,000 out of pocket.
In the interim, the Tobins declared they've pleaded with their supplier to speed up the delivery process by shipping to Labrador along a more direct path. Trevor says, "Orders that have been delivered to High North were first routed through Montreal and St. John's, NL—a city that is about 2,000 km away by car and ferry, bypassing Labrador City. The direct route from Toronto to Labrador City is a 1,800-km drive."
The Tobins are experienced retailers. Brenda says, "This isn't our first time in a retail business. My family goes back four generations. My parents had the first
convenience store in Codroy Valley, NL back in the late 1950s." That expertise is helping them deal with their current challenges, but the situation is beginning to change. The Tobins hope they have worked the bugs out of the system. Brenda elaborates, "We've spoken to our producers and we should be receiving new orders every week. We are really looking forward to the future and believe we can make this work."
Tags:

Brenda and Trevor Tobin

(1)

, Cannabis Retail

(294)

, High North

(1)

, Labrador City

(1)

, Myles Shane

(1)