Can I Get that Delivered?
Just over a year after legalization, consumers are seeking the same services they have been accustomed to receiving from companies like Amazon and Skip the Dishes. Customers want apps that can make their cannabis purchases easier, save them time, and pamper them with speedy delivery.
The problem is that the patchwork of cannabis legislation that spans our country is complex. New services and technologies must vigilantly negotiate these laws or risk being shut down. Over the past year a string of would-be apps and delivery start-ups across the country found themselves unprepared and non-compliant.

Hey Bud, is that Legal?
BC has an abundance of online companies offering cannabis for sale, some even offering one-hour delivery. A quick look at BC's cannabis website (cannabis.gov.bc.ca), however, shows that the BC Cannabis Store is the only legal online retailer in the province. It also states that licensees cannot have a non-medical cannabis delivery service or enable one to be operated in association with their stores.
Like BC, in most provinces, government-run agencies are the sole, legal online storefront and only entity allowed to deliver cannabis. Manitoba and Saskatchewan are the exceptions. Canada Post has been the carrier of choice and Xpress delivery, which arrives in two to three days, is the most common option.
While customers cannot place online orders with other licensed retailers, a click and collect service is within regulations for certain provinces like Alberta, Saskatchewan, and Ontario. One service, Leafly Pickup is free and already operating in Canada. The service, initially only available at Spiritleaf locations in Alberta and Saskatchewan, has added several new retailers since its launch last summer.
A click and collect service is within regulations for certain provinces…
Leafly Pickup's website directs customers to a listing of businesses in their area where they can browse products and reserve them in-store for pick-up and payment. Not all locations or listings on Leafly's website offer click and collect service, only the stores that say 'pickup available' in red on the bottom right-hand corner of their listing. Orders are only accepted during business hours, and the site indicates that the system may not accurately reflect in-stock items. Stores are left to check that orders do not exceed the 30-gram purchase limit.
Super Set-up on the Prairies
Compared to other provinces, Manitoba and Saskatchewan have relatively liberal rules. Licensed retailers can operate online stores and secure their own delivery services.
Ian Delves and Michael Kniazeff, developers of Boozer, an alcohol delivery app used in Toronto and Vancouver, have tweaked their legacy platform to develop a compliant cannabis app, Super Anytime (Super).
"Super is an e-commerce interface that legal retailers or distributors can use to facilitate website sales and organize delivery for their customers," says Delves, president and co-founder. The pair worked closely with the Liquor, Gaming and Cannabis Authority of Manitoba (LGCA) and the Saskatchewan Liquor Gaming Authority (SLGA) to ensure their platform's compliance with the existing laws.
Kniazeff, Super's CEO and co-founder explains how the program works, "Super integrates with retailers' point-of-sale systems. We integrate with product information to provide real-time inventory at the store or distribution centre level. Once an order is created, payment is processed by the retailers in accordance with the law."
Another feature that ensures legal compliance is the cap placed on the cart that prevents anyone from ordering more than the legal limit. When it comes to fulfillment, Super can work with any option that the retailer has available–couriers, click and collect, Canada Post, etc.
After a soft launch in Winnipeg, the multi-retailer ordering app launched province-wide in Manitoba on Jan. 22, 2020, to be followed by Saskatchewan. In a press release, Matthew Sodomsky, CTO of Delta 9, stated that the company was impressed with the Super team's diligence in maintaining compliance, and the seamless integration when their stores went live.
Looking forward, Kniazeff says the reserve and pay in-store platform is in place and he would like to see Super expanding to provinces with amenable legislative landscapes.
Delivery, Please!
In the past, policymakers argued against online cannabis delivery, citing the risk of black-market products entering the legal supply chain. A year later, that has changed. Provincial governments are beginning to form strategic partnerships with technology and logistic-based companies to stem black market sales. Pilot projects are being conducted in the greater Toronto area and Montreal to verify the feasibility of same-day delivery services.
The challenge is that regular distribution models don't work in this industry. To remain in compliance, many factors must be taken into consideration, including identification checks, transport rules, insurance, payment laws, etc.
Regular distribution models don't work in this industry.
Pineapple Express Delivery (PED), a third-party logistics company, offers same-day recreational cannabis delivery in Manitoba and Saskatchewan and as of Jan. 24, 2020 in Ontario. They also provide medical delivery to customers in Saskatoon, Regina, Moosejaw, Winnipeg, and Greater Toronto.
PED has partnered with recreational cannabis retail outlets in Winnipeg since the day of legalization and entered Saskatchewan in April 2019. Recreational cannabis cannot be delivered in other provinces yet, but PED hopes this will continue to change in 2020.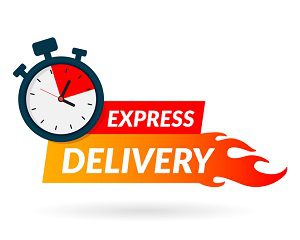 In Manitoba, retailers can use the courier of their choice, provided they are compliant with the laws. "Delivering in Saskatchewan was a little more complex," says Madelaine Higgins, director of customer experience for PED. "Couriers require a licence from the SLGA to transport cannabis from retail outlets to the consumer.
"Each province has different rules for deliveries. We tailor our program to match both provincial and federal rules and regulations. Some businesses require armoured services to move product, others stipulate only that the package not be visible from outside the vehicle," adds Higgins.
All of PED's drivers are permanent employees who are fully vetted and subjected to full criminal background checks. Vehicles do not have signage, both for discretion and safety. Higgins encourages retailers, licensed producers, and customers to get in touch with PED to request delivery in their city. "We can be up and running in two to four weeks if the volume is there," she says.
These advances are all excellent news for the maturing industry. The quicker the delivery service, the better positioned the jurisdiction is against the black market. The industry has come a long way despite its challenges, and that is good news for retailers and customers
Tags:

cannabis delivery

(23)

, Leafly

(3)

, Pineapply Express Delivery

(1)

, Spiritleaf

(30)

, Super

(1)