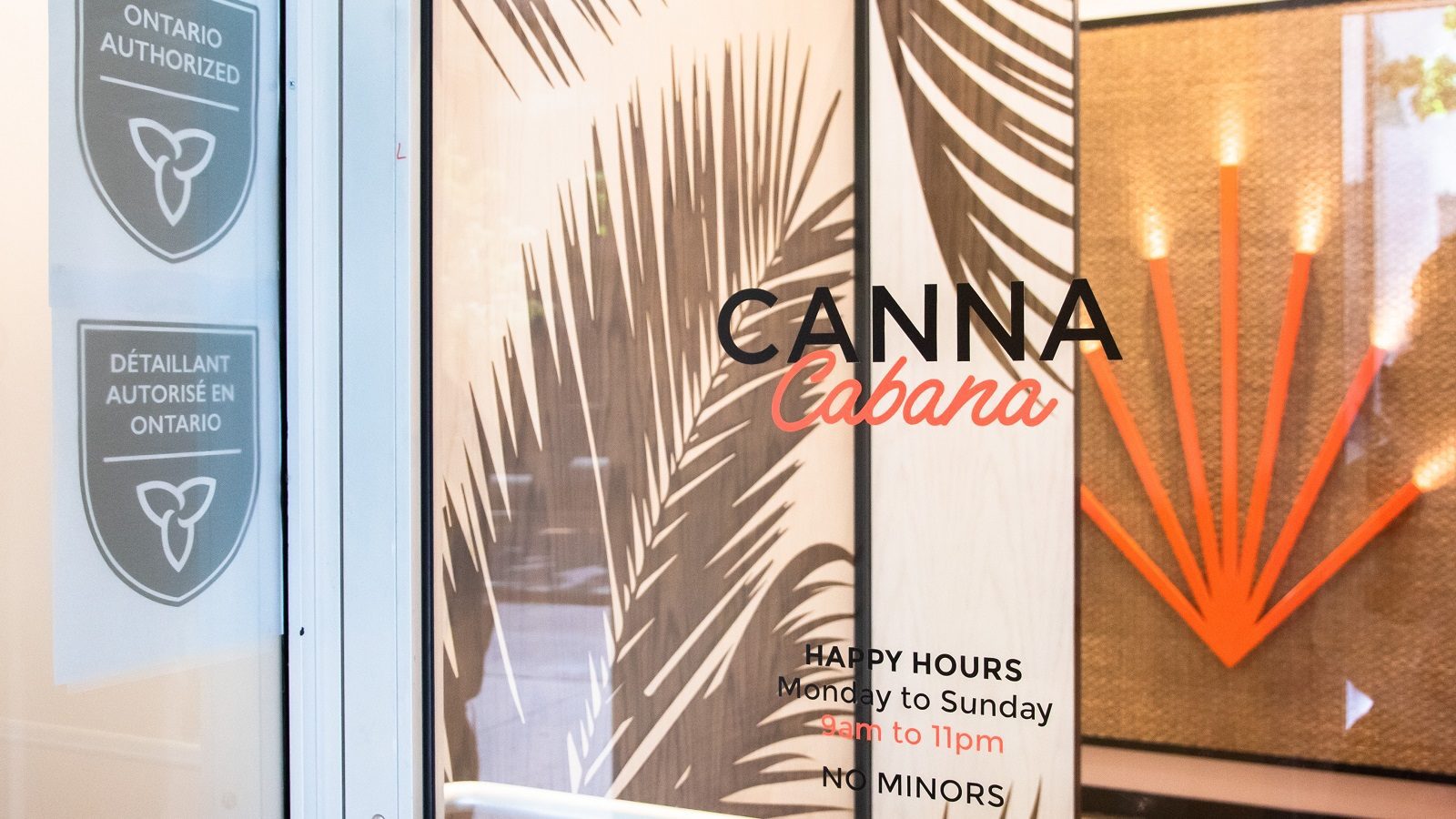 Canna Cabana Grows From Smoke Shop Roots
Everyone has a cabana – that's the motto of one of the fastest-growing cannabis retail chains, Canna Cabana. To them, that means welcoming everyone and staying true to their roots.
Alberta-based company High Tide came onto the scene in 2009 as a cannabis accessory store in Calgary. They grew into the largest counter-culture chain in Canada, and when legalization happened, it seemed only natural to take a step further into cannabis sales. That's when Canna Cabana, High Tide's cannabis retail flagship, was born.

"We've been serving Canadian cannabis consumers for 10 years," says Chief Revenue Officer of High Tide Inc. Andy Palalas, "We didn't have any experience selling cannabis, but we had lots of experience serving customers."
High Tide's roots were steeped in cannabis accessories and the diverse customer-base that attracts, and they wanted to continue to grow with them in the new retail cannabis industry.
"We couldn't help but think that yes, [the industry is] excited about legalization, but they are missing the mark," Palalas says. "The guy that's been buying bongs from us, and the girl buying pipes from us were not being talked to."
"We need to cater to cannabis lovers and culture."
Canna Cabana now has 35 stores in Ontario, Saskatchewan, and Alberta, with more on the way – 4 in Alberta and one in Ottawa, that we know of – and recently opened stores in Niagara Falls, Toronto, and Burlington, in Ontario, where Canna Cabana was one of the first to make its mark. According to Palalas, Canna Cabana opened more locations during the COVID-19 pandemic than any other retailer in Ontario, and they now cover the second-largest percentage of the market, second only to Tokyo Smoke.
They also manage Aurora's massive new store located in West Edmonton Mall.
"Canna Cabana is a more sophisticated version of our smoke shops," explains Palalas. "It's definitely more accessible, but we didn't lose that culture. We see our job as connecting brands with customers."
According to Palalas, their objective has always been to tell better stories – stories that connect consumers to the genetics and the history of the plant and bring that connection into the Canadian retail space to create an authentic cannabis experience for everyone.
"The concept of Canna Cabana was dreamt up by our CEO, who was a retailer by trade. He's done everything intuitively, and he's definitely proven himself right."
On 4/20 weekend this year, High Tide reported a 79% increase in sales, bringing in $789,000 over three days. About one-third of that came from their e-commerce brand, popular online accessory store Grasscity.ca. They believe that cannabis accessories are an important part of the industry and that great accessories breathe life into the brands they carry.
"We are here to bring the best in class experience for every cannabis lover across the country, and we won't stop until we do that," Palalas says. "To be a national retailer, that's what our ambition is."
Tags:

Canna Cabana

(22)

, cannabis accessories

(6)

, cannabis retailer

(76)

, Grasscity.ca

(2)

, High Tide Inc.

(10)