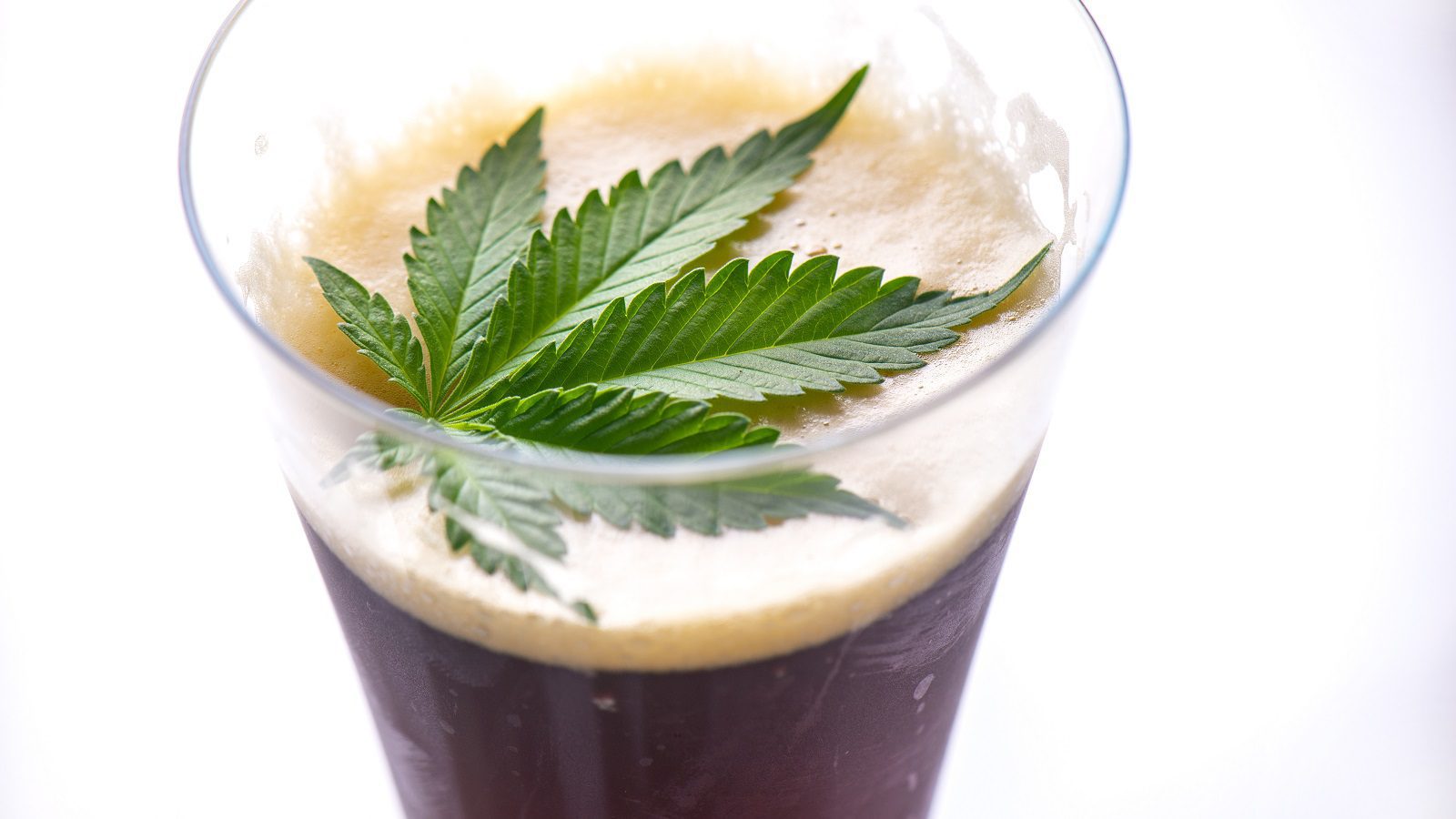 Cannabis and Breweries: What's Going on?
In the months leading up to Cannabis 2.0, more than a handful of alcohol beverage brands announced their intent to try their hand at cannabis drinks. Some of the more notable examples are Fluent, the partnership between Labatt Brewing Company and Tilray's High Park, and Truss, the partnership between HEXO and Molson Coors. Other Canadian breweries like Iconic Brewing Co., Moosehead, Hill Street, and Collective Arts Brewing announced their intentions to give it a shot, as well.
The big names in beer stirred up some conversation about the potential of cannabis beer or infused vodka coolers, or wine. Unfortunately, the highest alcohol content cannabis beverage developers can work with is 0.05%, which is about the same amount as kombucha. According to Health Canada guidelines, mixing cannabis and alcohol is not recommended. Not only that, but alcohol and cannabis companies can't mix branding, which is why all of the above-mentioned companies, with the exception of already non-alcoholic Hill Street, have created separate brands for their cannabis ventures.

So far, nearly one year later, only Truss, Iconic Brewing Co. subsidiary A1 Cannabis in partnership with Valens, and Fluent's CBD tea brand Every have brought offerings to market. All of the others seem to still be in production.
So, what's the holdup?
It turns out that building an entirely new category of beverages, let alone ones that will taste good and actually work, is kind of hard. Not only that, but consumers have to be interested in it.
"We have been building a new beverage category, and with that comes being open-minded and being nimble," Truss Beverages said in a comment. "With the consumer at the heart of our process, it was important to build meaningful brands and we worked with industry experts, to ideate, build and adjust anything from flavours to formats."
It appears brands across the board have been hard at work trying to get it right from a marketing perspective and formulation-wise, the latter of which was more tedious than they expected.
According to Cole Miller, co-founder of A1 Cannabis, there are quite a few restrictions and regulations in place that make creating a cannabis beverage more difficult than creating an alcoholic one. Not only is formulating the product difficult, and lab-testing expensive, but there is a licensing process to even taste test it.
"Yes, it was harder than we expected, as it has been for everyone, but now we have the experience to successfully work within the limitations for us to be set up for success," Miller said. "When we were developing the recipes over the past two years, we were able to get thousands of people trying the non- infused versions, which allowed us to make the adjustments needed to ensure we had the right liquids, branding, and packaging."
It has been a long road with unexpected obstacles, namely a global pandemic. Ultimately, though, producers are strong in their convictions to bring more cannabis beverages to the nation.
"As with any new industry, there will be a lot of learning," Truss Beverages said. "But one of the main highs is co-creating with consumers to establish this new world of beverages."
Tags:

A1 Cannabis

(1)

, cannabis 2.0

(42)

, cannabis beverage

(1)

, Cole Miller

(1)

, Collective Arts Brewing

(1)

, Collective Project

(1)

, Everie

(1)

, Fluent Beverages

(1)

, Health Canada

(57)

, Hexo

(3)

, High Park

(3)

, Hill Street

(1)

, Iconic Brewing Co.

(1)

, Labatt

(1)

, Molson coors

(2)

, Moosehead

(1)

, Tilray

(6)

, Truss Beverages

(1)

, Valens

(2)