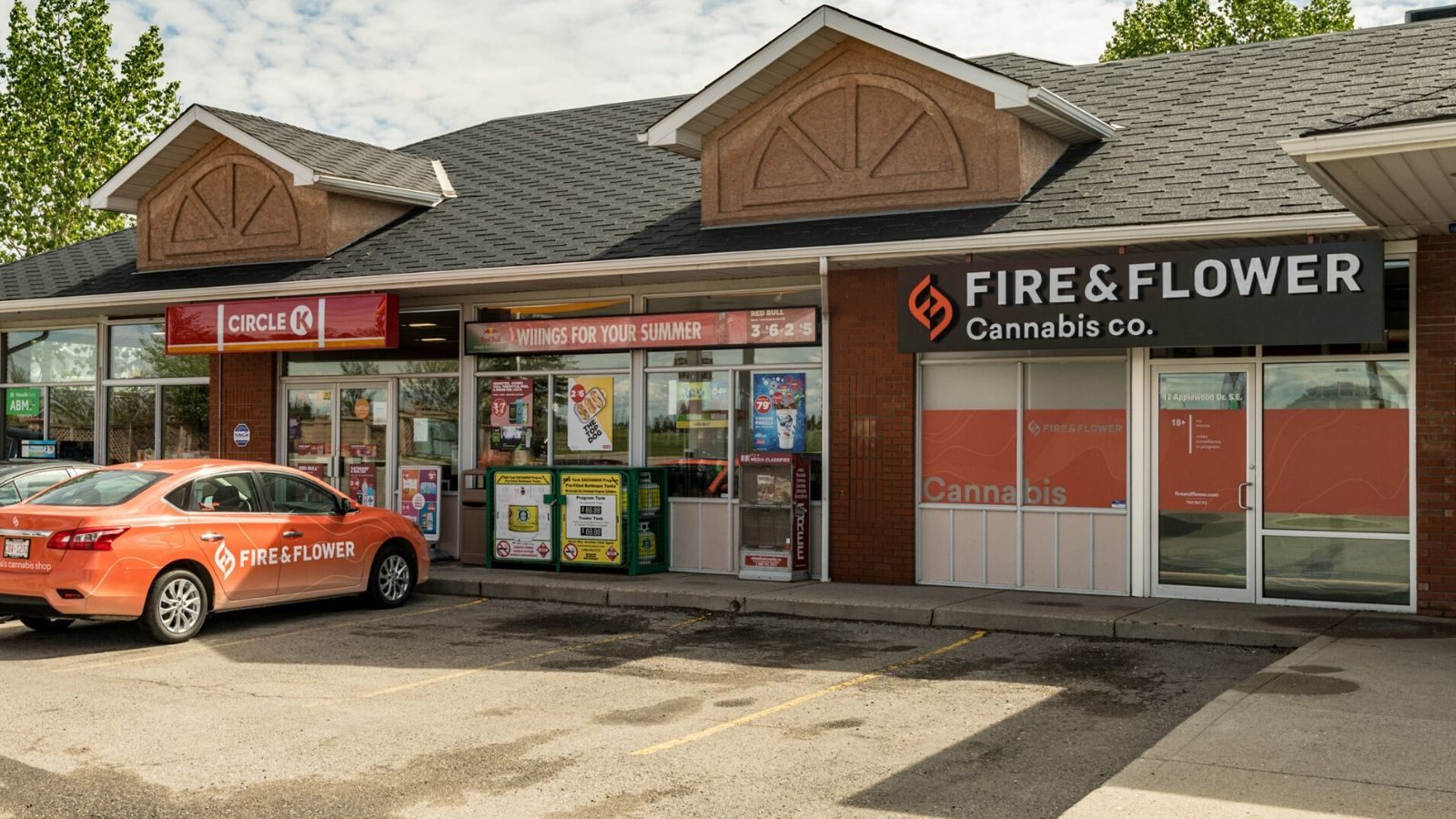 Cannabis Retail Brands Branching Out
As the fledgling cannabis industry begins to grow and stretch its wings, brands have had to grow with it and get creative to stand out in the sea of hopefuls looking to make it big. Two retailers have been in the news the past few weeks for doing just that—maneuvering and innovating to adjust to the changing retail landscape.
Cannabis Shops and Convenience Stores
Early last week, Alberta-based retailer Fire & Flower announced the fruit of their partnership with Alimentation Couche-Tard: cannabis shops next to convenience stores. Couche-Tard is a Canadian multinational corporation that operates over 15,000 convenience stores in Canada, the United States and 12 other countries. You might know them as Mac's or Circle K.

Calling it "co-location", Fire & Flower announced the opening of two stores, one in Calgary that opened July 13 and one in Grande Prairie, Alberta that opened July 6, adjacent to Circle K convenience stores. The stores are fully owned and operated by Fire & Flower and fully separate from the convenience store, as is the law in Alberta, and the cannabis retailer says that this is the first of many. According to the release, they hope to be able to utilize the high traffic of Circle K stores while also providing convenience and accessibility to their customers.
No doubt Circle K will benefit from Fire & Flower's traffic as well.
Coffee Shops and Cannabis Stores
Aegis Brands, the parent company of Second Cup and Bridgehead Coffee, announced the opening of their first foray into the cannabis world with Hemisphere Cannabis Co., a brand "inspired by the idea of navigation" and "built around the idea of offering wayfinding for Canadians in their cannabis purchase journey." The first store opened last week in Toronto on Avenue Road, and at least six more locations are set to open in the coming months.
That's not the interesting part, though.
Second Cup and Aegis Brands have been involved in the cannabis industry since 2018 in various ways, including looking at partnering with Meta Cannabis (previously National Access Cannabis) in the western provinces, and since then they have been looking at ways to utilize the sheer amount of real estate they have accumulated operating Second Cup coffee shops to provide more access to legal cannabis.
This works on many different levels. Not only does Second Cup already have the locations, but most of them are proven high traffic locations. Even before the current pandemic, which resulted in a few store closures, the coffee industry proved to be tough for Second Cup, so by refurbishing old coffee shop locations, of which there are 130 across Ontario alone, they can save some money and maybe make more money in the cannabis industry.
Standing Out
With what feels like hundreds of brands clawing for the consumer's attention, the most important thing seems to be standing out from the crowd. Whether a company differentiates itself with convenience, quality, value, or even gimmicks, the customer ultimately decides if it works or not. Sometimes, you never know what people will like—take Tiger King, for example—so it may help to think outside of the box and try something new.
Tags:

cannabis branding

(5)

, Cannabis Marketing

(39)

, Cannabis Retailers

(14)

, Circle K

(10)

, Fire & Flower

(49)

, Hemisphere Cannabis Co.

(3)

, Second Cup

(2)