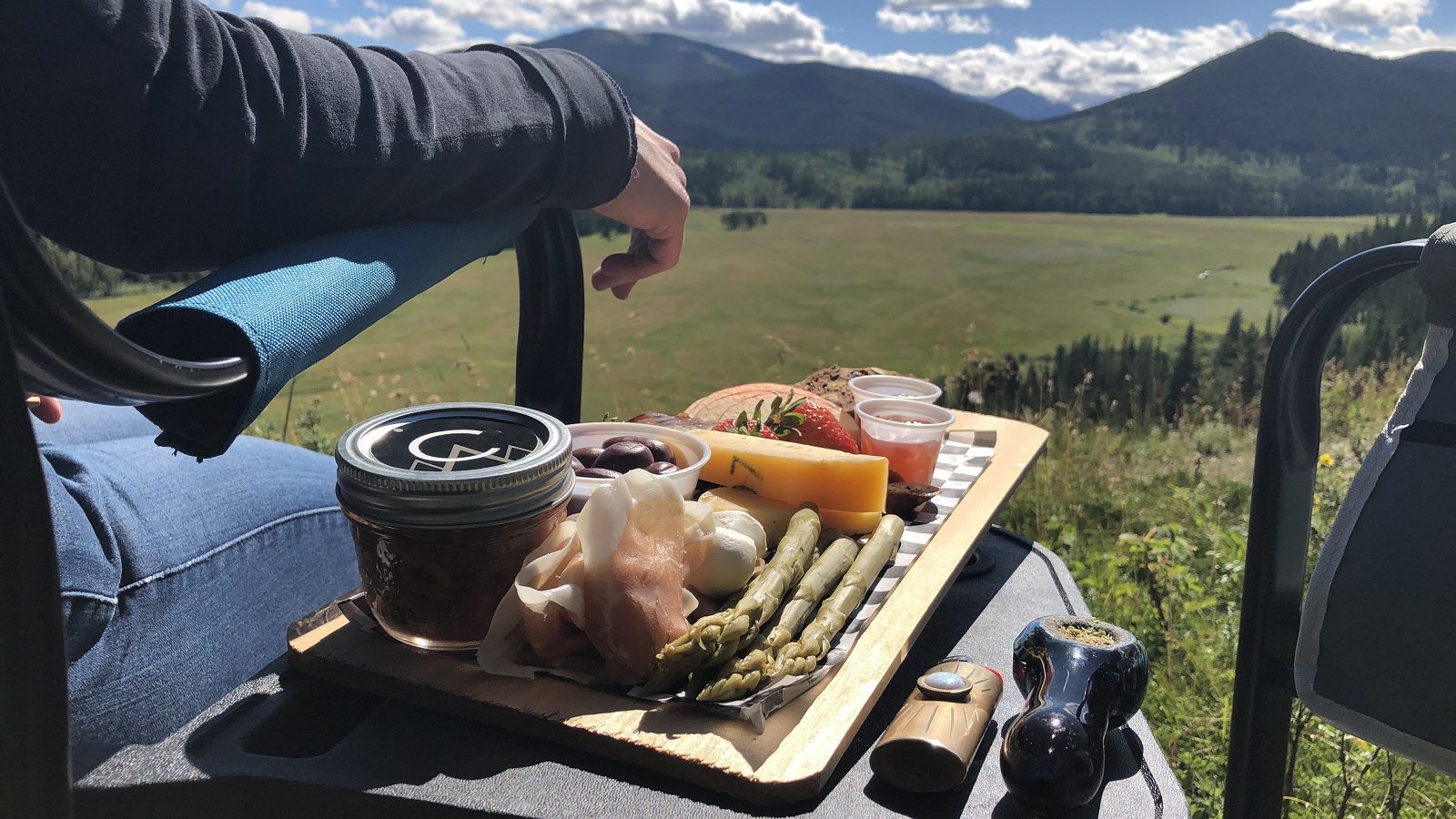 Cannabis Tourism Opportunities
As COVID-19 ravages our neighbours to the south and parts of Canada, one might think that tourism, particularly cannabis tourism, is the last thing on anyone's mind right now.
According to researchers and a few enterprising entrepreneurs, that may not be the case. Cannabis tourism may not have had a chance to get its feet on the ground before pandemic restrictions came into effect, but that doesn't mean it can't be done safely and successfully.

What is Cannabis Tourism?
According to Susan Dupej, cannabis tourism researcher at the University of Guelph, tourism is about having a relationship with a place, in place. It's a special kind of experience that can only be had in-person. When it comes to cannabis tourism, the cannabis theme is meant to enhance the experience of the place, whether consuming cannabis or not.
Dave Dormer, who started Cannanaskis, a cannabis tour that goes on a scenic drive around Kananaskis Country, near Calgary, was inspired by this very sentiment when he created his business.
"That's the key to my tour: the mountains," says Dormer. "My working philosophy is that people are not going to come to Calgary to use cannabis, but they are going to come to see the mountains and use cannabis."
He says the connection comes from using cannabis to elevate the enjoyment of the outdoor activities and stories that he tells along the way. Legally, he can't provide cannabis to the tour-goers himself, so he worked out a deal with a local cannabis store to allow guests a private shopping experience. He also uses the tour to educate guests on the history of cannabis and the laws in place today. At the moment, tours are restricted to cohorts of 2 to 6 people who are a part of the same group—no strangers are allowed in the CannaVan together due to COVID-19 restrictions—however, it allows Dormer the opportunity to tailor his presentation to his audience.
What are the Opportunities?
Cannanaskis is only one example of the opportunities present in cannabis tourism. According to Dupej, businesses in this sector can, and should, take many forms. Already, there are specialty travel agencies, festivals, tour companies, yoga events, art classes, and even a cannabis-themed golf course near Smith Falls, Ontario. Companies such as HotelsCannabis.com, HiBnB.ca, and CanadaHighTours.com are all utilizing the popular template of services like AirBnB and AirBnB Experiences to provide niche accommodations and tours for cannabis users.
Inspiration may abound for fun canna-tourism ventures, but is there a demand? Dupej believes there is.
"Very early on, innovative and entrepreneurial individuals identified interest among international tourists especially to take part in cannabis-related activities while on vacation," she says. "Also, despite the pandemic, I have evidence that there is a demand for cannabis tourism, especially at a domestic scale."
Getting in on Cannabis Tourism
International travel may be off the table at the moment, but Dupej encourages entrepreneurs to think local. Many activities in this sector can be done with social distancing in mind and still comply with regional public health mandates. Not only that, but these activities can take place within the law, as well.
"I want to show everyone that this is possible, that it would be popular, and that we can do it by the rules," explains Dormer, who also uses his tour to advocate for more accepting local bylaws.
In Calgary, public consumption of cannabis is illegal, meaning the majority of tourists wouldn't have a legal place to consume. Dupej agrees that local and provincial governments need to keep up with the evolving sector and support business owners. When asked, both Dormer and Matt Cronin, founder of CanadaHighTours.com, said that the ever-changing regulations in municipalities and lack of support from government were their main obstacles.
Take Advantage of Cannabis Tourism
"My goal is to help people really explore and understand cannabis. I want to pass on my passion, I want everyone to love it like I do," Dormer says. "I want them to come away with a whole new understanding of cannabis. It should be explored and loved!"
Judging by the success of similar ventures in places like Colorado and California, it stands to reason that cannabis tourism could be incredibly successful in Canada. Our country is already vast and beautiful, and filled with people that want to see it—especially while imbibing on cannabis—and now could be the time to take advantage of it.
Photo courtesy of Cannanaskis
Tags:

cannabis business opportunities

(1)

, Cannabis Tourism

(9)

, cannabis tours

(1)

, Cannanaskis

(1)

, Dave Dormer

(1)

, local cannabis

(2)

, Susan Dupej

(4)

, University of Guelph

(2)