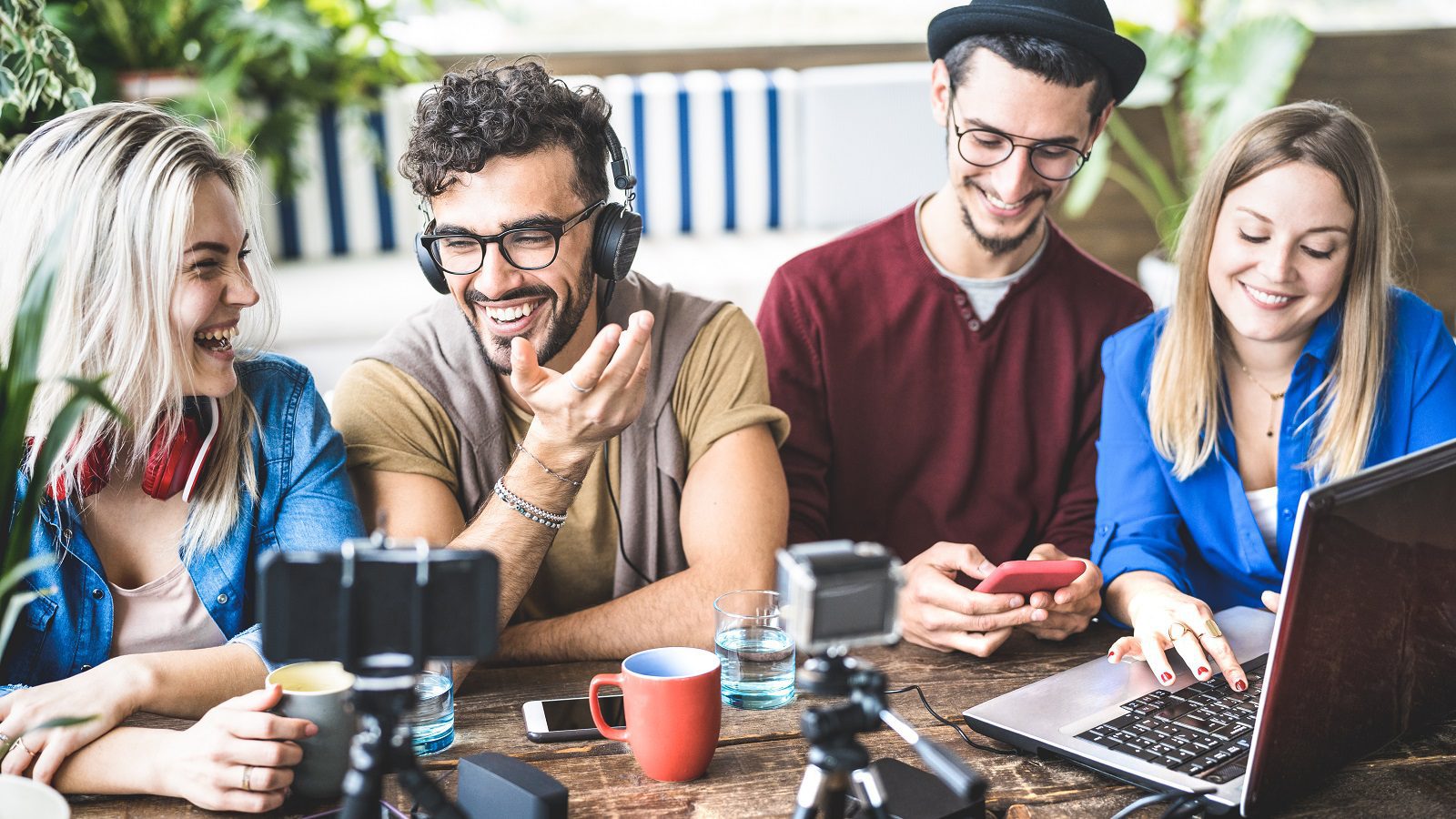 Creating Brand Ambassadors & Influencers Starts with Your Staff
Influencer marketing is a widely deployed, and often well justified investment in growing your business by growing your brand community. By recruiting recognized social media personalities as ambassadors, hopefully with large, engaged audiences of their own, you might expand your store's awareness with their "endorsement."
But like all things social, there are risks.
First, if you pay them, the endorsement is tainted, and when readers or viewers find out, the value might be lost. This means a spontaneous endorsement is more useful and believable.
Second, what if they fly off the handle and slur a group of people, use language and imagery that does not conform to your brand character, tone or narrative—and post something to help build their audience first with little regard for yours? Not good. Ever. Let's also not forget the regulatory reality of cannabis product testimonials, in general. They are forbidden by Health Canada. Period.
But Wait, There's More Bad News
And if all that is not enough to have you seriously questioning this popular tactical option, consider two more issues:
1. There are plenty of influencers and reviewers out there who will cobble together a post without ever having stepped into your store or visited your website. These people work for content marketing outfits (copywriting mills) that get paid to populate the web with content, however dubious, in the belief that more is better. It's not.
2. And lastly, here's the big thing countless employers, retail or otherwise, miss when it comes to getting their story out there: ignoring the opportunity to enlist their own staff!
Sometimes the Answer is Hidden in Plain Site
You have qualified and talented people you've taken the time to recruit, train, and pay to serve your customers, or work in some other important capacity in your business. Why not encourage them to share the story of your store?
When you look at your brand as a community, you'll quickly see that your employees are essential residents. Apart from making their living from it, these trusted folks should become stewards, guides and highly valued ambassadors of your vision, and share in the positive outcomes to stimulate further growth.
Employee activation is all about motivating your employees to share content with their social networks and it will increase reach and engagement to your target audiences in an authentic and impactful way.
It Doesn't Mean Everyone
When you motivate just a small portion of your staff (6%) to share content on social, customer engagement increases by 60%. With 10% active employees, you're looking at the potential for a 100% increase. And there's more:
Improved reputation – Increased brand advocacy from employees can lead to a 43% more favourable public image.
Boost in sales leads – For employee sharing on LinkedIn, research shows sales leads increase by as much as 58%.
Easier to attract top talent – Employees are trusted 3 times more than your organization's CEO by potential recruits. When they are visible on social media as brand representatives, it's a lot easier to attract quality hires.
Increased employee retention – Companies with active social engagement are 20% more likely to retain talent
Better brand storytelling – Want more authentic content? Get it from the people who are the heart of your business by inviting them to share their voice. The World Wildlife Fund in the UK says, "The theory is that people who have the stories to tell are on the ground. If you're really going to do social well, you need to make the connection with those who have the best stories to tell."
Culture, Culture, Culture
Creating advocates and ambassadors from your staff starts with recruiting individuals who want a pleasant, supportive working environment that offers opportunity for growth and advancement. Meaning, you have to create a positive culture.
Staff meetings are one simple and effective way to do this. At those regular sessions:
Encourage everyone to share their positive outcomes from the week before.
Invite staff to share customer anecdotes where a particular skill set that an employee used was useful in creating an even better customer experience.
Share that week's content calendar and hot topics for those keen to share on social.
Remind everyone of the power of their advocacy and of the rewards you're offering to help show your gratitude for their efforts.
Most importantly, be a place your staff feels part of by regularly sharing your brand's mission and core values, while asking for insights and suggestions on how to better deliver on them. And act on those suggestions so your staff sees more than just platitudes – they see results.
Focus on Brand When You Onboard Staff
When new people are onboarded, share with them more than just procedures and processes. Share your brand vision and mission for your store. Keep it simple and memorable so your staff can "own" it and share it with customers using some of their own language, so they never sound like they're reading from a script.
Your onboarding should also include a session devoted solely to the brand. Walk your people through your positioning and communication strategy, share your brand's competitive edge, its core values, and the brand character and narrative that needs to be shared with the market to differentiate your enterprise from the competition.
Part of your onboarding should also include this topic of Brand Ambassadorship Through Employee Activation. Be upfront about what it is and why it's important, and provide helpful tips for how to use this information on the floor and in social platforms.
It's Good for Business Because It's Good for Everyone
The cannabis retail environment, like every such setting, is challenging, competitive, and evolving. Having great products and a convenient location is simply not enough to ensure growth.
You need motivated people who will not only represent the brand well in-store, but take that experience out into the social sphere and enthusiastically share it with their own community.
By harnessing the potential of the people who know your brand better than even your most devoted customers, you can tap into a rich source of brand advocacy and fuel growth.
Incentives are useful, no doubt. But enlisting your staff into your brand's values and motivations, its messaging and meaning, is an even more powerful approach that will create a better culture and a more sustained effort to get the word out.
Wayne S. Roberts is Principal at Blade Creative Branding. He brings award-winning experience to Blade's clients, including those in the cannabis sector where Blade was instrumental in the branding and launch of MedReleaf.
Tags:

cannabis brand ambassadors

(1)

, Cannabis Community

(15)

, Cannabis Retail

(294)

, cannabis staff

(14)

, onboarding staff

(2)

, Wayne Roberts

(3)