Customer Loyalty is Everything
What if I told you about a retail business opportunity that had one billion dollars in sales in Canada in 2019 in a new market where sales are projected to nearly double in 2020? What if I also told you that the product you'd be selling is used by 18% of Canadians and that new user adoption is growing dramatically, particularly among Canadians 45 years and older, who comprise about one-half of new users. You're in, right?
Now, what if I said that because of federal and provincial regulations, you couldn't advertise or promote your products in a traditional sense and your storefront windows had to be blacked out so nobody could see the products you're selling? To pedestrian and vehicle traffic, your store might appear to be closed. Still interested?

These are the challenges faced by Canada's non-medical cannabis retailers.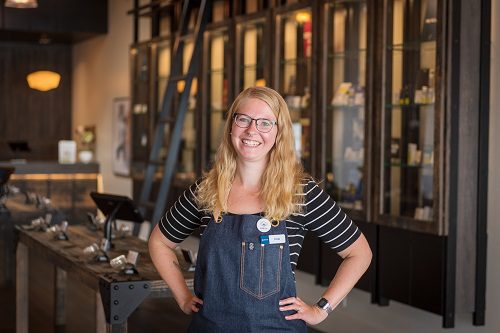 Having a website and local Google listing are helpful if someone Googles "Cannabis stores near me", but even if your store is listed in what's known as the "Google Local 3-Pack" (three local listings at the top of the Google search results), many of those potential customers will choose a competitor: another retailer in your city, a government-run online store, or an illegal online store (there are still a lot of illegal mail order marijuana stores online). Google Ads aren't an option because "Ads for substances that alter mental state for the purpose of recreation" are not permitted.
If you can't advertise on Google or rely on local search engines to attract customers, what do you do? You build customer loyalty and retention to keep the customers you have and build positive word-of-mouth referrals.
Building Customer Loyalty
Cannabis retailers can't earn loyalty with rewards points, discounts, or other purchase inducements–all of which are forbidden by the Cannabis Act promotion prohibitions and provincial regulations. Cannabis retailers have to rely on good, old-fashioned relationship building.
The good news is that customer retention and loyalty aren't as costly as new customer acquisition. According to oft-cited research by Bain & Company, it costs five times more to acquire a new customer than it does to keep an existing customer.
This research notes that a 5% increase in customer retention efforts can increase profitability by up to 75%.
According to a study by Gartner and Group, 80% of a company's future revenue will come from about 20% of customers.
If these statistics don't convince you of the importance of customer loyalty, look at the following, eye-opening customer service stats curated by HubSpot:
73% of customers fall in love with a brand and remain loyal because of friendly customer service.
77% of customers are likely to recommend a brand to a friend after a single positive experience.
62% of customers share a bad experience with 15 people.
How Private Cannabis Retailers Win Loyal Customers
While each province's cannabis store regulations are slightly different, all provinces adhere to the Cannabis Act's promotions prohibitions. Because of these restrictions, building customer loyalty is something that Canada's cannabis stores are taking seriously.
Store Manager, Frida Hallgren of Muse Cannabis in BC, shares her suggestions for building customer loyalty.
With such a competitive landscape, what is a key focus for building consumer loyalty?
Our key focus is to provide the best possible customer experience! We do everything to make every guest—shopping or not—feel comfortable in our space and like [that] they can ask anything. We also make sure to have a diverse inventory offering to easily find a perfect fit for the customer's needs.
What is the best way to encourage repeat business?
We make sure our staff treats everyone like a friend they haven't met yet.
I hear a lot of repeat customers namedrop the staff member that helped them the first time they were here – which shows how important the initial connection is!
How are you finding the cannabis regulations imposed by the province impacting your ability to build consumer loyalty?
The fact that we are restricted from any kind of loyalty program is a challenge since that would encourage repeat business. The window coverings are also a big block for us since it makes that first step that much harder. If people outside could see how beautiful and professional the inside looks it would be easier to start that first interaction and meet our new regular.
What drives your customers to continue shopping at your store vs. that of a competitor? Is there a common thread?
Friendly and knowledgeable staff combined with competitive pricing and a diverse selection. The beautiful layout of the store also makes this a shopping experience that's out of the ordinary and inspires people to go out of their way to visit.
What Other Strategies Can a Cannabis Retailer Employ to Keep Customers?
Once you have customers in your store, education, trust building, staff experience, inventory choices, and even your store build, can go a long way to earning loyalty.
Focus on Consumer Education
Educating customers and investing time answering questions and providing information helps create a bond.
Earn Trust
Trust builds loyalty. If a consumer trusts the information your staff provides and trusts the quality of your product and customer service, that person will continue to shop at your store.
Hire Friendly, Knowledgeable Staff and Keep them Happy
Staff must buy into the idea that the most important aspect of their job is relationship building. Well-trained employees who provide exceptional customer service and trustworthy information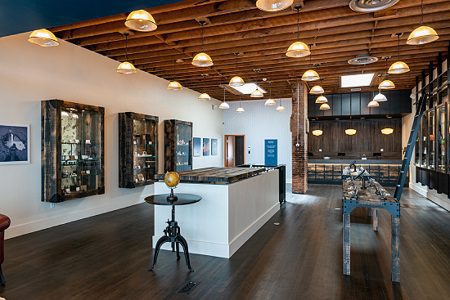 earn customers' loyalty. Employers must find employees who have staying power. If your store has high staff turnover, it's difficult to build relationships with customers. That means finding knowledgeable, passionate people and ensuring that job satisfaction is high.
Optimize Inventory
Maintain stocking levels so that customers can purchase what they want when they want it. If you have what customers want, they won't shop at another store or the grey market. If just one time, a customer can't find what he needs, you may lose him to a competitor… forever.
Know your Products
Know your top sellers, losers, and loss leaders (cheaper items that get customers into the store where they may purchase additional products).
Recognize "Newbies" and Treat them like Gold
According to Statistics Canada data for the second and third quarters of 2019, the number of new cannabis users is increasing, particularly amongst older users.
65 and older: 27% of new users
45-64 years of age: 14.6% of new users
25 to 44 years of age: 9.8% of new users
New cannabis users need more TLC than more experienced users. They may feel like fish out of water in a cannabis store, hesitant to ask questions for fear of appearing inexperienced. Don't assume that every consumer understands cannabis products. Doing so may alienate first-timers. Discretely ask customers how much experience they have using cannabis products. Nobody likes being treated like a newbie. Patiently educate new users and help guide them to appropriate product choices. New users represent an opportunity to win a customer for life.
Tags:

Building loyalty in a cannabis store

(1)

, Cannabis Act

(33)

, customer loyalty

(4)

, Frida Hallgren

(1)

, Muse Cannabis

(3)

, Rebecca Hardin

(6)

, retailcannabis

(6)