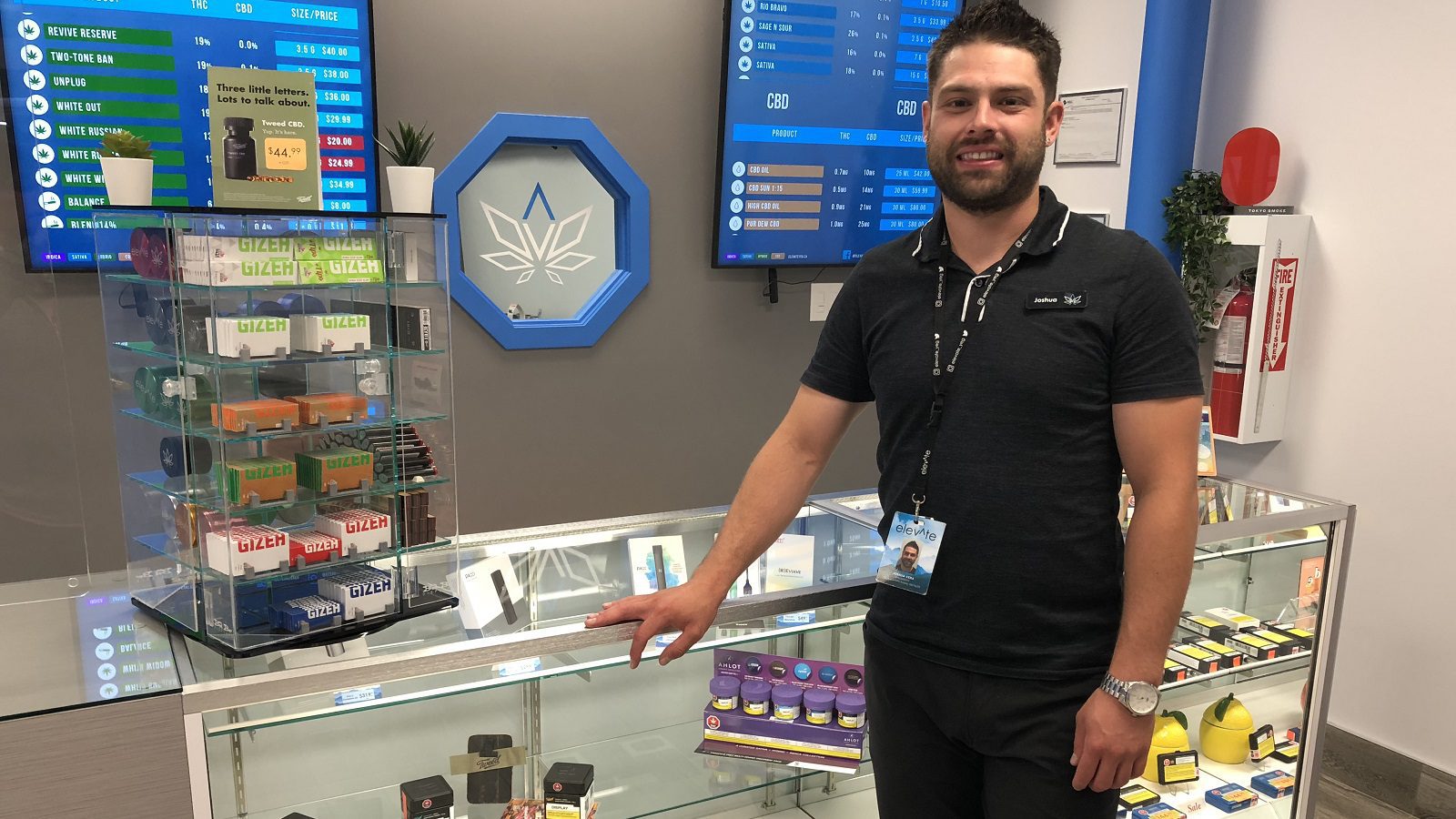 Joshua Vera did his homework before opening Elevate in October of 2018. As one of the first cannabis retailers to set up shop in Edmonton, Vera (president and CEO) has set a high bar for how cannabis retailers can and should function.
His successful venture started four years before Elevate ever opened its doors though, and it is in these four years that Vera laid the groundwork for what it would take to make his concept not only stick, but stick out. His diligent preparation seems to have paid off, given his 2019 nomination at the Canadian Cannabis Awards for Top Cannabis Retail Store in the nation, as well as Vera himself making the Top 5 list of nominees for the 2019 Canadian Entrepreneur of the Year Award. In addition to award nominations, Vera opened his second Elevate location (also in Edmonton) in July 2019.
Vera has always fostered a passion for cannabis, believing it offered much more to society than what popular stigma gave credit for. After graduating with a Bachelor of Commerce from MacEwan University four years ago, he caught wind of Trudeau's campaigns to legalize cannabis sales, and promptly decided to dedicate all of his time to learning about the industry, how it works, where it works well, and how it could work in Canada.
This involved travel to Amsterdam, as well as the North American motherland of legalized cannabis sales, Denver, Colorado, where Vera researched the who, what, when, and where of cannabis, collecting best practices and tracking which stores, over time, found success, and which did not. He also took advantage of the education available in Colorado, taking a Cannabis Retail Training Course.
This experience played out for Vera twofold.
First, given the newness of legalized cannabis sales in Canada, and specifically in Edmonton, Alberta, Vera was able to participate heavily in the conversation around policy-making. Many policies were made on the fly, and it gave Vera the opportunity to build strong relationships with the City of Edmonton and helped to carve out a path for new businesses to gain traction in a market that is one of the most highly regulated in Canada.
Second, with so much travel and research in his pocket, Vera was able to identify that the stigma in Canada against cannabis was going to be one of his largest obstacles to overcome as a business owner. For this reason, he made education one of the pillars at Elevate.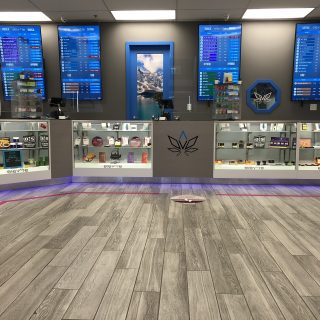 Vera began with the development of a training program for his staff, and that quickly evolved into a culture that offers all clients a thorough education and training on product and safe use. This has helped him forge a loyal clientele that transcends demographic barriers—Elevate caters to all people and all levels of users, with a firm emphasis on human respect, inclusion, and building a trustworthy relationship.
Vera's secret weapon, however, is his capacity to build connection. Born and raised in Edmonton, he knows his community, his staff know their clients on a first name basis, and he refers to his staff as the "Elevate Family." Corporate social responsibility is something Vera takes seriously at Elevate, and although cannabis retailers are limited in the ways they can show support to community (for example, you cannot offer any financial support or donations to local events or causes), one of the first systems implemented at Elevate was an in-house recycling program, to help curtail the environmental impact of the vast amount of packaging that regulations require for cannabis products.
Of course, in early 2020, COVID came along. As with most businesses, this was a devastating hit, but in keeping up with his caring and diligent reputation, Vera actually closed down his two Elevate locations, something he says no other cannabis stores did in Edmonton, in order to ensure his Elevate Family and customers were safe. The turnaround was quick though, and the Elevate stores were eventually reopened with stringent safety procedures that go above and beyond government health recommendations, including limiting the stores to one customer at a time.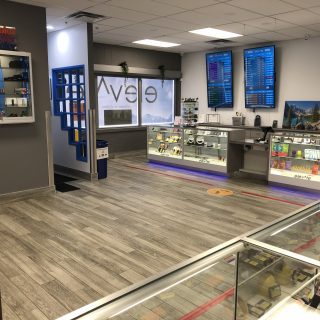 Vera says that COVID forced them to think quickly and pivot on a dime, something that is true for most businesses, but to many stores, it was not a natural frame of mind. Lucky for Vera, he is stimulated by the challenges of obstacles and constant change, enthusiastically getting his hands dirty with new, heated scenarios. It is this type of tenacity though, in combination with his compassionate and community-minded persona, that makes Elevate such a worthy and resilient contender in the highly competitive industry of cannabis retailers.
Tags:

Cannabis Retail Store

(47)

, cannabis retailer

(75)

, Elevate

(2)

, Joshua Vera

(3)