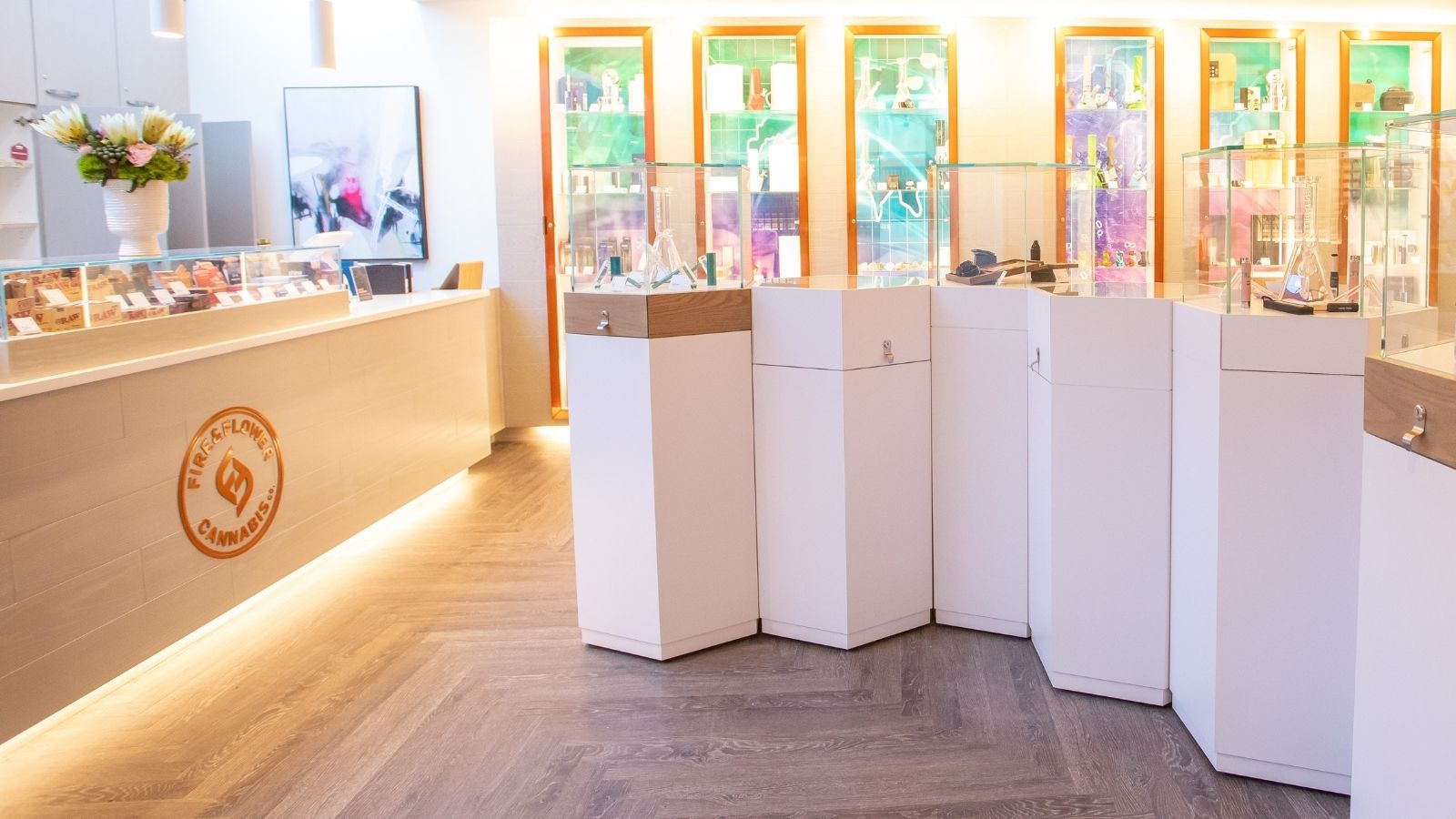 Fire & Flower Inching Closer to Profitability
Fire & Flower has been working hard to bring their numbers back into the black and it looks like it's paying off. By upping the efficiency of its retail network and chipping away at debt, the company reported a much lower adjusted loss than that of the second quarter last year.
In the second quarter financial results, the company reported total revenue of $28.6 million, a big jump from where they were in the second quarter of 2019, having earned $11.1 million. Retail sales made up $23.4 million of that, up from $9.7 million in 2019, with the company's wholesale and data arms bringing in the rest.
Open Fields Distribution, Fire & Flower's wholesale branch, earned a total of $4.3 million as a wholesaler in Saskatchewan through relationships with individual retailers, adding credence to experts' calls for a more open industry in provinces with a public distribution model.
Compared to the first quarter of this year, profits are up $0.5 million. According to the company, this is because it took a look at the product selection and came at it with a better strategy based on the different types of customers in different regions.
It also paid off $28.2 million in debt, which added significantly to its recorded net loss of $29.1 million. However, after adjusting for this, Fire & Flower reported an adjusted EBITDA loss of $0.3 million. This is much better compared to Q2 2019, when it was $4.8 million, and shows that Fire & Flower is in a much better place with its cash flow.
To add to that, the company amended its agreement with Alimentation Couche-Tard (ACT) to exercise the majority of ACT's Series A warrants early, which gives it around $19 million extra to work with.
"Fire & Flower continues to drive towards delivering positive adjusted EBITDA and during our second quarter of fiscal 2020 we have made meaningful progress towards this critical goal," shared Trevor Fencott, Chief Executive Officer of Fire & Flower.
The agreement with ACT also enabled Fire & Flower to open two stores co-located with Circle K stores in Alberta, and the company continues to expand with a flagship location in Toronto and two new stores in Vancouver, hoping that a focus on "four-wall retail economics" will bring them out of the red.
Fire & Flower now operates a total of 51 stores, including 40 in Alberta, seven in Saskatchewan, two in Ontario and one store each in Manitoba and Yukon.
Tags:

cannabis retailer

(75)

, financial reports

(2)

, Fire & Flower

(45)

, Open Fields Distribution

(1)

, Q2 2020

(1)

, Trevor Fencott

(15)