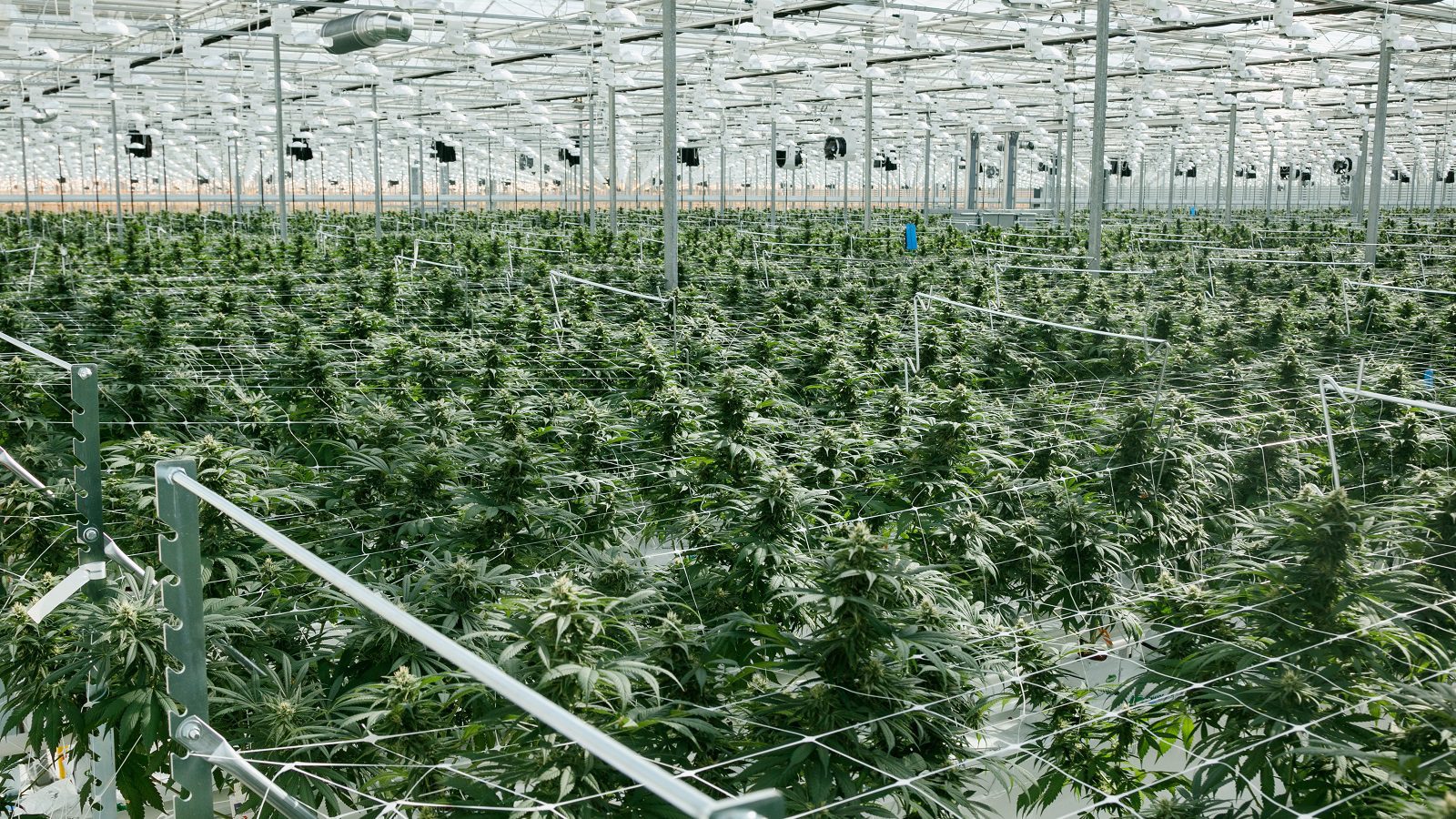 Has Canada Become a World Leader in Cannabis?
In October 2018, Canada became the second country in the world to legalize non-medical cannabis. There have been controversies and casualties, successes, and celebrations along the way, but has Canada lived up to its promise to become a world leader?
Slow Growth, Setbacks, and Supply Issues
While there were struggles with roll outs and regulation from the get-go, for retailers the Ontario Cannabis Store (OCS) delays in Ontario majorly affected plans for growth. Then, 2019 saw a downward trend in Canadian cannabis stock prices, following supply issues and a delay in getting 2.0 products to market. BC-based Agrima Botanicals was the first LP to have its licence revoked over 'unauthorized activities', with CannTrust also receiving a licence suspension for growing in unlicenced rooms. Even before the COVID-19 pandemic hit, 2020 had already brought challenges, with even major global players such as Canopy Growth shrinking back operations and reversing the growth strategy of ousted CEO Bruce Linton.

COVID-19 Marks a New Era
Some positives have come from COVID-19, namely cannabis being deemed an essential part of Canadian life. "Retailers have been at the front lines of building an entirely new industry, while also working to combat the illegal operations of the past and the stigma that has been attached to them," says Chris McAulay Gilbart, Director of Retail at Fire & Flower. "We've faced numerous obstacles along that path, with one of our biggest challenges coming this year with the COVID-19 pandemic. Cannabis products were quickly put in demand and our retail stores were deemed an essential service across the country. It was as if all of the challenges and obstacles we faced since legalization put us in the right position to navigate one of the biggest challenges our nation has recently encountered."
Licensed Producers (LPs) may also have benefitted from Health Canada streamlining and amending policies during the pandemic. With the department focusing more on COVID-19 issues, some processes (for example, building regulations) have been sped up to allow more flexibility. Provinces such as BC and PEI have also initiated faster payment models to help LPs with cash flow issues.
High Cost of Regulation
Costs have been a challenge for LPs entering the industry. "It's a tough environment," says George Smitherman, CEO and President of the Cannabis Council of Canada. "At the heart of it, these are start-up businesses and 75% of them are less than two years old." High regulation means high operating costs and expensive facilities. "These are challenging conditions for a startup, with high overheads, high infrastructure costs, and other headwinds out there such as the slow-to-materialize retail access, especially in Ontario, the biggest market," says Smitherman.
High regulation means high operating costs and expensive facilities.
Eliminating the Illicit Market
One of the key focuses of cannabis legalization is eliminating the illicit market. This means competing on price, which has been harder for LPs dealing with taxes, testing, and growing costs. Costly packaging requirements that leave little room for branding or information beyond the basics have compounded this frustration.
Some LPs are seeing success by catering to regular consumers who want to buy quality large format flower at a competitive price. "We've seen real success to date with these larger formats," says Mandesh Dosanjh, President and CEO, Pure Sunfarms. "Our 28g Indica pack quickly became the top-selling dried cannabis product by both dollars and kilograms sold with the Ontario Cannabis Store (OCS) in April, and generated a record sales volume (by kilograms) for a single product during a one-week period in the dried flower category with the OCS."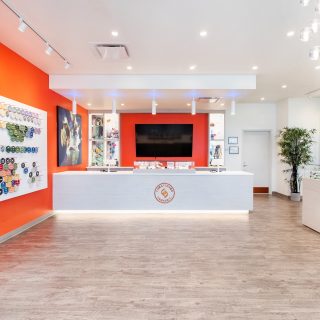 Although the industry has been successful in converting some customers from the illicit market, the emergence of a 'vape crisis' with an increase in teens consuming e-cigarettes and the finding of harmful substances in unregulated vapes, led to the introduction of an extra 20% vape tax in some provinces such as BC and Alberta, and the banning of vapes in Newfoundland & Labrador and Quebec. Many saw this as a win for the illicit market and a missed opportunity to promote regulated cannabis products.
Destigmatization and Education
Working under promotional restrictions inherited from the tobacco industry makes it harder to educate customers about products and establish brand loyalty. "The biggest challenge I see for Canadian retailers and distributors is surrounding how we talk about, educate, and advertise the effects of cannabis," says Mediwanna's Chief Growing Officer, Chris Sampson. "Artists and creators have utilized cannabis as their muse for centuries, and yet we live in a day and age where we're restricted from having honest discussions around the effects of these products. This inability to engage consumers in open dialogue does little to destigmatize this incredible plant."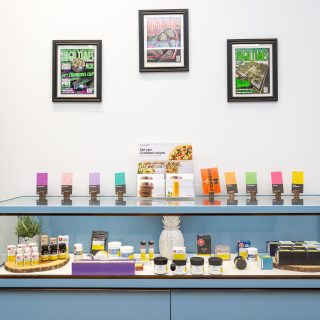 This educational gap makes it harder to move consumers away from the illicit market if they are buying based solely on price and THC level. "What concerns me as a public health practitioner and someone in the cannabis industry, is the absence of the ability for us as LPs to explain more fully what the product is," says Smitherman. "We can present that in two numbers and one descriptor. At a time when a lot of people are much more interested in terpenes and depth of analysis, we have the analysis, but advertising prohibitions and space limitations makes it difficult to give consumers more information other than how much THC or CBD it contains. Canadian cannabis is being differentiated too much on THC and price alone."
What's Next for Canada?
Changes in the distribution model could give craft cannabis producers more say. Farm-gate sales are favoured by many LPs to bring the industry more in line with wine than tobacco. "I have more personal excitement about farm-gate retail than any other future cannabis endeavour," says Sampson. "As a grower, I believe you can't beat farm to table freshness with any crop. Although our purchasing will likely have to funnel through provincial distribution first, I imagine this will be a temporary restriction."
For retailers, this rapid response to ever-changing circumstances has brought an opportunity to find new ways to serve customers and move to a technology-driven 2.0 retail set-up. "An evolution is upon us where the combination of traditional brick and mortar retail stores will be combined with retail 2.0 technology, allowing us the ability to provide a service that suits everyone's needs," says McAulay Gilbart. "Whether an order is done through our FastLane in-store pickup, online with next-day delivery, or in-person in one of our shops, our model continues to put the customer first."
Smitherman is optimistic about the future of Canadian cannabis: "There are few other industries that you could point to that have such an exciting pathway to growth," he says. With more customers coming over to the legal market every month, there is still room to grow, as it's estimated that so far only a third of consumers have converted. "This means there are billions of dollars of market opportunity, which over the years is going to expand," notes Smitherman. "I hope to see the expansion of other economic opportunities, greater exports, and the exciting production evolution that comes with a properly regulated CBD environment. Canada is lagging a little there, but it's a really big part of the economic puzzle."
Tags:

Cannabis Council of Canada

(25)

, Cannabis Regulations

(88)

, COVID-19

(45)

, Fire & Flower

(49)

, Health Canada

(57)

, Mediwanna

(1)

, Ontario Cannabis Store

(66)