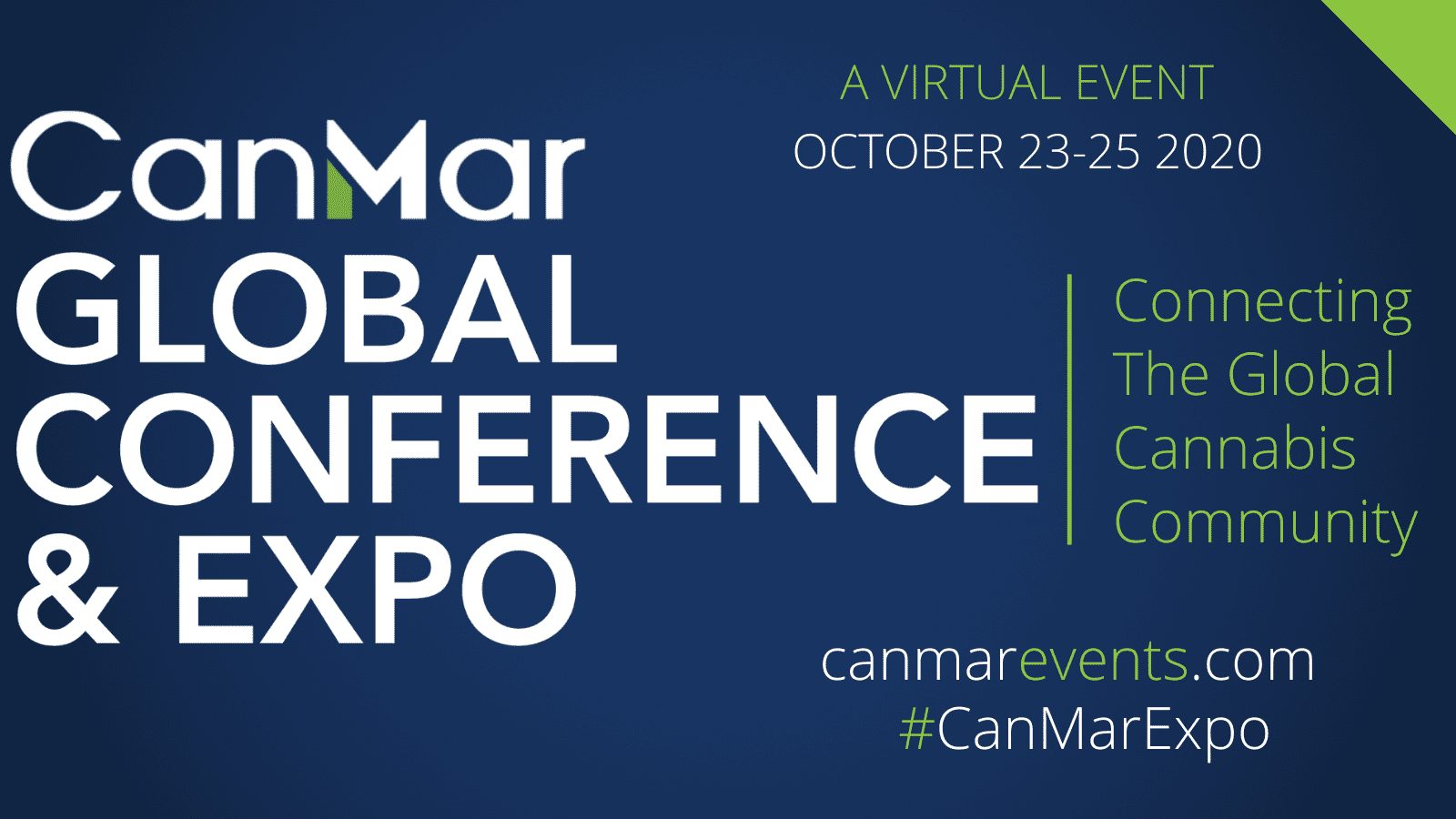 Join the CanMar Global Conference & Expo
CanMar Recruitment is excited to host the three-day virtual CanMar Global Conference & Expo on October 23-25, 2020.
Open to businesses, entrepreneurs, investors, and job seekers, the Conference and Expo will bring together the cannabis community worldwide for professional networking, and education as well as career and development opportunities. Join CanMar Recruitment in collaboration with our partners: Cannabis Retailer, Benzinga Capital Conference, Cannabis Newswire, Cannabis Prospect Magazine, Marigold Marketing & PR, Grow Opportunity, The Green Fund, ACMLA, Green Flower, Cannalist EU, and more for this powerhouse global event.

"Together with our partners we aim to bring people together and change lives for a better future," says KD Khairah, CEO of CanMar Recruitment. "Following the recent success of our first virtual event – the CanMar Career Day, we launched CanMar Events, a subsidiary of CanMar Recruitment Inc., to deliver the CanMar Global Conference & Expo 2020 experience."
CanMar has developed over 15 educational panels, with topics including:
· Marketing, Content & Media
· Patients, Healthcare & Disability
· Entrepreneurs & Startups
· Diversity & Inclusion
· The Contemporary Consumer
· Science, Research & Innovation
· Marketplace: Hot Trends
CanMar has curated an expansive and diverse group of experts from across the industry to share their insights including Joyce Hayne, Deepak Anand, Cheri Mara, Elias Theodorou, David Hyde, Abi Roach, Jay Rosenthal and many more.
Are you interested in partnering with CanMar Global Conference & Expo? We have a variety of partnership opportunities available for brands, media and community groups and organizations. To learn more email hello@canmarevents.com.
What's better than joining a great event and giving back to a good cause? $4.20 from every ticket sold will be donated to charity. Upon checkout attendees have the option of choosing where their contribution goes:
Medical Cannabis Canada
Global Giving- Coronavirus Relief Fund
The Last Prisoner Project
The CanMar Global Conference and Expo 2020 is open to businesses, entrepreneurs, investors, and job seekers worldwide. Tickets are limited, so purchase yours today to avoid disappointment.
For more information, contact Danielle Mckay, Marketing & Media Executive at danielle@marigoldpr.com or visit https://canmarevents.com/.
Tags:

CanMar Recruitment

(2)

, Cannabis Community

(17)

, cannabis education

(20)