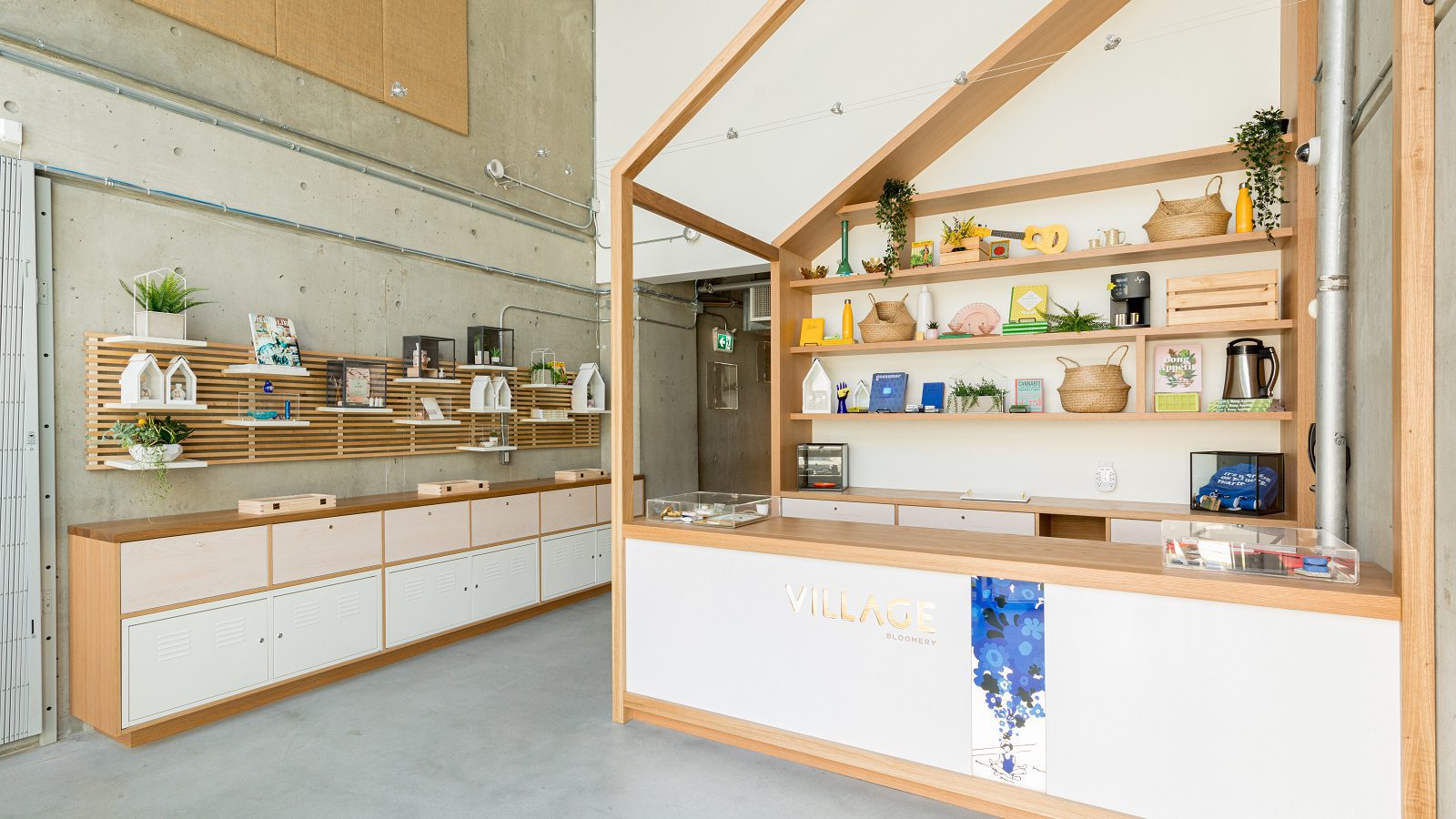 Merchandising and Retail Branding
Effective and compliant cannabis merchandising is no easy feat; displays should be engaging and informative while still complying with federal and provincial regulations. Having a clear understanding of your brand and audience should be the first step when developing a merchandising strategy; knowing your audience, their preferences, and purchasing habits is key.
However, retailers are not the only ones who should be thinking about merchandising. Cannabis brands that create consumer products also need to be thinking about merchandising as part of their retailer engagement strategy. It is up to the retailer how they use their shelf space. Overall, relationships between brands and retailers are important.
Why is Merchandising Important?
In the retail cannabis experience, education is paramount for a significant percentage of shoppers. Generally speaking, merchandising should be clean and simple. Buying cannabis can be overwhelming and confusing. Customers want an experience where they can easily get the information they need, whether that's from a central display or a staff member.
A good and consistent customer experience translates to more sales. Data collected by retail sales software company, Repsly, states 75% of shoppers expect a consistent merchandising experience wherever they shop—and 50% of shoppers are likely to switch brands if a company doesn't anticipate their needs. Cannabis is no exception.
While product pricing is top of mind for many consumers, merchandising and store layout are also factors when customers are choosing what stores to include in their cannabis ritual. While a novice consumer may require, and even expect, interactive displays and information, an experienced consumer may want to go straight to the counter and place their order without mazing through a variety of displays. It's always about your audience.
Interactive Displays
Cannabis consumers want to be able to look and smell the product they're purchasing. Sensory jars are one way to give consumers an idea of the product. However, they do have limitations. Keeping smell jars stocked can have logistical issues, and with COVID-19 now a constant in our lives having consumers putting their faces up to a communal item isn't a wise option.
Retailers need to come up with inventive ways to convey product information.
Tokyo Smoke's merchandising wall dedicated to Dosist products is a great interactive opportunity as customers can touch and feel the company's dose pens, and read through informative guides on how to use the products.
Retailers need to come up with inventive ways to convey product information and remain compliant. One retailer with a unique approach to this is Prairie Records. With locations in Saskatoon, Calgary, and Edmonton, Prairie Records has set up a unique experience custom tailored to their audience. Set up like a record shop, Prairie Records allows customers to listen to music in the store and through this, they're paired with cannabis products that complement that experience.
POP Displays
According to the data collected by Repsly, impulse purchases make up 46% to 70% of total purchases in-store. Having small, consumable items stationed near the checkouts not only increases sales but ensures your customers have everything they need to have a great cannabis experience. Point-of-purchase (POP) merchandise such as rolling papers and cones, hemp wicks, grinders, and storage containers are all products that can complement your customer's experience. It showcases you understand your customers' needs and wants, but what you choose to display should always reflect your audience. For example, if your customers are interested in cannabis 2.0 products like topicals and edibles, but are finding the current options or pricing limited, it might be worth stocking Zen Zingers and EKS as a DIY option to use with flower or oil.
Consider having small cannabis products stationed under counter displays near the checkout. This can entice an add-on purchase of a product a consumer wouldn't normally purchase such as teas, beverage infusers, and lip balms. Superette has a great display of accessories in candy jars on top of the counter with small cannabis products underneath. It's the perfect blend of aesthetic whimsy and function.
Pop Up Brand Activations and Events
Taking notes from Apple and their Today at Apple Sessions, many cannabis retailers are leaving extra space in their stores to allow for groups to gather, perhaps most notably the 10,000 sq. ft. Aurora Cannabis Flagship Store at West Edmonton Mall. When laying out a retail plan, leaving extra room can serve various purposes; including demo days and brand activations, educational seminars, and VIP events. Although these group gatherings are prohibited during the pandemic, they will hopefully soon return.
Hosting pop-ups keeps consumers interested and visiting your store.
There are endless opportunities for unique brand activations and events that can work alongside your ongoing merchandising strategies. Hosting pop-ups keeps consumers interested and visiting your store to learn about new products and talk with different brands. Brand activations can be as simple as a booth with a brand representative to more unique offerings like the PAX Era Engraving station collaboration with Namaste or even a VR Experience.
COVID-19 Considerations
The retail cannabis sector has not been immune to the complications that have come along with the COVID-19 pandemic. Even as stores reopen and begin to resume operations, merchandising strategies may need to be revisited to adapt to the world's new normal. As retailers install plastic shields and other physical distancing aids such as floor markings, consider partnering with a local artist to match the existing store aesthetic and strengthen community ties.
Merchandising is more than just retail layout, it's understanding your customer and their needs. When you have a firm handle on your audience demographics, psychographics, and consumer behaviour, you can best implement the features that they respond to, including unique interactive displays, tantalizing POP products, and relevant and engaging pop-up activations. Before implementing any merchandising and marketing tactics, be sure to consult your federal, provincial and municipal regulations to ensure your tactics are compliant in your area.
Katie Pringle is the co-founder of Marigold Marketing and PR and an integrated marketing expert. Katie is forward-looking, delivers beyond expectation and is always ready for the unexpected. Danielle McKay is the Marketing and Media Executive at Marigold Marketing and PR.
Tags:

Aurora Cannabis

(13)

, Cannabis Marketing

(38)

, cannabis merchandising

(2)

, Katie Pringle

(2)

, Prairie Records

(5)

, Superette

(7)

, Tokyo Smoke

(11)