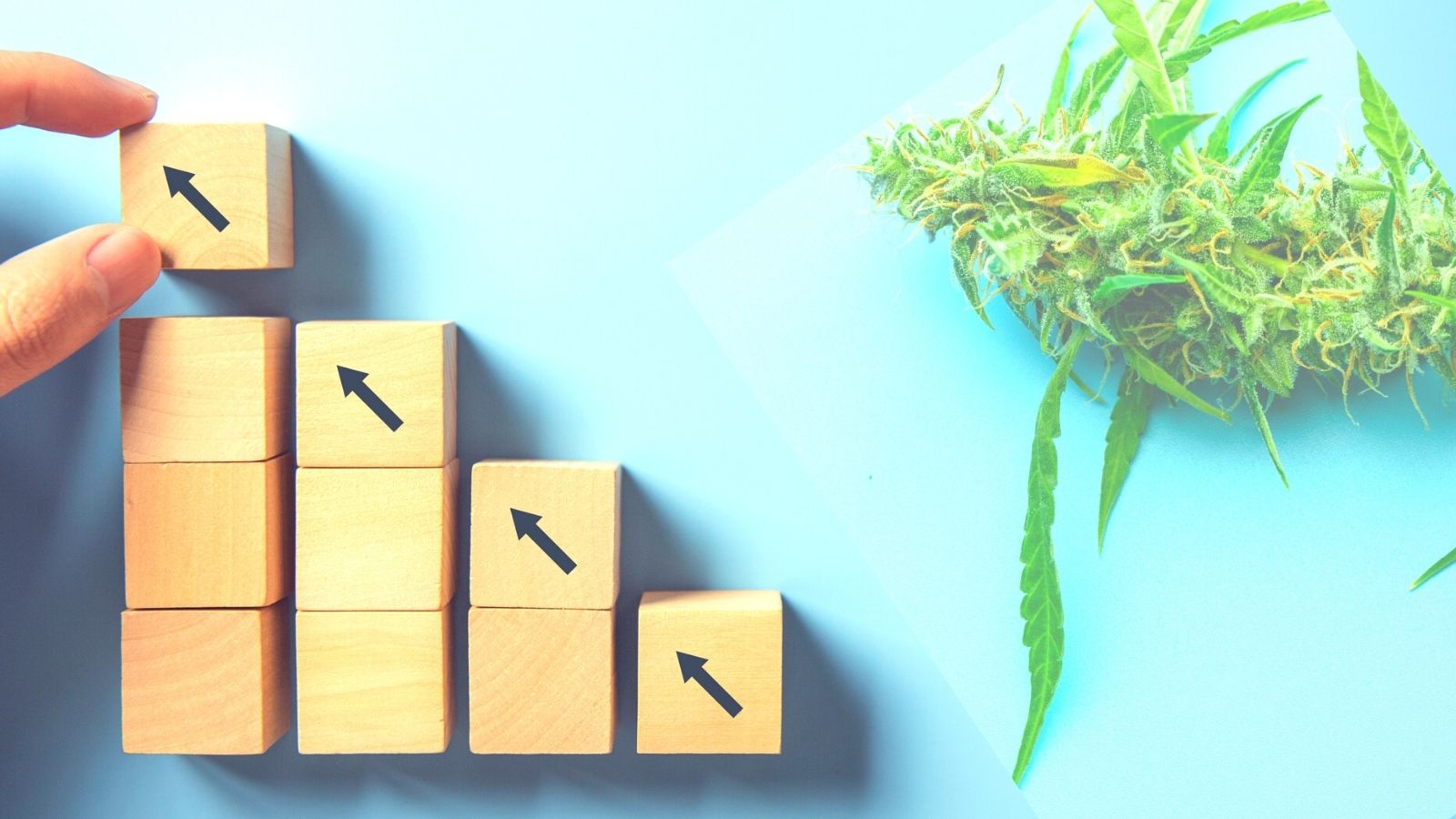 Milestone Quarter for Ontario Cannabis Store
Recently released numbers show the Ontario Cannabis Store (OCS) reaching new highs in their success. Not only has the average price of legal cannabis dropped below that of the illicit market, but sales are higher than ever and retail locations have more than doubled.
Average Price Below Illicit Market
In the new report, Chief Commercial Officer Cheri Mara calls it a "milestone" achievement that the OCS has managed to lower the average price per gram of dried flower by $1.42 to $7.05, versus the illegal mail-order sites selling cannabis for an average of $7.98 per gram. In fact, some of the OCS's larger-format value products come in as low as $4.20 per gram. At the moment, there are only five unique offerings in this format, although the category grew from 1.1% of sales in the fourth quarter of last year to 3.9% of sales in the first quarter of 2020.
With this goal met, along with growing accessibility to legal cannabis across the province, the company hopes to take some of the market back from illicit sales. The OCS's share is sitting at around 25% in Q1, however, it rises steadily each quarter.
Retail Stores
The number of retail store locations in Ontario has more than doubled, going from 53 to 110 at the end of June, and will continue to rise as more licences are granted. Earlier this month, the Alcohol and Gaming Commission of Ontario (AGCO) announced that they would be doubling their efforts to roll out cannabis stores, upping the count by 40 each month.
The majority of the stores have opened in the Greater Toronto Area (GTA) within generally close proximity to each other. Although this may be convenient for Torontonians, it doesn't do much for the average Ontarian, since the average distance to a store only dropped from 22 km to 19 km. According to the report, many of the newly authorized stores opening in the following quarters will be in more rural areas, but in the meantime, OCS remedies this by offering a delivery service that can reach 63.8% of the population.
Popular Formats
Between April and June, the OCS reported $126 million in sales province-wide, or 14,000,000 grams. The most popular format continues to be dried flower, which made up 61% of sales, along with vapes (14.5%) and pre-rolls (9.1%).
Online and In-Store Sales
Due to COVID-19 public health restrictions pushing more consumers online, OCS saw a marked increase in traffic to its website, with transactions more than doubling since the last quarter, going from 240,000 in Q4 2019 to 490,000 in Q1 2020.
Retailers, however, continue to see a decline in the average number of grams sold. The report cites pandemic restrictions as well as increased competition from new stores as the reason for declining sales in-store. It goes on to say that this competition could be a good thing for consumers in the long run, since it can help drive prices down.
Having recently opened a brand new warehouse and on-boarded a new CEO, retail expert Thomas Haig, the company seems to be making progress towards their long-term vision. Despite criticisms from local retailers and organizations, the OCS has been growing rapidly and continues to position itself for success.
Tags:

AGCO

(53)

, cannabis prices

(11)

, Cheri Mara

(1)

, Ontario Cannabis Store

(62)

, private cannabis retail

(2)

, public cannabis retail

(3)