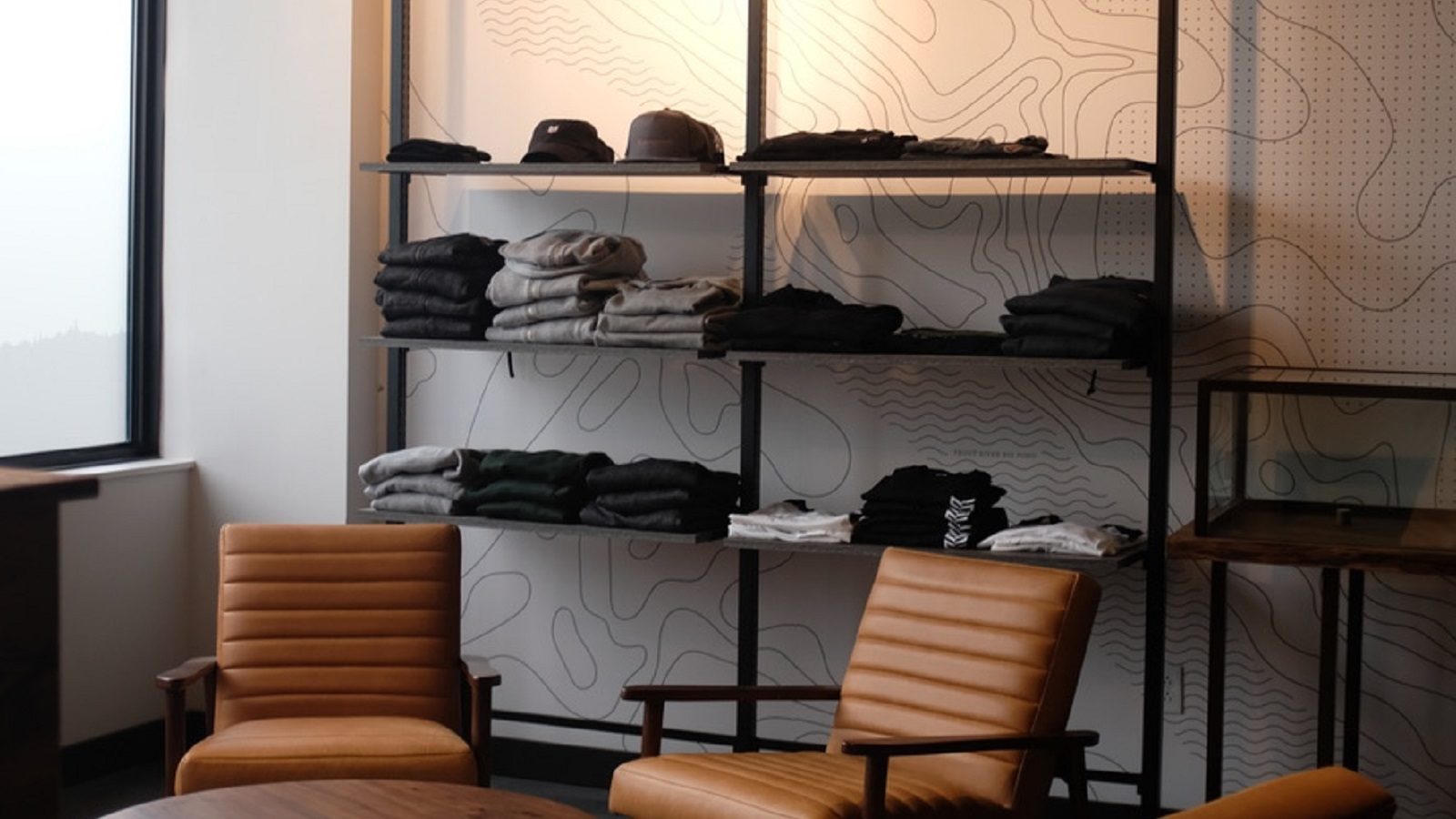 Spiritleaf Celebrates 50 Stores Coast to Coast
Spiritleaf's 50th cannabis store opened in St. John's, Newfoundland making Spiritleaf the largest cannabis retailer in Canada.
The Topsail Road store is St. John's first store and is owned and operated by Newfoundland's own Atlantic Cultivation, a local cannabis company that is obsessed with quality cannabis and their community. The company's dream is to develop a
vibrant, well-educated, legitimate cannabis company in Newfoundland. The interior design is a truly Newfoundland experience, proudly displaying imagery of Gros Morne and the Long Range Mountains.
Chris Crosbie, founder and COO of Atlantic Cultivation, has a passion for growing both cannabis and the provincial economy. The Topsail Road store is the first of five planned cannabis stores – another two planned for St. John's in Goulds and Galway plus one in Gander and another in Grand Falls-Windsor.

Coast-to-Coast Locations
The Spiritleaf retail cannabis store network includes franchised and corporate-owned stores operating in British Columbia, Alberta, Saskatchewan, Ontario and Newfoundland. As of June 27th, the breakdown by province is as follows:
Alberta – 39
British Columbia – 6
Saskatchewan – 1
Ontario – 6
Newfoundland and Labrador – 1
The store in Kingston, Ontario was one of the first to open on April 1st and was originally operated under a licensing agreement with one of the province's initial lottery winners. That store has now been acquired by Inner Spirit and runs as a corporate store.
Strong Sales in First Quarter
The first quarter of 2020 showed impressive year-over-year growth with more than $17 million in system-wide retail sales. Darren Bondar, President and CEO of Inner Spirit for the Spiritleaf network, says, "We are making steady progress with our business strategy and towards achieving profitability. We continue to expand the Spiritleaf network of franchised and corporate-owned stores due to the excellent support and loyalty of our customers, investors, franchise partners, strategic partners and employees. We have built a strong platform which we will leverage in 2020 to generate future growth and opportunity with more than 30 additional store locations projected to be added by the end of the year."
Tags:

Atlantic Cultivation

(2)

, cannabisretail

(36)

, Chris Crosbie

(2)

, Darren Bondar. Canadian Cannabis store

(1)

, Spiritleaf

(30)