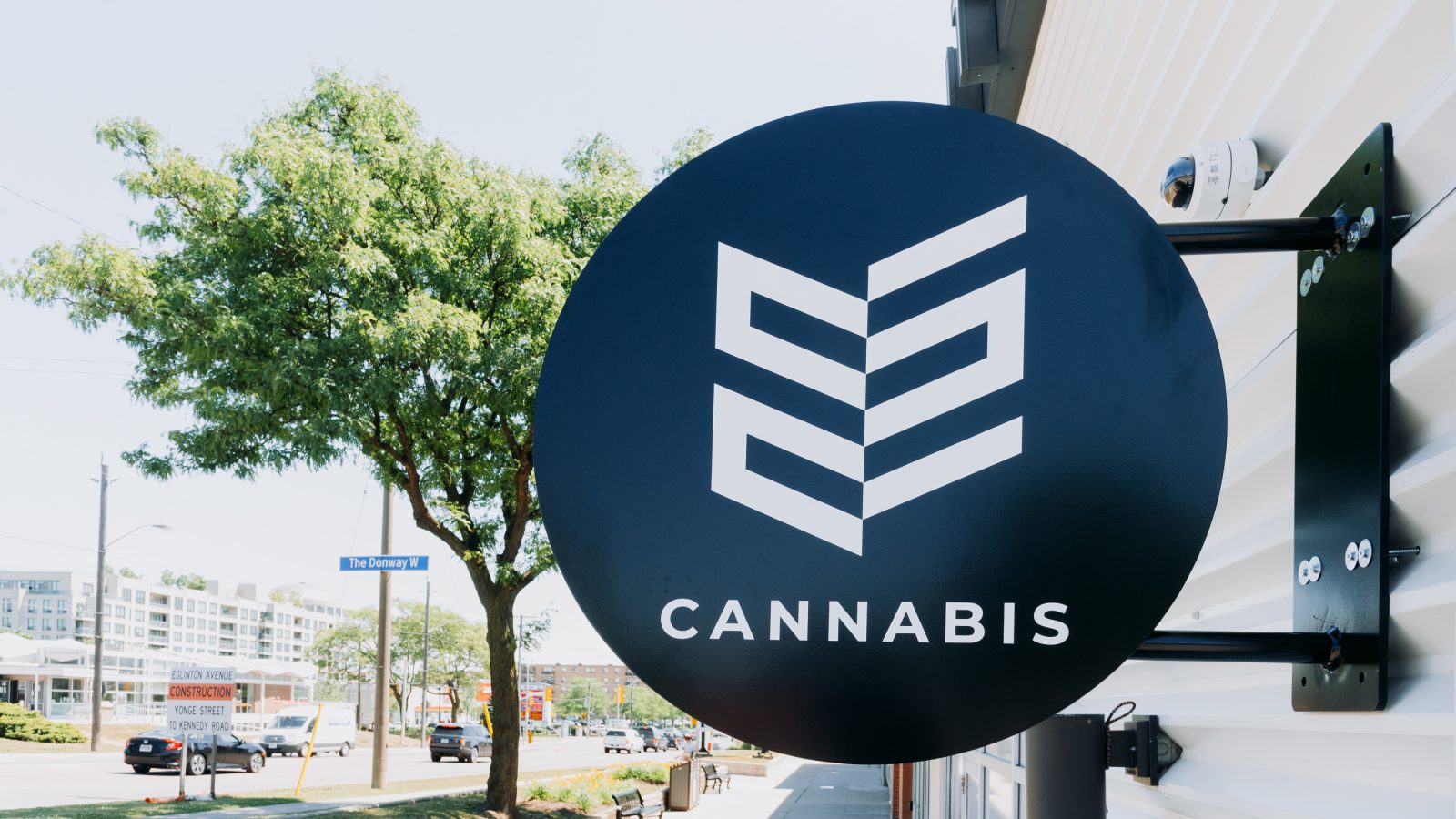 100 Stores for Spiritleaf
With a ribbon-cutting ceremony and a socially distanced grand opening, Inner Spirit Holdings celebrated the opening of its 100th Spiritleaf store in Ottawa, Ontario. It seems like only yesterday that the company was opening its 75th and 80th stores, but in the months of June and July, nine more Spiritleaf stores opened, bringing the official count to 101 franchised and corporate-owned stores across Canada.
100 Store Milestone
On Friday, Inner Spirit President and CEO Darren Bondar and Spiritleaf Vice President Cecil Horwitz, along with the 100th store's owner Richard Dufour, its employees, and local community representatives gathered at the Spiritleaf South Keys location in the south end of Ottawa to celebrate the grand opening, with employees passing out commemorative pins to the first 100 guests.

"We celebrated the 100th Spiritleaf store with everyone who helped us get there," said Bondar. "It's an amazing achievement for our trailblazing community."
He went on to say that in only 33 months since legalization, Spiritleaf has managed to, on average, open one new store every ten days.
"That growth trajectory has been tremendous, and we have such respect and gratitude for our franchise partners and all the Spiritleaf staff for making this happen. It's a testament to our collective passion, dedication and energy that we have reached this milestone," said Bondar.
Great Year for Spiritleaf
In 2021, Inner Spirit seems to just keep growing. So far this year, the company has opened countless new stores in new markets, revenues have soared, and it has some good deeds to show for it, as well.
Bondar said that one of the things he's most proud of this year is Spiritleaf's partnership with the Gord Downie & Chanie Wenjack Fund to seek out paths to reconciliation by supporting the 215 Pledge, a campaign that calls for action from citizens and lawmakers to bring awareness and change to the way Residential School Survivors and Indigenous Peoples in Canada are treated. He said it's just another way that Spiritleaf is supporting the communities it resides in.
"When Spiritleaf opens a store, it creates new jobs and business prospects in the local community. The benefits range from store management and staff positions to more work for suppliers, contractors and construction crews," he said. "While we're pleased our stores bring such local business benefits, we're just as focused on being a good corporate citizen and supporting important causes. Our brand has been built around being as authentic to the cannabis plant as we can be and to inspire peace, love and harmony in all our communities."
Tags:

Cannabis Retail

(360)

, Cecil Horwitz

(2)

, Darren Bondar

(13)

, Inner Spirit

(3)

, Inner Spirit Holdings

(9)

, Ontario Cannabis

(58)

, Ottawa

(1)

, Spiritleaf

(30)