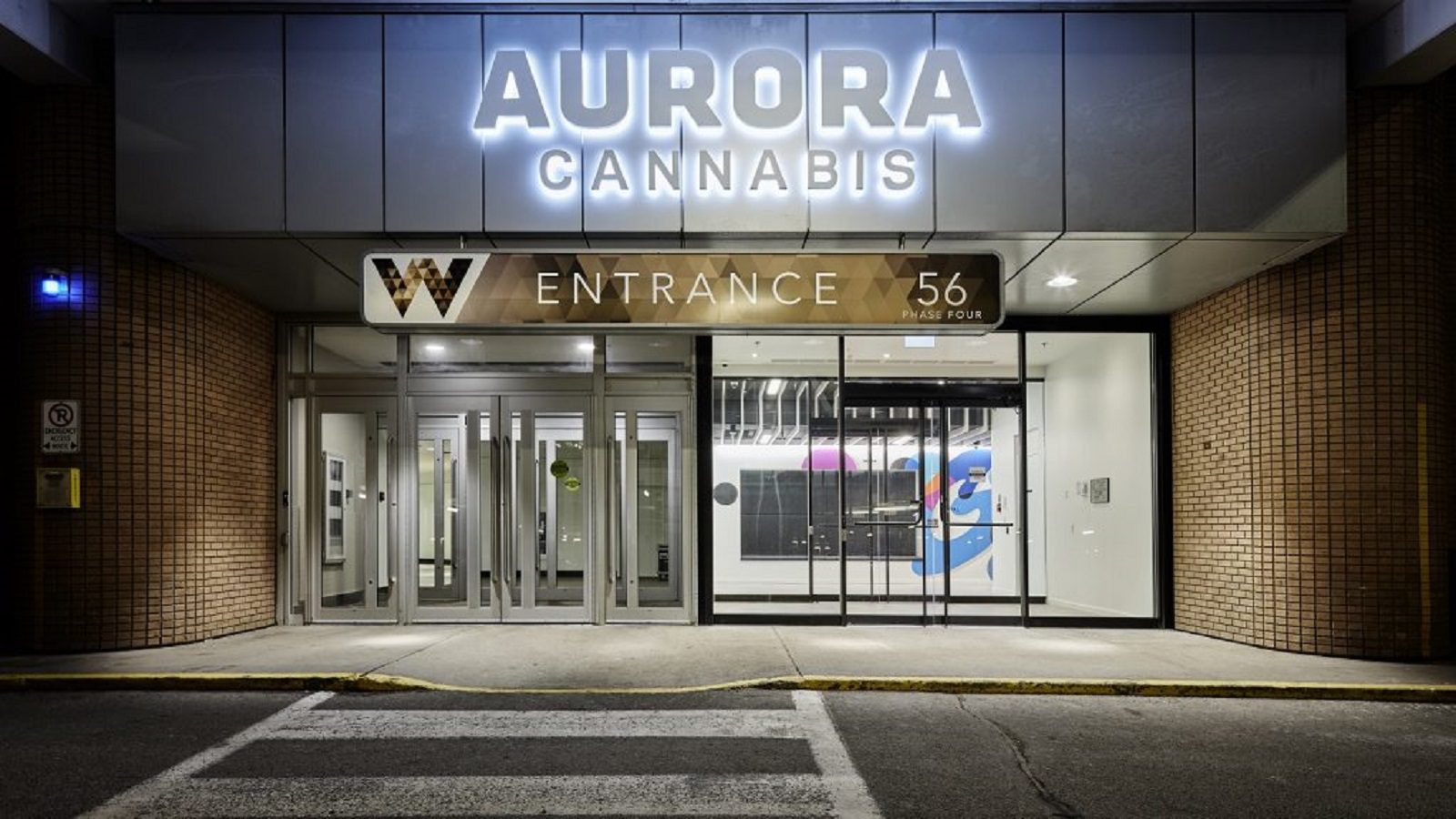 Banks Reassess Aurora and Canopy
Banks and hedge funds are reassessing their stakes in cannabis production and retail as Canada's biggest players edge toward profitability.
The Bank of Montreal is building its stake in the cannabis trade, increasing its stake in Aurora Cannabis by more than 12% and upgrading its assessment of the firm from "underperform" to "market perform."

BMO now holds about $8.7 million in Aurora stock.
With an earnings report due September 23, analysts are predicting that the company will report sales of more than $47 million for the current quarter, down from $52 million during the same period last year.
The Bank of Montreal has a long-standing relationship with Aurora, having served as an advisor on Aurora's purchase of MedReLeaf in 2018. BMO Capital Markets also led a $200 million equity financing for Canopy Growth, making it the first of the Big Five banks to wade into the cannabis business at that time.
The Canadian banking giant is not alone in its optimism, according to MarketBeat. Mirae Asset Global Investments more than doubled its stake in Aurora to more than $10 million, while TD Asset Management grew its stock position to almost $6 million.
Vanguard Group, the second largest investment firm in the world, increased its position in Aurora by 6% in the second quarter. Vanguard also owns significant portions of Canopy Growth and Aphria.
Optimism for Aurora's performance is hardly universal. CIBC reduced its target price for Aurora shares from $15 to $9 and gave the company an "underperform" rating earlier this year. Aurora Cannabis (ACB.TO) is currently trading at $8.76 a share. About 17% of Aurora shares are held by hedge funds and banks.
Aurora will host a webcast for investors in September 21. Miguel Martin, Chief Executive Officer, and Glen Ibbott, Chief Financial Officer, will host the conference call and question and answer period. Investors may submit questions in advance or during the conference call.
Canopy Growth has also had a rocky ride in 2021 as investors wonder whether the company can provide lasting value. Between September 2020 and February 2021, Canopy shares shot up more than 200%, before plummeting 45% in the months since then.
Diversification might settle investors' nerves and that's the direction Canopy is headed in. The company will open Tokyo Smoke cannabis retail stores in Ontario beginning in October. All four locations are Cadillac-Fairview mega-malls: Eaton Centre, Fairview Mall, and Sherway Gardens in Toronto and in Rideau Centre in Ottawa.
Tags:

Aphria

(6)

, Aurora Cannabis

(13)

, Bank of Montreal

(1)

, Cannabis Retail

(360)

, Canopy Growth

(23)

, Tokyo Smoke

(11)