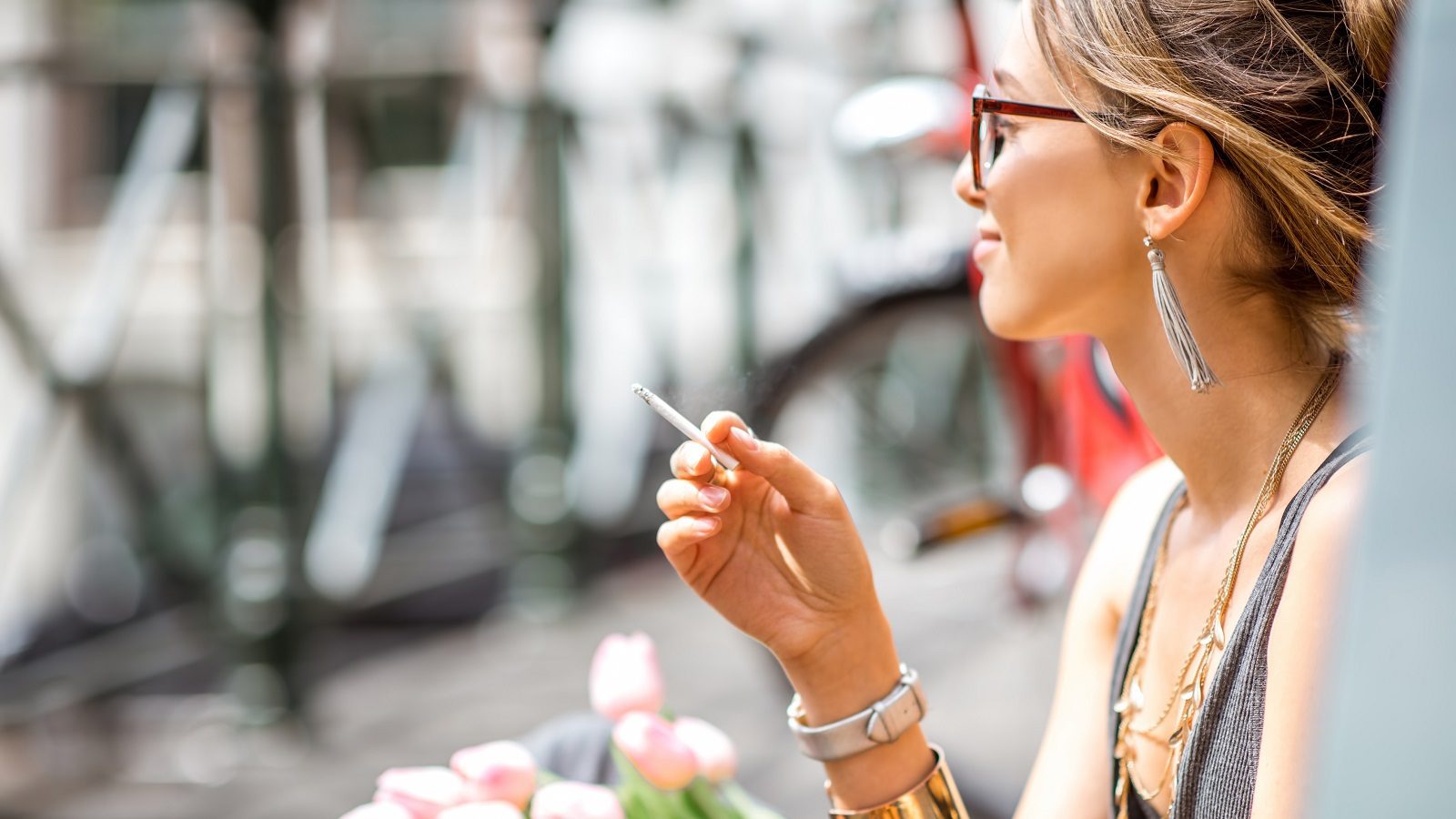 Cannabis Tourism: Amsterdam vs. Canada
As an iconic destination for cannabis, Amsterdam will forever have, and will always be, an historic place in tourism history.
A new tourism history around cannabis, however, is emerging.
Cannabis Tourism Capital
The quasi-legal 'coffee shops' that are tolerated by Dutch law (cannabis is actually illegal and decriminalized for personal use in the Netherlands) have long provided the spaces where visitors can both purchase and consume cannabis on the premises. The purchasing and consumption of cannabis, in its various forms, in a lounge-type setting without fear of being reprimanded by either authority figures or by the general public is an appealing tourism attraction. Maybe, too appealing.
In an effort to prevent Amsterdam from being overrun by tourists, the mayor of Amsterdam, Femke Halsema, is considering restricting tourist access to coffee shops and only allowing residents to enter. This restriction is similar to that in Uruguay where, although it was the first country to federally legalize cannabis, only Uruguayan citizens are allowed to purchase cannabis from certain pharmacies. Arguably, restricting non-citizens from being able to legally purchase cannabis is one reason why Uruguay has not emerged on the international scene as a major cannabis tourism destination.
Canadian Potential
The laws around cannabis are what create the spaces for cannabis tourism to flourish, or not.
Restricting tourists' access to cannabis is not a policy that supports cannabis tourism.
In Canada, brick and mortar retail stores supply legal cannabis (as do online stores) and act as tourism attractions from which tourists can legally purchase cannabis. Federally regulated walk-in cannabis stores, either government or privately operated, are in almost every major city across the country and, in many cases, resemble an upscale shopping experience. Being a Canadian citizen is not a requirement to purchase cannabis, but Canadian law does require the customer to be 18 years or older, depending on the province or territory. Individuals (including tourists) are allowed to possess, carry, and share up to 30 grams of cannabis anywhere in Canada.
Is Canada the New Amsterdam?
Although Amsterdam and Canada both offer cannabis as a tourist attraction, cannabis tourism at either destination takes on different forms.
Ironically, Canada cannot (yet) offer the 'Amsterdam experience' because of anti-smoking laws across the country that limit the possibility of consuming cannabis in lounges (never mind purchasing it there), which is the very attraction that makes Amsterdam the iconic destination it is. This has not stopped creative business owners, however, from finding ways to legally operate as lounges that do indeed, attract tourists.
Nor has the lack of regulation and limits placed on cannabis consumption stopped an entire industry from emerging that utilizes cannabis in the development of recreational, leisure, and/or wellness experiences. Specialty travel agencies and websites, tour companies, and cannabis-friendly accommodations as well as events such as live music, festivals, theatre, comedy, and other forms of entertainment have all leveraged cannabis as a tourism resource in Canada. And, it will only be a matter of time before regulations are in place that will allow for the sale of consumer-packaged goods and beverages, as well as on-premise cannabis-infused food and beverage consumption at restaurants, bars, cafes, or special events.
The accessibility and availability of cannabis is still an attraction to tourists.
Even without consumption lounges being readily available at a destination, the accessibility and availability of cannabis is still an attraction to tourists.
Bigger and Better
The incorporation of cannabis into services, attractions, and/or amenities in Canada's legal tourism industry is evidence of the changing attitudes towards cannabis and its 'sensible' recreational consumption when it becomes accepted and embedded into already existing social practices.
Cannabis consumption in the context of tourism is not a new phenomenon, but the legal context in which it takes place is. As regulations around the public consumption of cannabis in Canada (and the United States) are established, new tourism opportunities will emerge, the likes of which Amsterdam has never seen.
Tags:

cannabis consumption lounges

(6)

, Cannabis Tourism

(8)

, coffee shops in Amsterdam

(1)

, Susan Dupej

(3)