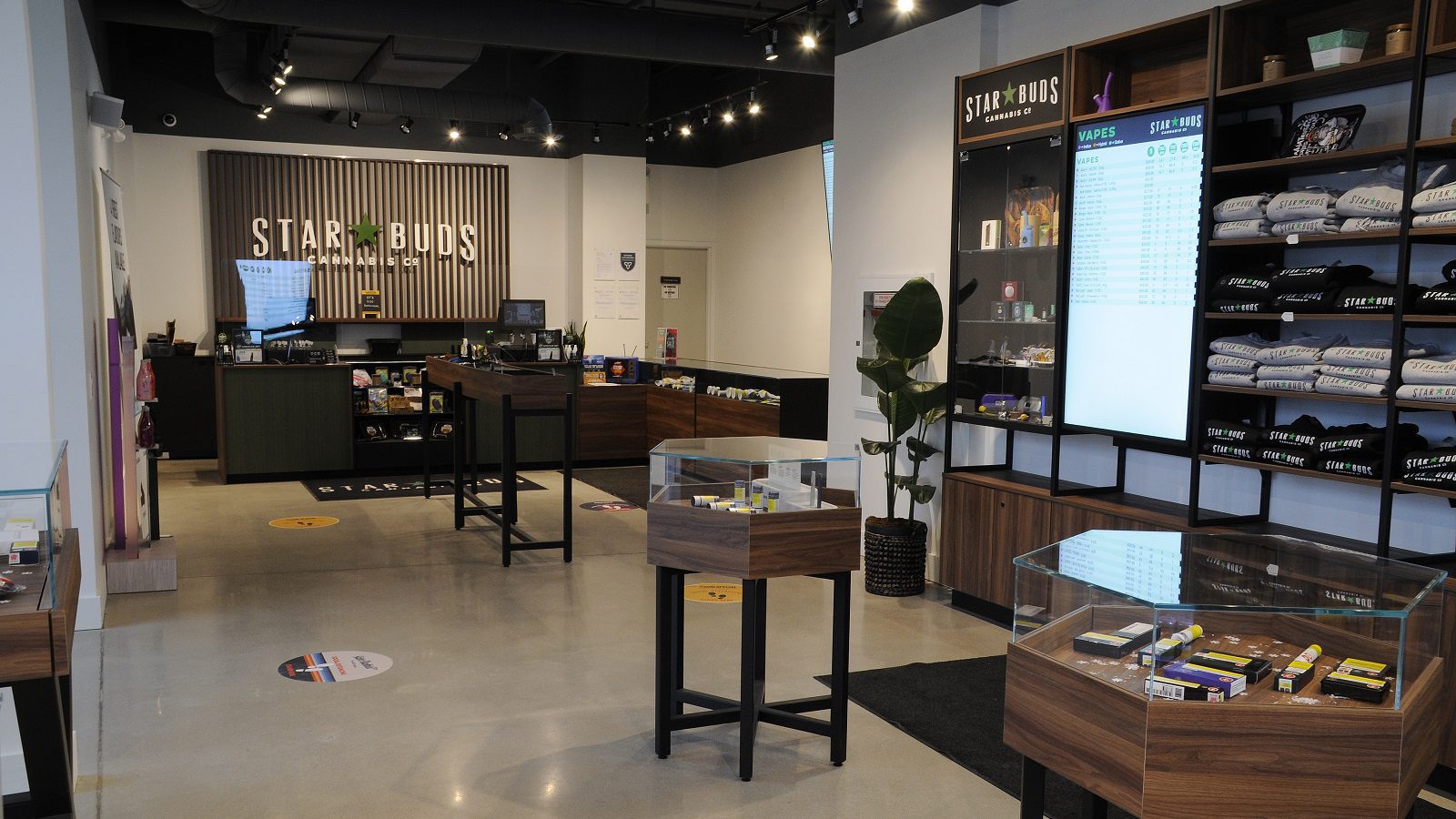 CordovaCann Approved for 60+ Stores in AB
CordovaCann Corp. recently announced that its wholly-owned subsidiary Cordova Investments Canada, Inc. has been approved to operate as a cannabis retailer in Alberta, allowing them to open up to 64 retail locations in the province, including the five Star Buds branded locations already there, which it acquired from Star Buds International in April 2020. One of these locations should be open by the end of January, and the rest by June 2021.
"We are thrilled to have received our approval to operate retail stores in Alberta as this allows Cordova to quickly double its store base in the coming months," said Taz Turner, Chairman and CEO of CordovaCann Corp. in a press release. "We are on solid footing to grow the business organically and are also seeing opportunities that could accelerate growth. The continued success of our opened stores gives us the confidence to expand across Canada, and we look forward to bringing the Star Buds brand to consumers in Alberta soon."

Who is CordovaCann Corporation?
CordovaCann Corp. identifies itself as a cannabis-focused consumer product company that "primarily provides services and investment capital to the retail, processing and production vertical markets of the cannabis industry", with enterprises on both sides of the border. In April 2020, the company purchased certain assets from Star Buds International, including five already existing Star Buds stores, four cannabis clinics, and the associated intellectual property, enabling them to get their foot in the door. This transaction also came with the exclusive rights to open more stores in other provinces under the same brand.
Star Buds International is a cannabis company out of British Columbia that specializes in medical cannabis clinics, as well as recreational cannabis retail stores in Canada and the U.S., most of which are still waiting on regulatory approvals.
At the moment, CordovaCann Corp. operates five cannabis retail stores under the Star Buds brand—one in Manitoba and four in Ontario—with plans to open many more stores in Ontario, Manitoba, Alberta, and British Columbia this year.
Tags:

Alberta cannabis retail

(11)

, Alberta Liquor and Gaming Commission

(1)

, ALGC

(1)

, CordovaCann

(2)

, Star Buds

(2)

, Taz Turner

(2)