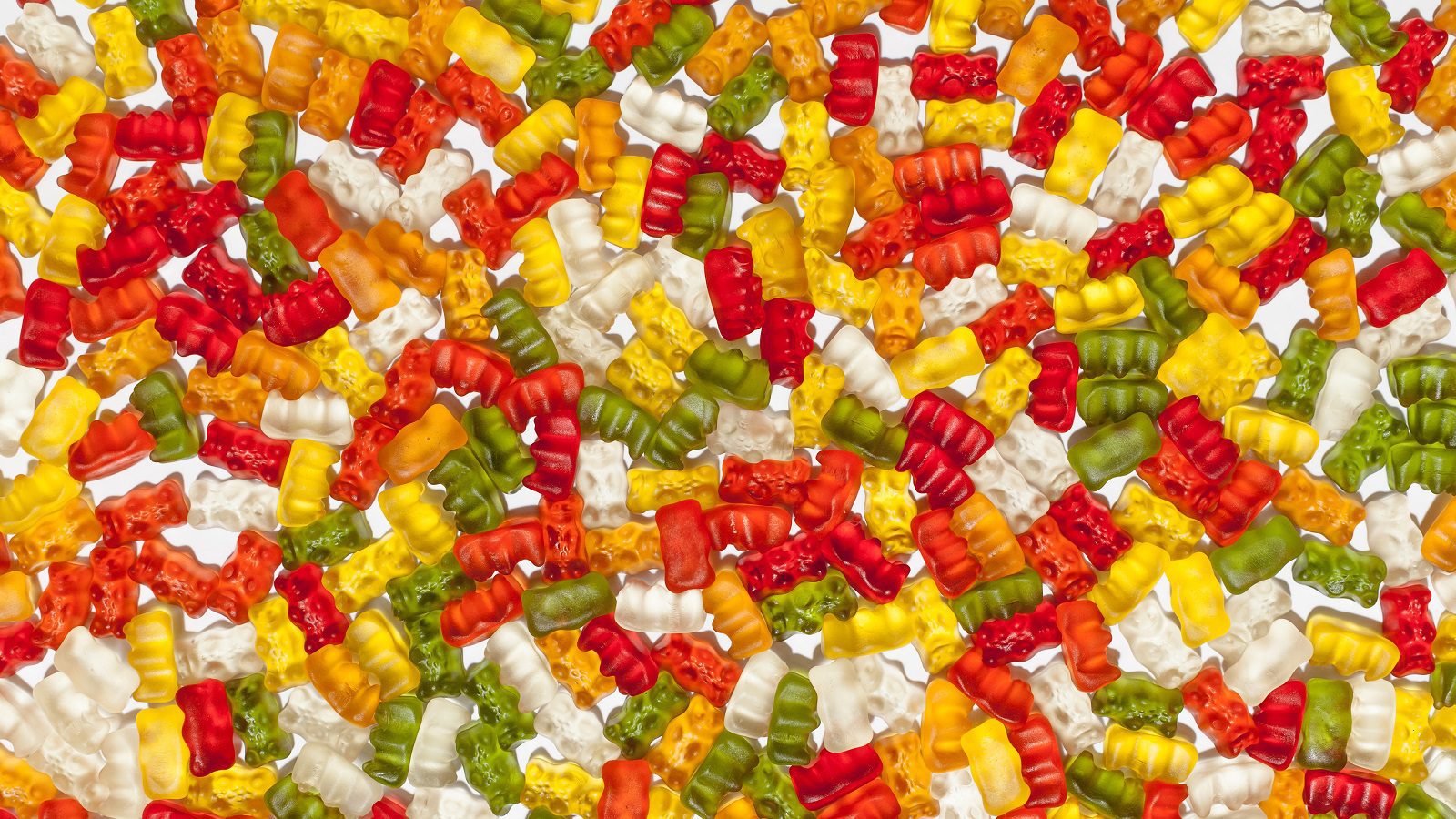 Edibles' Market Share Continues to Grow
Continuing the trend experts saw in the latter half of 2020, sales of dried cannabis are holding steady, but flower's share of the total sales dropped nearly 3% between September and October 2020.
In October 2020, a total of 9,812,849 packaged units of recreational cannabis were sold across Canada, an increase of 2.95% over the previous month when 9,531,402 units were sold (numbers adjusted by Statistics Canada).
While dried cannabis sales reported a minor 0.5% decrease, production increased 40% as producers continue to learn what customers want. The resulting inventory increased 4.93%. In October, dried cannabis made up 69.05% of total sales, down around 3% from 72% in September.
Those lost points ended up in edibles, which increased from around 15% of the total in September to 17.27% in October. This amounts to a 12.8% increase in total units sold, with 1,694,974 edibles heading out the door with customers, compared to just over 1.5 million the month before. To keep up, production has almost doubled, with manufacturers making 4,109,200 packaged units in October, compared to 2,892,530 in September.
Similarly, cannabis extracts saw a larger share of the pie in October, as well, with sales increasing 10.19% to 1,328,769 from 1,205,835. Topicals, while slowly growing each month, still make up less than 1% of total sales, however, this segment seems to have loyal customers as the sales don't fluctuate too much.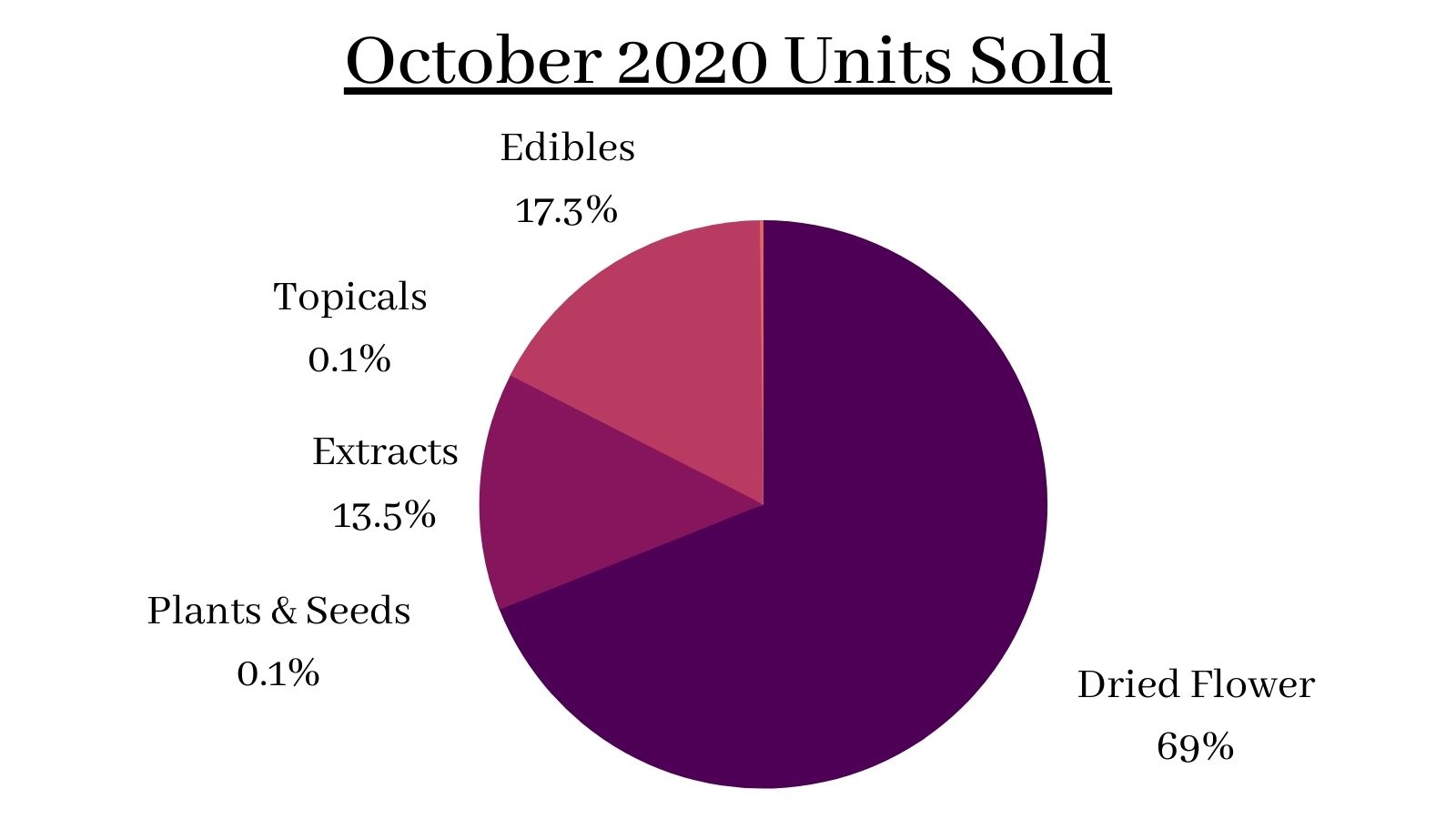 The seemingly minute sales of seeds and plants look funny compared to other categories moving millions of products every month, however, production and sales are increasing, as well. These products are much more popular with medical cannabis consumers, but they have been showing up in the recreational market as well. Sales of seeds increased 17.86% between September and October, from 2,200 to 2,593 and 10 plants were sold, compared to 3 the month before.
At this rate, by the time December and January's sales are released, we should be seeing over 10 million products sold each month—an astounding milestone for the industry.
October 2020 Inventory of Packaged Units
Dried Cannabis: 27,670,919
Edibles: 12,697,800
Extracts: 9,812,375
Topicals: 98,090
Plants: 73
Seeds: 98,150
Tags:

cannabis 2.0

(42)

, cannabis edibles

(33)

, cannabis inventory

(10)

, Statistics Canada

(50)