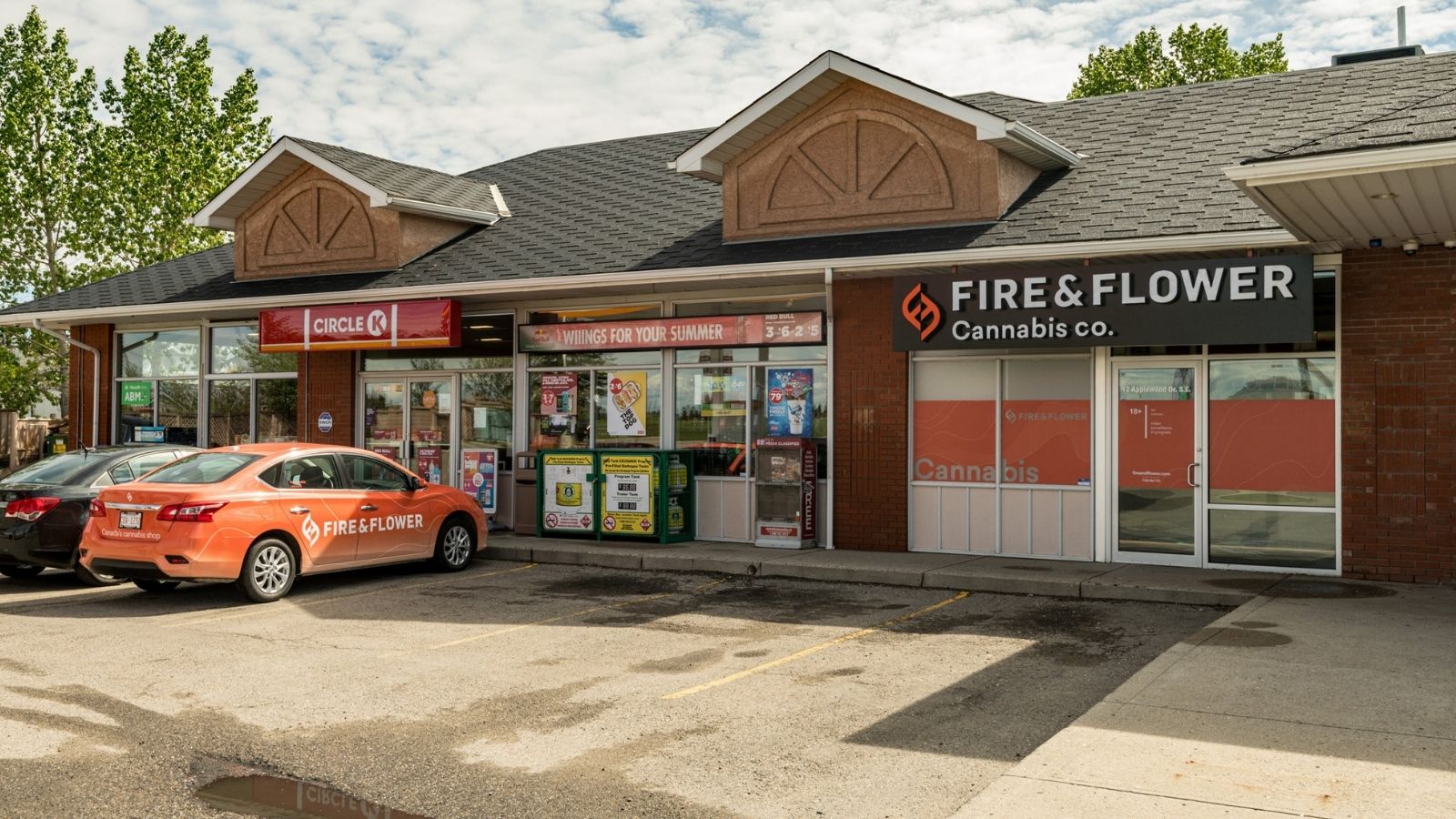 Fire & Flower Expanding C-Store Project
After introducing its Circle K co-located store pilot program in 2020, Fire & Flower, along with its operational partner, Alimentation Couche-Tard (ACT), are advancing the program, announcing new co-located retail stores opening in Alberta, Saskatchewan, and Manitoba (and later Ontario and the US) over the next several months.
Co-Located Stores
Last year, Fire & Flower and ACT opened two pilot stores in Alberta as a part of their project, one in Calgary and one in Grand Prairie. The concept is fairly simple: a cannabis store next to a convenience store, making it a one-stop shop, so to speak. Due to regulations in some provinces, the stores can't technically be one and the same, hence the term "co-located", and they are fully owned and operated by Fire & Flower. ACT operates over 15,000 Circle K and Mac stores across the world, so through leveraging the global retailer's already established footprint, Fire & Flower has lots of room to expand.
"As we continue to advance our relationship with Couche-Tard, we are driving a new level of service to our extensive operational footprint in Canada and beyond.," said Trevor Fencott, President and CEO of Fire & Flower. "We are able to leverage the power of Hifyre to allow these small co-located stores to run efficiently. The advanced analytics we provide allows stores to operate and manage inventory at maximum efficiency."
Fire & Flower currently has 90 stores across British Columbia, Alberta, Saskatchewan, Manitoba, Ontario, and the Yukon territory under the Fire & Flower, Friendly Stranger, Happy Dayz and Hotbox banners and has recently expanded its footprint into the US.
Digging for Data
Fire & Flower credits a lot of its success to Hifyre, its technology and analytics platform, that collects consumer data in each of its stores. According to Fencott, "As we continue to build on our leadership position, we are leveraging our powerful consumer data, strategically working with our key partners to capture this data and, together, enhance our collective cannabis operations, allowing Fire & Flower to advance our 'asset-light' business model to further support our financial growth."
Express, value, and convenience models continue to become more popular as entrepreneurs search for ways of streamlining costs and the customer experience. Are cannabis stores going the way of in-and-out businesses like convenience stores and some liquor stores?
Tags:

Alberta cannabis retail

(10)

, Alimentation Couche-Tard

(8)

, co-located stores

(1)

, Fire & Flower

(45)

, Manitoba cannabis retail

(6)

, Saskatchewan cannabis retail

(5)

, Trevor Fencott

(15)