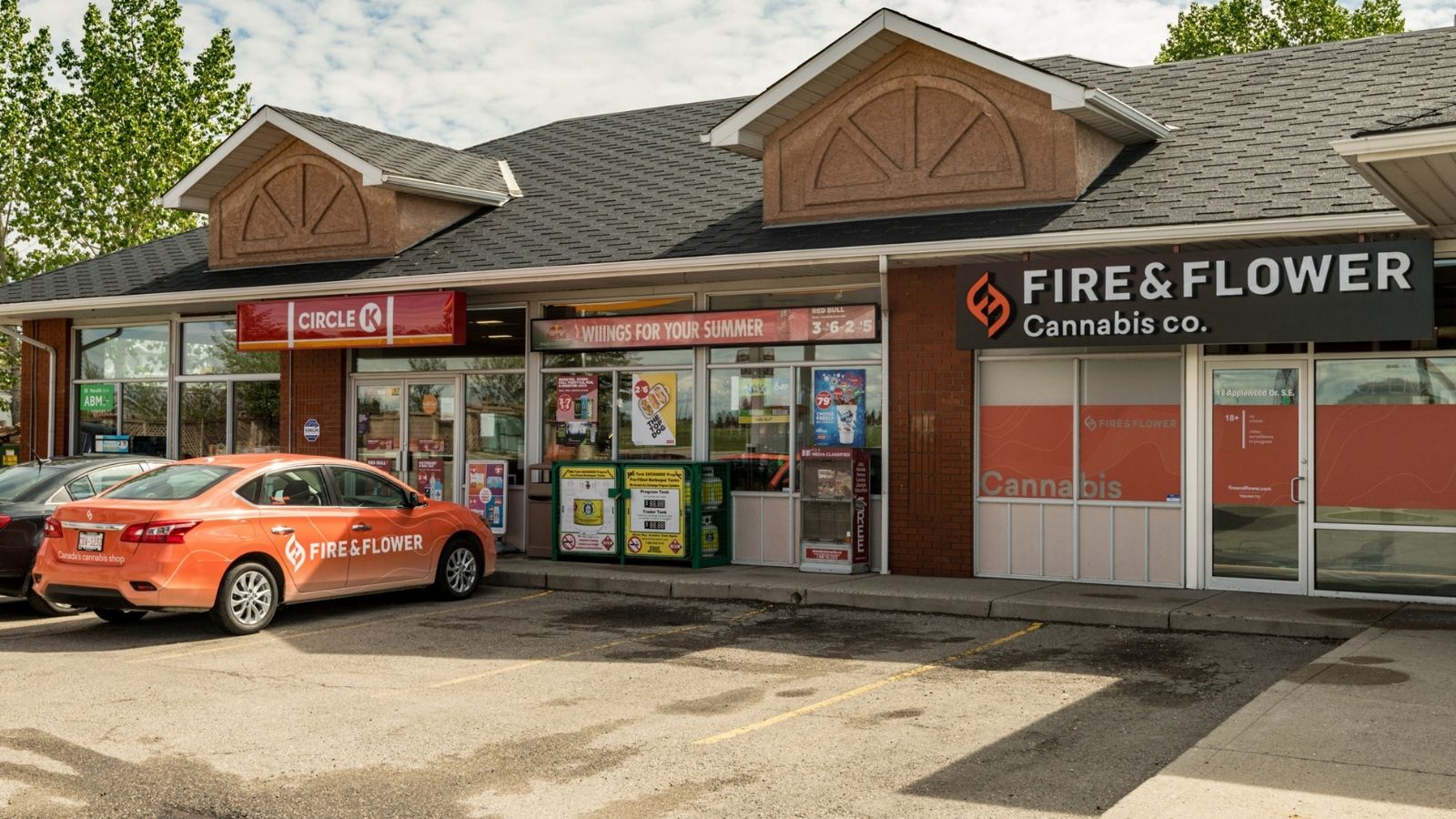 Fire & Flower to Buy Pineapple Express
Fire & Flower announced its pending acquisition of Pineapple Express Delivery Inc., giving Fire & Flower Canada's first "complete cannabis consumer technology platform" that covers everything from brick-and-mortar retail stores to online sales and consumer data, and now same-day delivery services.
The Acquisition
Pineapple Express Delivery is the country's largest delivery and logistics company in the cannabis industry, having completed over 40,000 deliveries per month to customers across Canada and reported annual revenue of around $10 million for the 12 months ending October 31, 2021. Fire & Flower made the acquisition by assuming and repaying around $5.3 million in debt owed by Pineapple Express, as well as issuing 1.12 million common shares of Fire & Flower, and will be completed by way of three-cornered amalgamation with a newly incorporated subsidiary of Hifyre. It's expected to close in early 2022.

Complete Cannabis Consumer Technology Platform
With this acquisition, Fire & Flower completes the set, so to speak, turning the company into what they call a complete cannabis consumer technology platform. "The Acquisition of Pineapple Express will complete our proprietary technology stack and allow us to deliver a seamless customer experience from online customer acquisition and discovery at our top-of-funnel sites such as PotGuide.com and Wikileaf.com, through a personalized online or in-store shopping experience powered by Hifyre and our Spark Perks™ program and now culminating in best-in-class fulfillment service right to our customers' doors through Pineapple Express," said Fire & Flower CEO Trevor Fencott.
Not only is the acquisition good for the company, but for consumers and the industry as a whole, as well. "Cannabis customers shopping in the illegal market are accustomed to purchasing products online which are delivered directly to their door, often in the same day," he goes on to say. "The Acquisition of Pineapple Express will provide a clear value proposition to cannabis customers who are shopping in the legal market and offer a better solution and experience for those still purchasing from the illegal market."
Through creating this proprietary technology stack, Fire & Flower is making sure the company has control of all aspects of its business, as well as a share of the profits. Not only will the convenience of same-day delivery hopefully bring more customers to the legal market and Fire & Flower's storefront, but Fire & Flower's additional online properties PotGuide.com and WikiLeaf.com educate and bring in customers while collecting their data at the same time.
Tags:

cannabis delivery

(23)

, cannabis technology

(6)

, data collection

(2)

, delivery

(3)

, e-commerce

(16)

, Fire & Flower

(49)

, Fire and Flower

(12)

, online sales

(15)

, Pineapple Express Delivery

(2)

, proprietary services

(2)

, same-day delivery

(2)

, Trevor Fencott

(15)