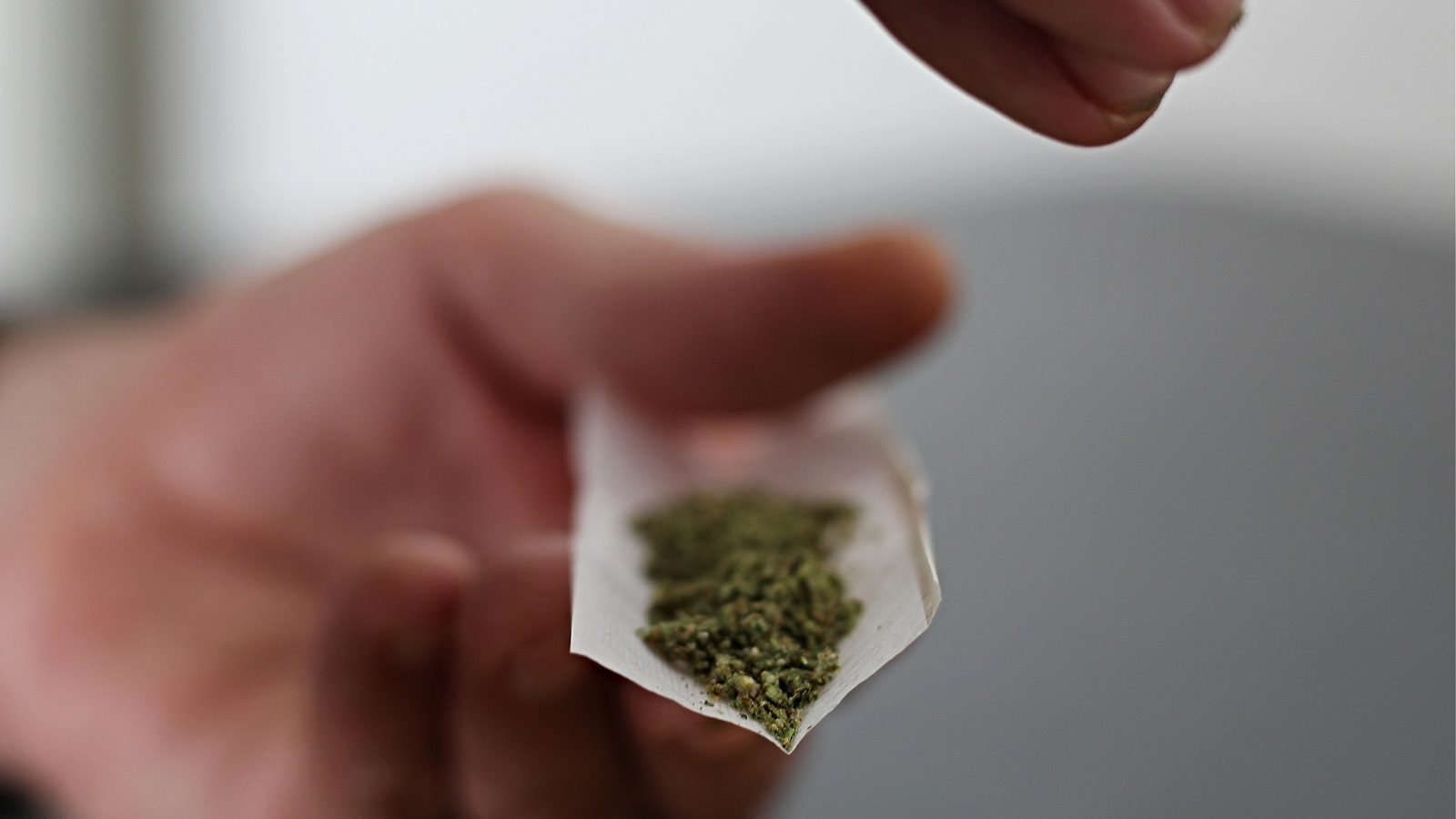 How Much Has Cannabis Use Changed?
After a nearly three-year study, Statistics Canada has released its findings on how cannabis use has changed in Canada since legalization. According to data compiled from the National Cannabis Surveys, by the end of last year, almost 6.2 million Canadians over the age of 15 had consumed cannabis within the past three months—that's around 20% of us.
This huge jump from pre-legalization (14%) and even just post-legalization (17.5%) could have a few instigators including more access points, higher social acceptance of cannabis, and different types of products to choose from, but the data also reveals a few factors that may not have been considered.

More Women Using Cannabis
For the first time, just as many women are using cannabis as men. Statistics Canada data says that in 2020, one in five women (18.4%) reported having used cannabis in the past three months, around the same rate as men (21.1%). In 2019, the split was more pronounced, with 14.7% of women reporting cannabis use compared to 22.3% of men. On top of that, during the fourth quarter of 2020, 7.4% of women reported using cannabis nearly every day, compared to 8% of men. The previous year, during the first quarter of 2019, only 4.5% of women said the same, compared to 7.6% of men.
"The elimination of the gender gap in overall use as well as [daily or almost daily] use is almost without precedent," the report reads. "It seems to be the result not of reduced use among males, but rather of increased use by females, and this has perhaps been facilitated by the introduction of a wider variety of cannabis products that appeal to women."
Indeed, women seem to be more attracted to "non-combustible" cannabis. In the 2020 National Cannabis Survey, edible consumption increased from 28% to 42.5% in women between 2019 and 2020, and flower consumption dropped from 73.5% to 63.3% during the same time.
Older Generations Trying Cannabis
As usual, it's the 18-to-24-year-olds who are leading the pack when it comes to prevalence of consumption. By the end of last year, 35.6% reported having consumed cannabis in the past three months, which is about the same as previous years, however, the 25-to-44-year-olds are catching up quickly. In 2020, 30.5% of this age group reported having used cannabis recently, compared to only 24.2% in 2019.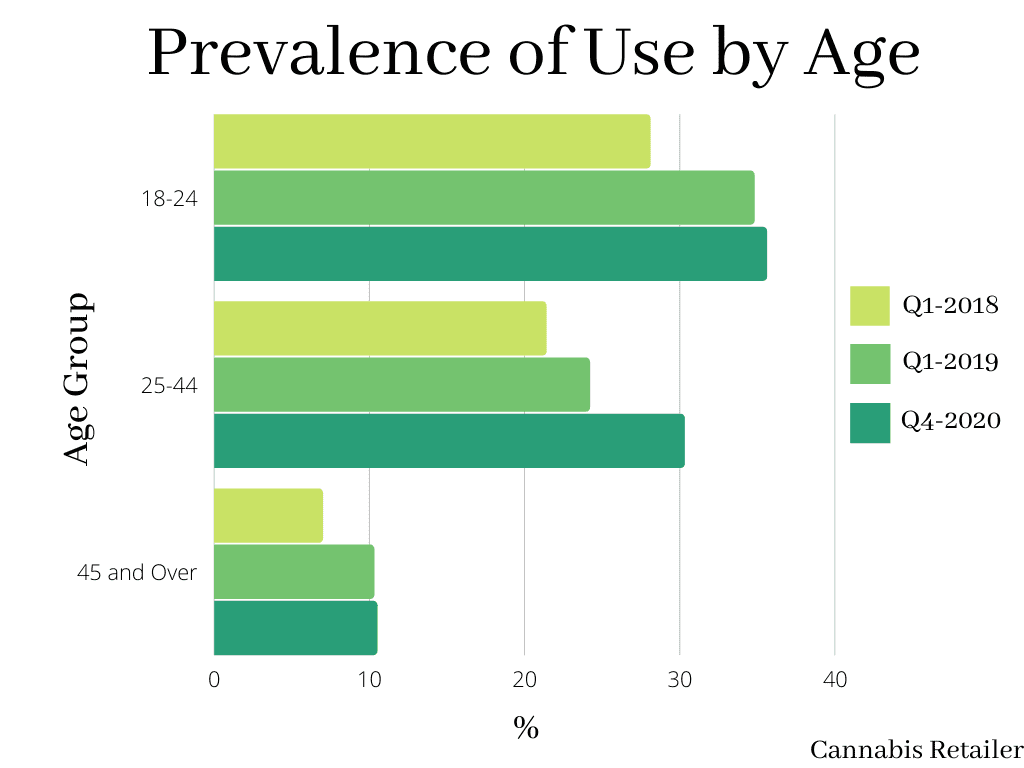 While cannabis use in those over 45 increased from around 7% to over 10% between 2018 and 2019, it seems to have levelled off at 10.5% in 2020.
When it comes to frequency of use, around 7.9% of Canadians say that they consume some form of cannabis every day, up nearly 2 points from the year before. When broken down into age groups, again, those in their early 20s tend to use the most cannabis, with 16.3% of 18-to-24-year-olds using cannabis daily, compared to 10.8% of those between 25 and 44, and 3.8% of users 45 and older.
While 2020 may have felt like the longest year of our lives, it's important to note that cannabis is still very much a fledgling industry. If we see this much change in the first two years, what more could be coming around the bend?
Tags:

cannabis trends

(27)

, cannabis use

(5)

, cannabis users

(3)

, National Cannabis Survey

(3)

, Statistics Canada

(50)