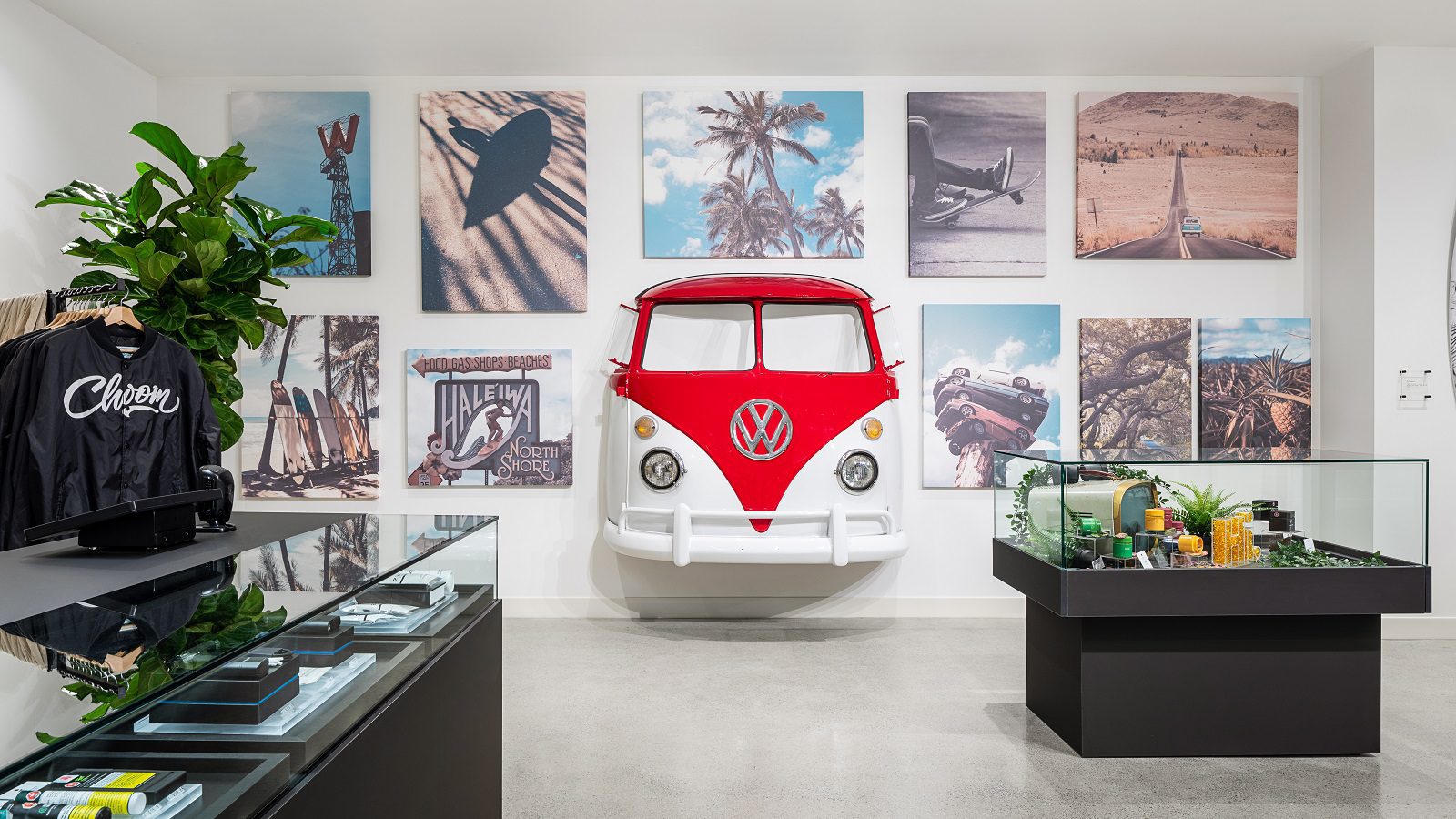 How to Maximize Store Revenue
While many cannabis retailers are in the industry driven by a passion for their products and the cannabis community, the bottom line is that stores need healthy revenue to run. Here are some easy ways to maximize your store revenue by creating loyal customers, offering premium products, and showcasing your unique personality through branding.
Picking Premium Products
Choosing craft cannabis and concentrates can help you to appeal to the connoisseur market, which is a segment that traditionally is more willing to spend on quality products. By providing a wide range of more artisan flower and concentrates, you can build up a reputation for having premium products. Partner with LPs to stage events, information sessions, and create attractive displays to help showcase these products in-store.

Take a Look at Your Technology
Giving your technology an overhaul can help to make the customer experience more pleasant and encourage purchasing. Make checkout as easy as possible with mobile or tablet menus that can be used for ordering. Use automated inventory systems to keep on top of stock and make sure you always have high-demand products, and utilize POS data to schedule staff to ensure you have more hands on deck during busy periods, so you don't lose out on sales.
Cross-selling accessories and cannabis products is a key part of education
Keep Customers Engaged
Showing appreciation for your existing customers can also help to maximize revenue, since rather than attracting new customers, you're able to capitalize on existing loyalty. Well-educated and trained staff can help to spread this appreciation via personalized service and customized recommendations that help cement excellent customer service as part of your brand.
Cross-Sell Accessories and Upsell Products
Choose a team that is able to upsell products in a friendly and organic manner, focusing first and foremost on customer satisfaction. Heavy-handed sales tactics are likely to be off-putting, especially for canna-curious new customers, whereas an educational approach can help to peel away any barriers to purchasing such as stigma, intimidation, lack of product knowledge, etc.
Cross-selling accessories and cannabis products is a key part of education, again using product information to help customers choose all the products they need to enjoy the experience. Compelling curated displays can also serve this purpose. "Sometimes a display really is just to create a climate that feels good," says Andrea Dobbs, Co-Founder of the Village Bloomery. "But generally speaking, if you can create a display that is eye-catching and informative enough to have a customer ask about it, then often the person will either purchase it on the spot or come back for it. If you design your shop with a specific aesthetic and you stick to that aesthetic you will attract people who share that aesthetic. People enjoy cannabis and part of that enjoyment is having the right tools to make their experience feel the way they want it to feel. It comes down to understanding your people."
Brand the Experience
Choom Cannabis Co. uses marketing as a service model, helping to increase customer engagement and brand loyalty, and translate this into sales. "At Choom, strong brand equity is a pillar of our company," says Danielle Hinan, VP Marketing at Choom Cannabis Co." Through each touch point of our omni-channel marketing strategy, our clients are able to succinctly see and feel the brand; whether it be our brand storytelling, directional signage, or digital touchpoints throughout our locations (tablets, menu boards, and POS systems). We have found that our clients are willing to pay for that experience, allowing for increased retention. Each time you enter a Choom location, our top-tier Educators know your name, your purchase history, and as a result are able to make educated recommendations that our clients truly appreciate, creating customer loyalty."
"Each season we establish themes with a red connecting thread
Tell a Story With Your Signage
Store displays are often approached with the intention of a hard sell of products, but using your signage to tell a story and curating collections with the customer in mind can help to create a comfortable environment that may lead to more sales. At Vancouver's Village Bloomery, Director of Offerings, Unity Whittaker, focuses on telling their brand story in a very visual way.
"We love being creative with telling stories about the products we carry," says Whittaker. "Each season we establish themes with a red connecting thread; we make our purchasing, merchandising, education, and marketing decisions based on this. By eliminating LP branding, large digital menu screens, flyer information cards, visual display of containers, and table-top smell jars we've opened up a lot of space. This extra space allows us to focus on our own brand story through the merchandising of beautiful, fun, and interesting items. People enjoy being in our space, engaging with our Bloom Tenders and looking around. By extending their visit, they notice more products, which will lead to dialogue and engagement with us. We extend the customer experience beyond a simple transaction to one of joy."
Boost Your Online Presence
Online marketing can often be your best bet at increasing revenue in-store and maximizing your profits by keeping existing customers engaged and updated and attracting new people into your store. "Email newsletters and drip campaigns help cannabis retailers nurture a loyalty program by regularly keeping in touch with their customers," says Vee Popat, Founder of ColaDigital.ca, which provides data-driven digital marketing for the cannabis industry. "It's a super easy and effective way to keep your customers engaged with your brand, culture, and product lines.
"Email marketing is another form of retargeting/remarketing to everyone who's purchased from you in the past and encourage click-through to your website, which increases website traffic and user engagement. It's easier to upsell an existing customer using email marketing than it is to try to convert a new customer who may not trust you, yet."
Whether you're looking at boosting your presence online or refining your brand in-store, these simple steps can help you to maximize your store revenue in 2021.
Tags:

brand engagement

(1)

, Choom Cannabis

(3)

, cross-selling

(1)

, Danielle Hinan

(2)

, product selection

(1)

, Unity Whittaker

(1)

, Village Bloomery

(6)