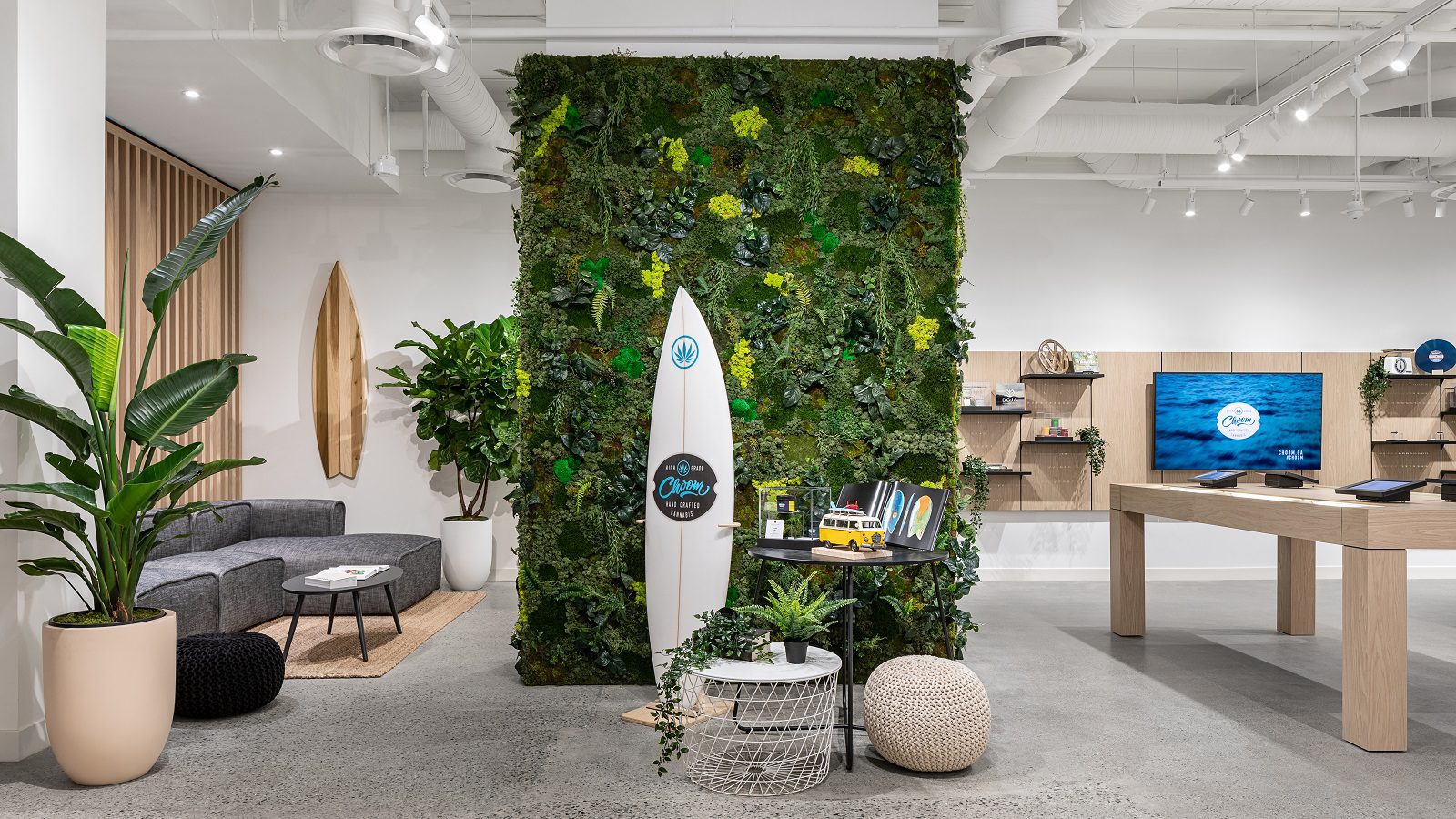 Insights into Cannabis Marketing
Expert Q&A with Danielle Hinan, ADCANN's Marketer of the Year
After a cursory glance over your province's cannabis marketing and advertising regulations, it may seem scary to wade into the waters of marketing your cannabis business. Thankfully, Choom's VP Marketing and ADCANN 2020 Marketer of the Year, Danielle Hinan, allowed us to pick her brain on the subject and she claims it's not so scary after all.
Cannabis Retailer: Tell us a bit about your background. Why did you get into cannabis marketing?
Danielle Hinan: I am a Masters and MBA Graduate with 14+ years of marketing experience with luxury brands such as Sweaty Betty, Lolë, RYU, and Monocle Magazine. I have been focused on facilitating strategic brand and retail expansion that drives long-term business growth. I am effective at leading and motivating teams with experience in managing complex organizations in start-up, growth, and matrix structures.
I am driven by a passion and empathy for people, creative, and consumer knowledge. I've executed a proven track record in improving business, partnerships, [and] creative with a passion for mission-based brands.
I made the move to the cannabis industry a year ago. I was approached by my now CEO, Corey Gillon, about taking the role of VP Marketing. Choom was looking for innovators with extensive retail experience to bring a fresh perspective to the space. For me it was the right time to move away from the apparel industry, to begin a new challenge, as I had been there for 14+ years. It has been an opportunity to take what I have learned, both through my education and experience, and help shape a newly formed industry through my marketing efforts. It has been humbling to be surrounded by such an inspirational group at Choom, we are both learning from and teaching one another every day. I couldn't be more happy with the move!
CR: How is cannabis marketing different from traditional industries?
DH: There is a misconception that because we are in a heavily regulated industry, that we somehow have to re-invent the wheel on marketing. I have found that it is quite the opposite—the challenges that the industry's regulations pose have forced Choom to innovate through its marketing. We have been forced to be better, it's forced us to have best-in-class customer service and brand experience. Marketing is more than a communication tool for Choom, it is a service model.
CR: How is Choom utilizing this to drive sales and differentiate the brand?
DH: We are engaging an omni-channel strategy where we are tech-enabled and digitally powered for scale, which is being furthered through our recent acquisition of a digital agency that is currently re-platforming choom.ca. We start with strong, succinct branding in-store, which we then interpret and translate online. We are premium, purposeful storytellers, who seek to drive deeper connections to our brand, moving our customers from being aware of Choom to being engaged, repeat customers, ensuring that our brand storytelling is consistent, both in-store and online.
CR: What has been your biggest "lightbulb moment" or hard lesson that you've learned so far?
DH: That the fundamentals of cannabis marketing are no different than that of other industries, it's how you decide to innovate, using them as your baseline that sets you apart.
CR: What advice do you have for fledgling cannabis marketers or independent businesses doing their own marketing?
DH: Don't be afraid of the unknown and evolving regulations of the marketing space within cannabis. This is probably the most exciting part of the industry; we are shaping it through our innovation. Marketing should be a series of tests, and if it fails you fail forward, bettering yourself for the next test.
Tags:

Cannabis Marketing

(38)

, Cannabis Regulations

(77)

, Cannabis Retail

(331)

, Choom

(8)

, Danielle Hinan

(2)