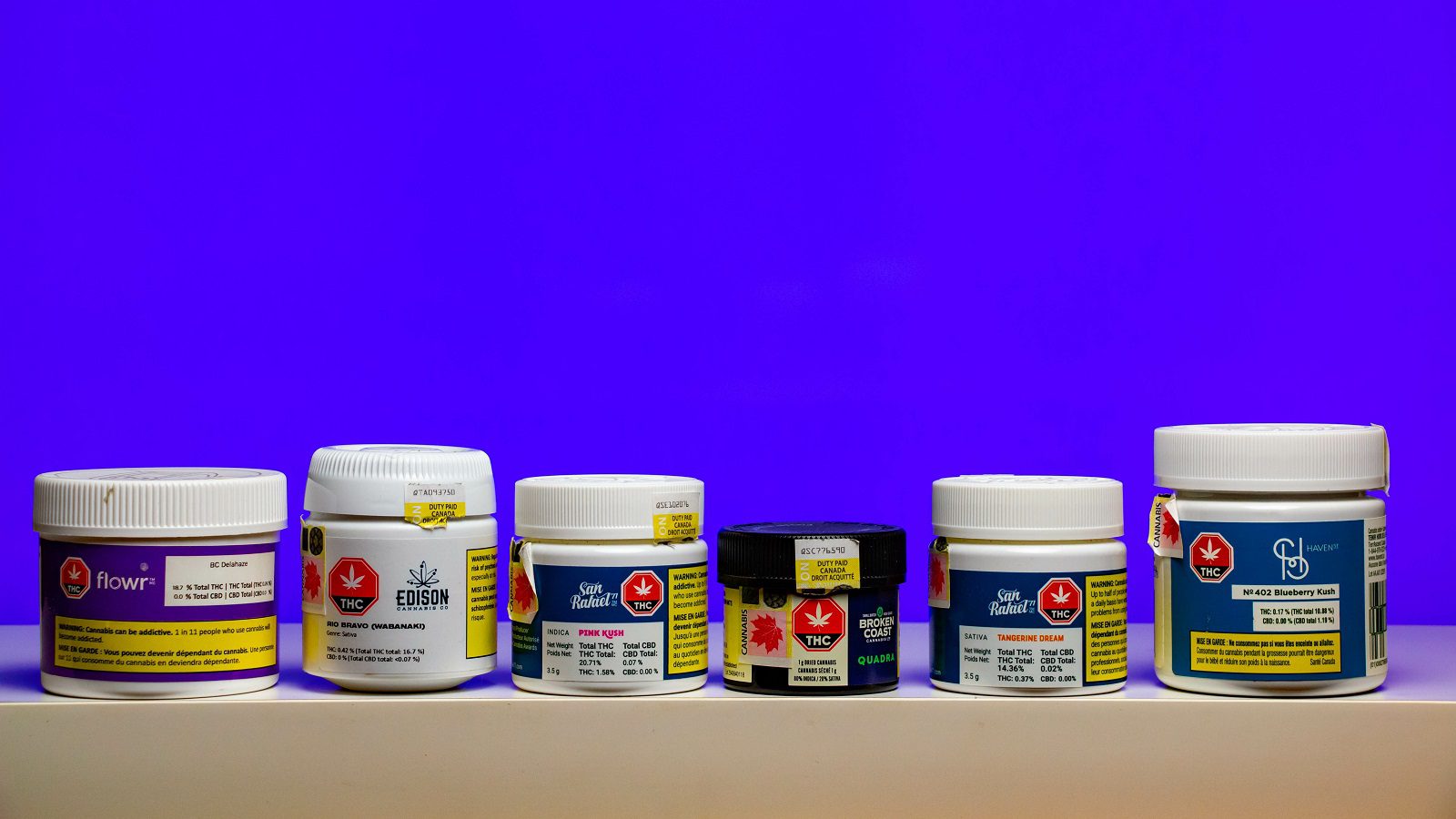 Label Warnings Increase Perception of Risk
Brand imagery tends to make cannabis products more appealing to consumers, while Canadian-style warning labels increase the perception of risk, according to researchers at the University of Waterloo.
Packaging is an important form of promotion and Canada has established several regulatory precedents in the area of cannabis packaging in legal markets, says Dr. David Hammond, University Research Chair at Waterloo's School of Public Health & Health Systems.

A new study involving more than 45,000 participants examined the impact of different approaches to packaging, in terms of health warnings and the amount of brand imagery, on consumer perceptions.
Products with health warnings were rated significantly less appealing and more harmful than those with no warning, the study found. And Canadian-style warnings, with black lettering against a yellow background and a rotating series of health warnings, were much more effective than the type of warning labels adopted by some US states.
Respondents in the study were also able to recall more of the health warning messages on Canadian-style packages than other packaging designs. The Canadian-style packages in the study included warnings about driving while using cannabis, using cannabis while pregnant or breastfeeding, and using cannabis in adolescence.
The researchers examined four branding paradigms, from full brand imagery to plain packaging, and the presence and design of warning labels.
Reducing the amount of brand imagery had a slight dampening effect on product appeal, while plain packaging with warning labels not only reduced product appeal, it increased the perception of risk.
In Canada, products that contain THC must carry Health Canada's warning symbol and one of eight health warning messages.
"The health warnings under the Cannabis Act appear to be more effective than less prominent warnings mandated in US states that have legalized non-medical cannabis," says Hammond.
"Less brand imagery increases perceptions of risk from products and appears to help consumers recall the warnings. In short, the more restrictive regulations in Canada appear to be having their intended effect in terms of consumer perceptions."
The study Influence of package colour, branding and health warnings on appeal and perceived harm of cannabis products among respondents in Canada and the US appears in the journal Preventative Medicine.
"If, as in Canada, governments seek to inform consumers of health risks, clear prominent warnings help to accomplish that goal," Hammond says. "Restrictions on brand imagery—the colours and logos used on packages—also helps to reduce appeal, particularly among young people."
Tags:

Canadian Cannabis

(87)

, cannabis knowledge

(3)

, cannabis product labels

(2)

, Cannabis Regulations

(88)

, David Hammond

(2)

, Health Canada

(57)

, University of Waterloo

(2)