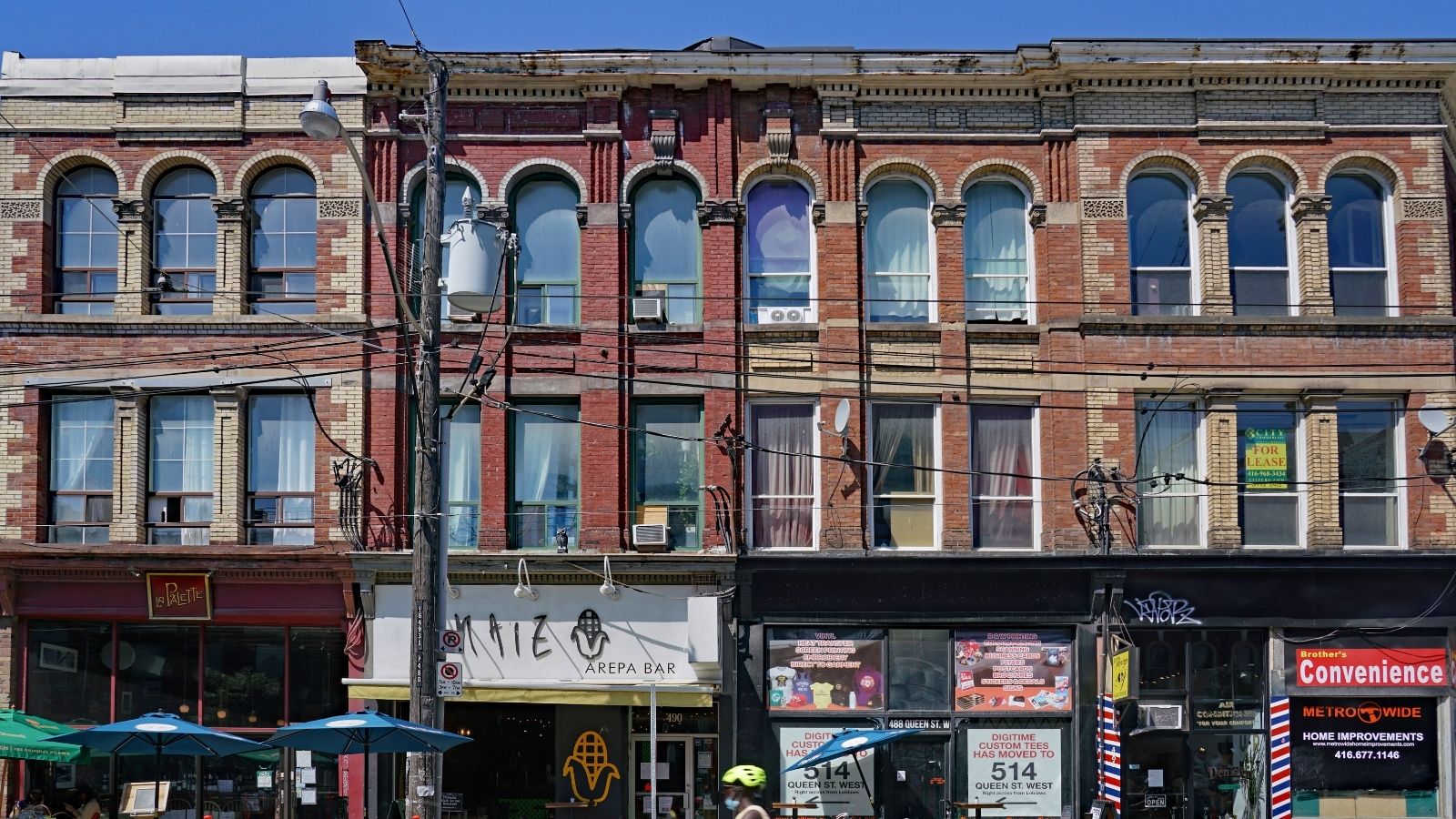 Moratorium for Toronto Cannabis Shops?
Two city councillors in Toronto are asking the city to request that the Ontario government not issue any new cannabis business licenses in Toronto for one year or until Bill 29, a private members bill that would give municipalities more say over the location of cannabis stores is passed.
One Year Moratorium
Councillor Kristyn Wong-Tam and Councillor Paula Fletcher tabled the motion for the moratorium and the request for the Council's support of Bill 29 at today's city council meeting in the hopes that they can stem the tide of retailers all opening in the same areas. They say that it's not the businesses themselves that they are opposed to, only the clustering and the lack of choice from the Alcohol and Gaming Commission of Ontario (AGCO) on the location, asking that cannabis retail licensees be treated similarly to liquor retail licensees.
Fletcher, who represents the Toronto-Danforth riding, told local news station CP24 that last year on Queen Street East, there were four applications between 698 Queen Street East and 800 Queen Street East, and all four are clustered near schools or community centres.
As of today, there are 205 licenses issued for stores in Toronto, with a further 95 in process, including the public notice period—20 of which are located on Queen Street East, and a further 35 on Queen Street West.
Creating Problems
This lack of care in placing cannabis stores is causing more problems than just forcing other cannabis stores out of business if the competition gets too steep.
"They're driving the rents up so high that many other businesses are having to leave because landlords aren't renewing the leases on long-time tenants, so if these cannabis shops fail then who's going to move in to pay the rent at that site?" Fletcher said in an interview with CP24. "It's kind of like the wild west."
Not only that, but prohibitions on product displays are another factor preventing dynamic, beautiful storefronts, which affects the vibrancy of the Queen Street East neighbourhood.
The Solution
Wong-Tam and Fletcher are hoping that Bill 29, which would afford municipalities more of a choice in where stores are located, will pass into legislation before the one-year is up. The bill has passed its first reading, however, it can be tough to pass a private member bill in a majority government, so legislators in support of the bill are still holding their collective breaths.
Bill 29, introduced by NDP MPP Marit Stiles, passed its first reading at the end of October, but still has several steps to go before it can be passed into law.
Whose responsibility is it to mandate the location of cannabis stores? Should the AGCO have more care in placing stores? How much say should municipalities have in zoning? Is it up to entrepreneurs to do their due diligence when applying for a store location? Ontario is becoming a fascinating case study on how much guidance a regulated market really needs.
Tags:

AGCO

(51)

, Alcohol and Gaming Commission of Ontario

(10)

, Bill 29

(1)

, Cannabis Regulations

(69)

, Cannabis Retail

(295)

, Government of Ontario

(3)

, Ontario

(23)

, ontario cannabis market

(6)

, ontario cannabis regulations

(3)

, Ontario Cannabis Retail

(17)

, Ontario Cannabis stores

(9)

, Ontario municipalities

(1)

, over saturation

(1)

, Toronto cannabis retail

(1)

, Toronto cannabis stores

(4)