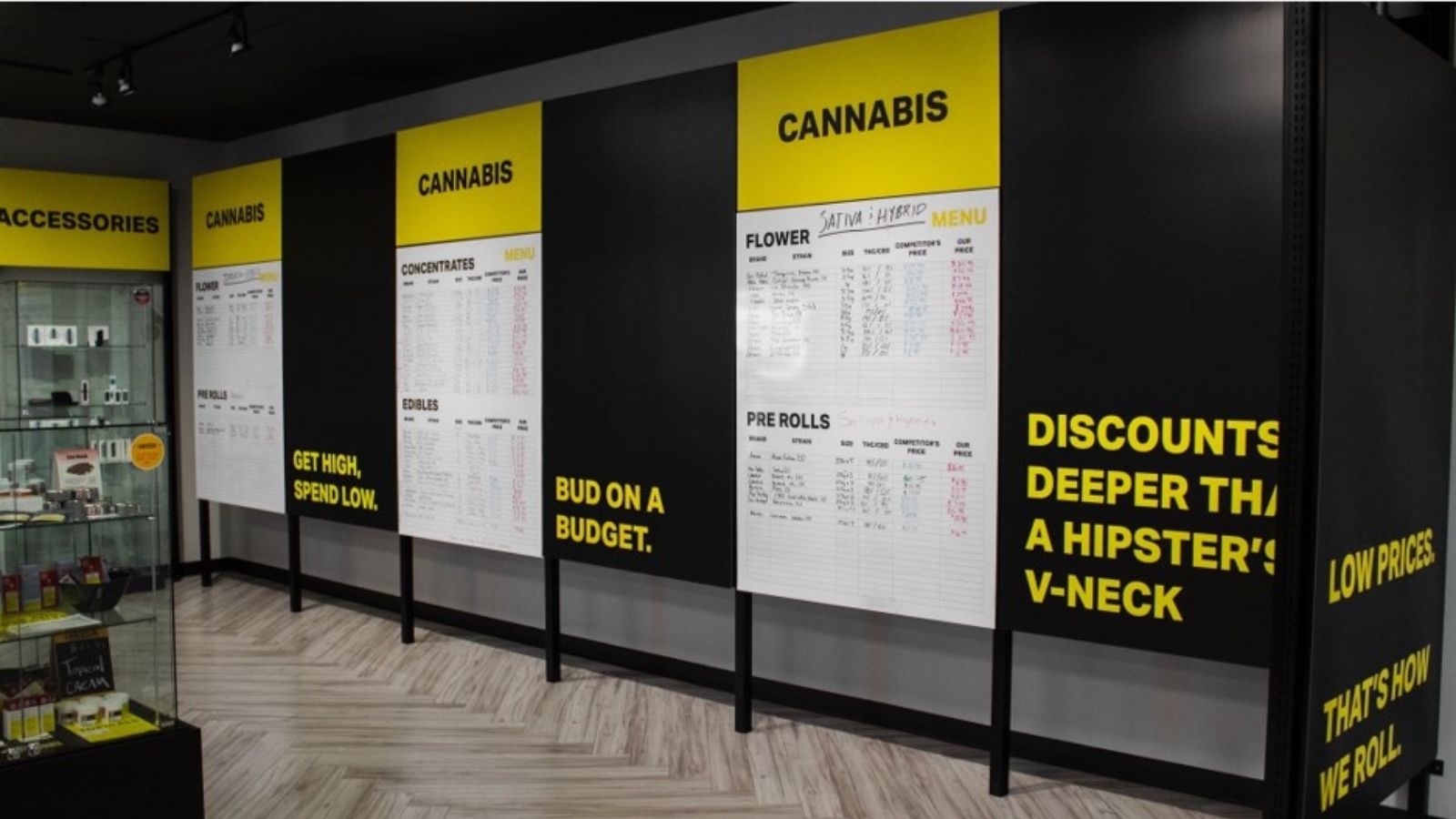 Nova 'Aggressively Expanding'
During Q3 2021 Nova Cannabis added stores to its retail footprint at a rate of one per week, on average, according to CEO Darren Karasiuk, and the brand has no plans to stop there.
"Since our last quarterly report, we have been aggressively expanding our footprint adding stores at an average pace of one per week and now have 71 stores opened across Alberta and Ontario," said Karasiuk in a press release. "The rate of our sales growth shows that our Value Buds format is resonating with consumers and capturing market share, and our operating performance in the third quarter demonstrates the Company's progress toward its scaled financial model."

Aggressively Expanding
Since the previous quarter, sales increased 30.2% to $38.7 million, garnering a gross profit of $6.5 million, 26% more than Q2 2021. This steady quarter-over-quarter growth resulted in a 141.9% increase in total sales over the same time last year. Operating profits and cash flow are working efficiently through cutting costs, adding to the brand's profits.
Within Q3 2021, Nova Cannabis opened 11 new Value Buds stores, expanding its portfolio with six more stores in Ontario and five in Alberta, bringing its total number of operational stores up to 71 across Ontario, Saskatchewan, and Alberta. Out of those 71, only 3 will remain under the Nova Cannabis banner, while the rest are being rebranded as Value Buds.
According to the press release, each Value Buds store generates, on average, $3 million in annual run-rate sales, so Nova is confident that it is on track to reach its goal of 200 stores by the end of 2023.
Value brands like Value Buds, Cannabis Chop Club, and Canna Cabana's discount club membership concept seem to be sweeping the nation. Will mom-and-pop retailers end up getting swept under the rug? How can we foster an industry where both can thrive?
Tags:

Alberta

(15)

, Darren Karasiuk

(2)

, financial results

(6)

, Nova Cannabis

(13)

, Ontario

(27)

, value brands

(4)

, Value Buds

(14)