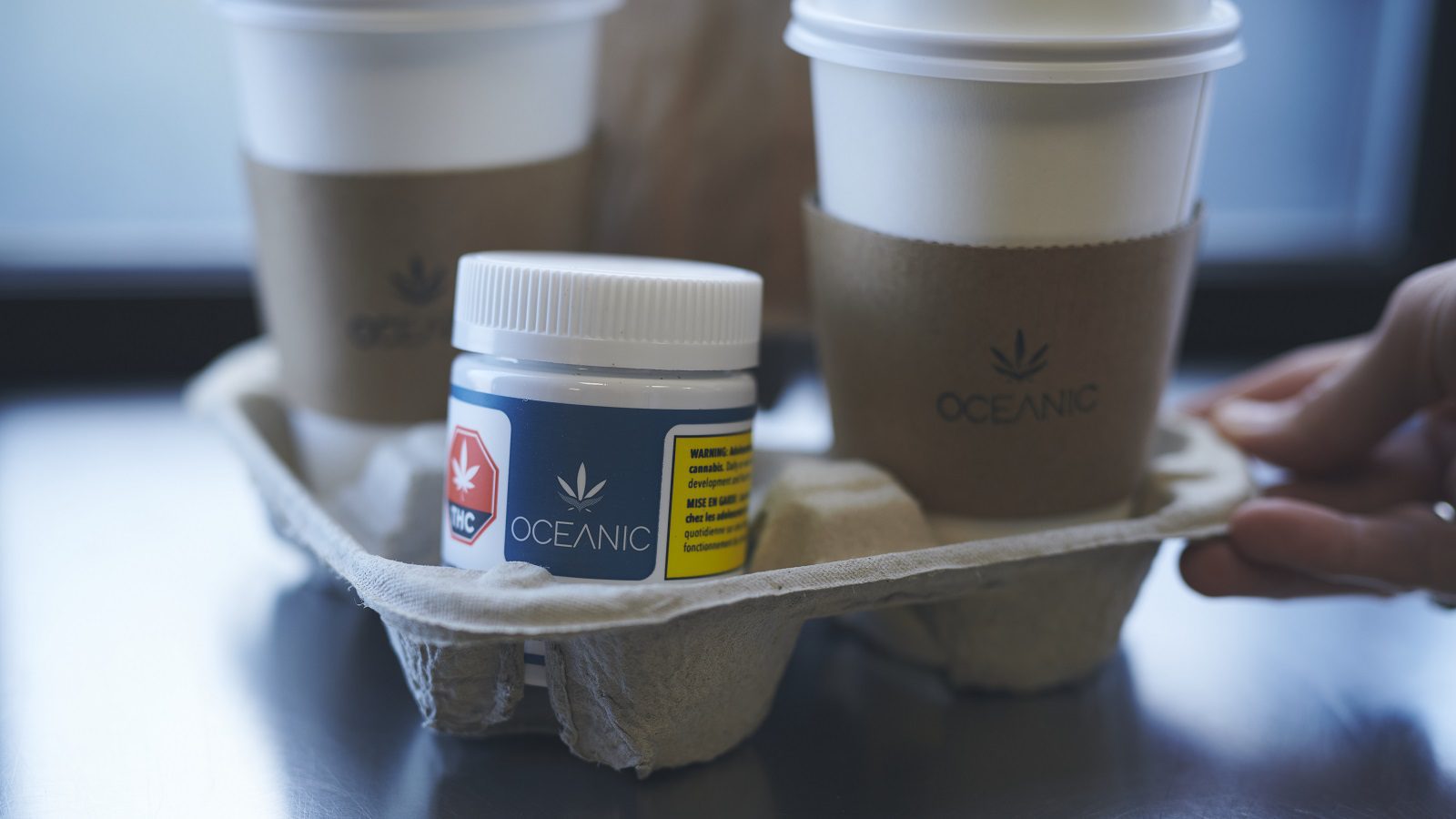 Oceanic Releaf in Newfoundland
As the only cannabis retailer on the Burin Peninsula in Newfoundland, and one of only 30 in the province, Oceanic Releaf has some pretty big shoes to fill serving the 20,000 or so islanders in the area. President and CEO Taylor Giovannini is happy to take up the cause, though.
"I'm shaking things up over here and teaching people in a way that they never thought they could be taught about cannabis," she says. "I don't look like a typical cannabis user, so I find that people actually listen to me."
To Giovannini, education is the most important part of her job as a cannabis retailer and, in part, inspired the vision for Oceanic Releaf's café-style atmosphere, complete with coffee and a drive-thru.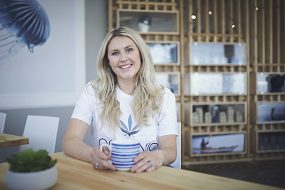 "I always wanted to marry cannabis and coffee because if I can get a butt in a seat, I can educate them," she laughs. "I believe that 95% of consumers are new consumers, so I come at it from a new consumer perspective. I was a new consumer and I didn't want to ask all the questions I thought were silly, like how to consume, or what I should be consuming, so education is key."
Canada's Only Drive-Thru Cannabis Store
Since opening in December, Oceanic Releaf has continued to grow. Aside from being the only store in the area, customers choose Giovannini's store because it provides them with a safe and discreet way to access cannabis with its drive-thru option.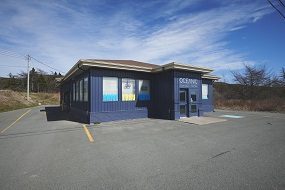 "Knowing there is still a stigma around cannabis, I wanted to, as much as I could, make the store beautiful, approachable, and not your typical cannabis store, but there will still be people that are scared to come in," she acknowledges. "I wanted an option for them to have safe access to cannabis."
As a mother as well, Giovannini wanted to provide a way for busy moms to be able to purchase their cannabis while remaining compliant with regulations, since children aren't allowed in cannabis stores the way they are in liquor stores, at least in Newfoundland.
Like most other retailers, Oceanic Releaf offers click-and-collect type services as well as in-store shopping, but the drive-thru takes this aspect to the next level. To keep the cannabis away from little eyes, the menu is hidden behind an age-gated QR code in the drive-thru so that customers can purchase or pick up their order discreetly, and buy a coffee brewed from ethically sourced, locally roasted beans while they're at it.
Newfoundland Proud
Taking the limits and running with them was a bit easier for Giovannini because of the strong relationship she has been able to cultivate with the provincial regulator. As a producer first, then a retailer, licensing took quite a while, but only because they were working out a deal that included a 20-year supply agreement to sell to all 30 stores in the province and licenses for two retail stores.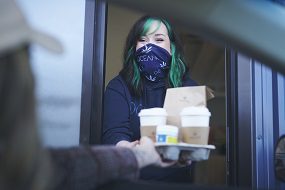 The journey started with an abandoned but state-of-the-art secondary fish processing plant that took Giovannini's husband Colin Escott and his team over three years to retrofit into a cannabis production facility, and now 15,000 sq. ft. of the 65,000 square foot building are operational. On top of that, Oceanic Releaf's retail footprint could be expanding in the coming year. Giovannini has her eye on a location in St. John's, of course, but also in more rural locales.
"The goal is to be Newfoundland's brand. I'm from rural Newfoundland, and half the population is rural, so I wanted to focus on us—the other us," she says. "I truly believe in supporting local and working together. Being on an island we need to be self-sufficient, with cannabis as well."
Oceanic Releaf's flagship store in Burin was designed by local craftspeople to reflect its home, with custom woodwork, marble, and calming blues and whites. Even the brand's logo, a softer version of a cannabis leaf, incorporates a whale's tail into the design to symbolize its coastal roots.
According to Giovannini, more people are coming in looking for wellness products, particularly the province's ageing population. These new consumers may have questions but feel too scared to ask them, which is why Giovannini focuses on education and even offers 'Cannabis 101' classes. Through carefully curating only the best products, always being open to answer questions, and designing a visually appealing, yet comfortable space, customers can relax and enjoy the experience knowing they are in safe hands.
"Our model is to create a space where it's not just cannabis, it's a community, where people can recognize that cannabis is safe and that this is a safe space to learn about the magic of cannabis."
Photos by Chris Crockwell
Tags:

Burin Peninsula

(1)

, cannabis retailer

(75)

, Newfoundland cannabis store

(1)

, Oceanic Releaf

(3)

, Taylor Giovannini

(3)