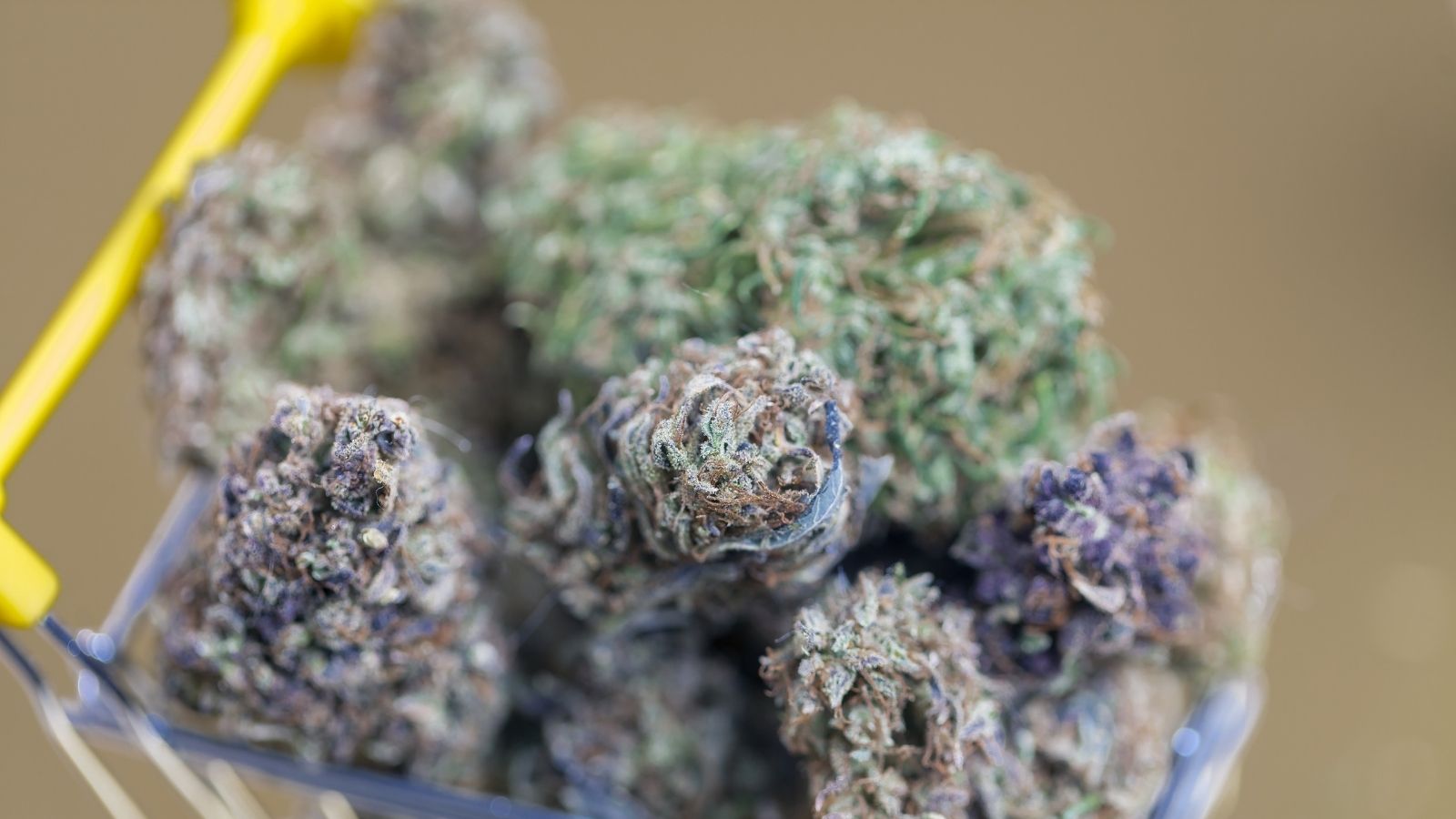 Ontario Surpasses $120M in Sales
As non-essential retail was opened back up with the easing of public health restrictions in June, overall retail sales increased 4.2% to $56.2 billion, while cannabis sales held fairly steady, only growing 1.72% from $313.2 million to $318.6 million, accounting for around 0.05% of the total.
Atlantic Canada
While these numbers will likely change as late reports filter in, in June just as many cities and provinces saw decreases in sales as those that saw increases.

The province with the highest increase was Nova Scotia, seeing growth of 10.5%, starting at $7.4 million and surpassing $8.1 million by the end of June. Nova Scotia Liquor Corporation (NSLC) has been rolling out more stores across the province with the hopes of adding a total of 14 by the end of the year.
Surrounding Atlantic provinces like Newfoundland and Labrador and New Brunswick each saw modest growth of just over 3% but still, growth is being recorded month over month.
Ontario and Quebec
Sales in Quebec and its cities have stayed nearly as steady as its store count. With only a few new stores opening in the province, the Société québécoise du cannabis (SQDC) seems to have found its sweet spot, bringing in between $48 million and $50 million every month so far, and June is no different. Quebec's 71 stores brought in $49.2 million in June, a less than 1% difference from the month before.
Ontario retailers, however, have been in for a wild ride. Between May 31 and June 30, over 200 Retail Store Authorizations (RSAs) were granted by the Alcohol and Gaming Commission of Ontario (AGCO) in the province, which saw an 8% increase in sales during that month, growing from $111.1 million in May to just over $120 million in June. Toronto, the city everyone seems to be keeping an eye on, had 27 new RSAs approved, bringing its store count up to 147 by the end of June. While its store count increased nearly 20% during the month, sales only grew 4.93%. Ottawa, however, saw sales grow 13.14% as 9 new RSAs were awarded in the city, bringing in just over $12 million—still way behind Toronto at $43.68 million.
The Prairies
As usual, Manitoba and Saskatchewan saw modest growth of 2.05% and 0.81% respectively. Alberta and British Columbia, unfortunately, experienced a downturn in retail sales during June. Overall, Alberta's sales dropped 4.41% in June, from $59.6 million to $57 million. Calgary, as well, saw a similar decline of 4.62%, with sales settling at $15.2 million. Its northern neighbour, Edmonton, managed to make some gains, though. Despite continuing to add stores, city-wide, sales in Edmonton totalled $19.7 million, a 2.4% increase.
British Columbia saw a similar decline with sales dropping 4.71% to $44.4 million from $46.6 million, but as more Vancouver municipalities allow cannabis retail, the city didn't see quite as dramatic a dip, only dropping 1.35% from $14.5 million to $14.3 million.
It will be fascinating to see how cannabis delivery will affect sales in BC.
Cannabis Retail Sales – June 2021 – By Province and City (x1000)
Canada – $318,666
Newfoundland-Labrador – $4,899
Prince Edward Island – x
Nova Scotia – $8,190
New Brunswick – $6,572
Quebec – $49,216
–Montréal, Quebec – $24,831
–Quebec, Quebec – $5,856
–Gatineau, Quebec – $1,458
Ontario – $120,081
–Toronto, Ontario – $43,681
–Ottawa, Ontario – $12,080
Manitoba – $12,143
–Winnipeg, Manitoba – $8,532
Saskatchewan – $12,971
Alberta – $57,058
–Calgary, Alberta – $15,209
–Edmonton, Alberta – $19,760
British Columbia – $44,455
–Vancouver, BC – $14,355
Yukon – x
Northwest Territories – x
Nunavut – x
Tags:

AGCO

(55)

, AGLC

(33)

, Alberta cannabis

(46)

, British Columbia cannabis

(36)

, Canada Cannabis

(130)

, Cannabis Industry

(168)

, Cannabis Retail

(360)

, cannabis retail sales

(31)

, recreational cannabis

(44)

, retail cannabis

(43)

, Statistics Canada

(50)