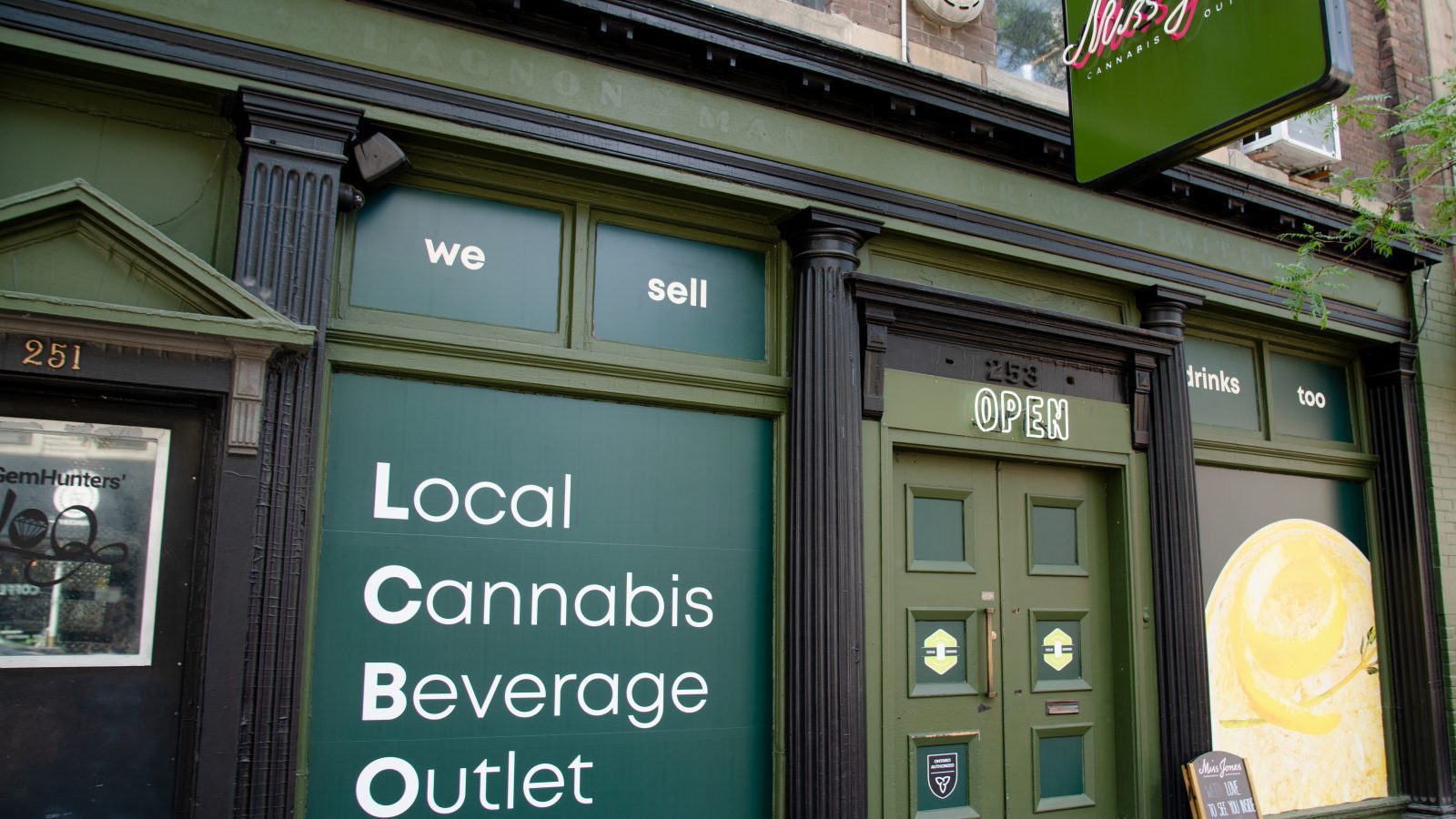 Promote Cannabis Drinks This Summer
Truss Beverage Co., a Canadian cannabis-infused beverage producer, launched a campaign to help support cannabis shops and highlight the need for regulations to change. This morning, the campaign started with a two-day storefront takeover at Miss Jones Cannabis at Osgoode Outpost to remind Ontarians that the Liquor Control Board of Ontario isn't the only LCBO offering adult beverages this summer—so is your Local Cannabis Beverage Outlet.
Supporting Retailers
During lockdowns across the country, local retailers have been struggling. They may be an essential service, but small, independently-owned businesses are still suffering from staffing shortages and ever-evolving restrictions.
On top of that, many cannabis stores exist close to liquor stores, which could now be seen as a competitor in the adult beverage category. This campaign aims to let customers know that there is another option to beat the heat this summer.
"The Local Cannabis Beverage Outlet campaign encourages Canadians to reimagine their local cannabis retailer as another option for adult beverages—and the only place to find cannabis-infused beverages," said Lori Hatcher, Head of Marketing at Truss Beverage Co., "Ask questions, educate yourself and try something new."
Need for Regulations to Evolve
Aside from the struggles of introducing a brand new market, retailers also have to deal with regulations like confusing possession limits and prohibitions on marketing standing between them and effectively communicating with customers about cannabis-infused beverages. Part of the purpose of the Local Cannabis Beverage Outlet campaign is to draw attention to these issues.
"As we look ahead to the third anniversary of cannabis legalization in October, now is the time to reexamine the environment and ensure the right regulations are in place to allow the industry to thrive," said Scott Cooper, CEO of Truss Beverage Co. "Cannabis retailers create a safe space for Canadians to explore cannabis responsibly, playing a positive role in the community and contributing to the local economy. We believe there's an important discussion to be had to ensure they don't get left behind."
Encouraging Customers Back In-Store
Retailers are nothing if not passionate about cannabis and its associated products, so they want to encourage customers to come inside and check out the selection. While the campaign is focused in Ontario, retailers all over the country are putting up stickers and signage in their windows letting customers know: "Drinks sold here."
Hanif Harji, CEO of Miss Jones Cannabis, a cannabis retailer with nine stores across Ontario, says, "The in-store experience is a crucial part of the cannabis journey, particularly for those new to cannabis." Miss Jones Cannabis is where the first store takeover is happening. "Our budtenders can advise on formats, potencies, flavours, and most importantly, educate around how to consume safely."
Tags:

cannabis 2.0

(42)

, cannabis beverages

(15)

, Cannabis Marketing

(38)

, Cannabis Retail

(313)

, Lori Hatcher

(1)

, Miss Jones Cannabis

(1)

, Ontario Cannabis

(49)

, Scott Cooper

(1)

, Truss Beverage Co.

(3)