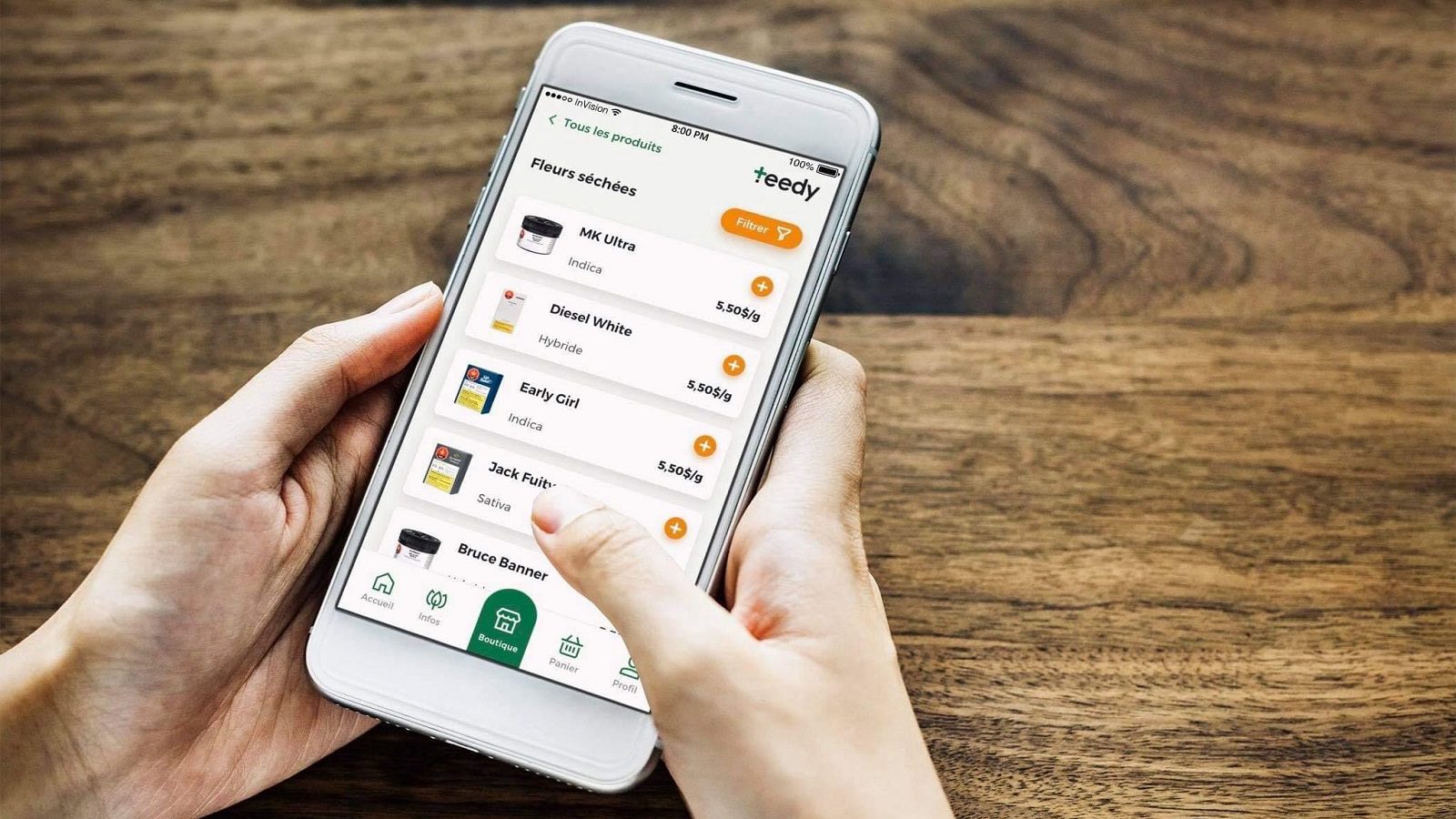 Quebec's First Medical Cannabis Reseller Opens
"Teedy is like a pharmacy dedicated to medical cannabis," says Rubens Sitruk, CEO of Teedy, Quebec's first online medical cannabis retailer.
Sitruk, a medical cannabis patient himself, wanted to create something to simplify the process and make access to medical cannabis easier. Teedy offers medical cannabis patients a more convenient, completely online experience, allowing them to obtain a prescription for free, shop with more options, and have their products delivered in less than an hour.

76% Shop the Recreational Market
According to new data from Health Canada, only one in four (24%) Canadian medical cannabis patients actually have a prescription or other documentation from a healthcare professional. When a patient receives a prescription, that person registers directly with one producer and purchases their medicinal cannabis from only that producer. On top of that, obtaining a cannabis prescription can be costly in time and money. These inconveniences could be why only 22% of patients are purchasing from licensed producers, while 67% purchase in legal storefronts or online, according to Health Canada.
"Medical cannabis consumers should have more options," says Sitruk.
First-of-its-kind License
Through Health Canada, Teedy obtained a type of license that would enable them to operate like a licensed producer and sell medical cannabis directly to the patient. Now, instead of registering with a licensed producer and only being able to buy products from that producer, patients can register with Teedy, and choose from a carefully curated selection of products from licensed producers large and small, national or local. Traditionally, micro-growers don't have the option to sell to patients, but Teedy can now sell their products as well.
Convenience and Variety are Key
"We give patients the possibility to get a free prescription online, and also information and advice from professionals," explains Sitruk. "Thanks to our unique model, we are able to offer the best products from the best producers on a single, simple and intuitive platform."
The convenience for patients continues with the company's promise of one-hour delivery in Montreal and the Greater Montreal Area, and one-day delivery within Quebec.
With more producers popping up, and more patients exploring medical cannabis, streamlining the process and offering more variety to patients is going to be paramount in keeping medical cannabis users in the medical cannabis market.
With a plant as versatile as cannabis, there are as many different reasons for taking it as there are patients. They deserve the same variety and convenience as the rest of us.
Tags:

cannabis delivery

(23)

, Cannabis Retail

(360)

, Health Canada

(57)

, medical cannabis

(12)

, medical cannabis retailer

(1)

, Quebec

(3)

, Teedy

(1)