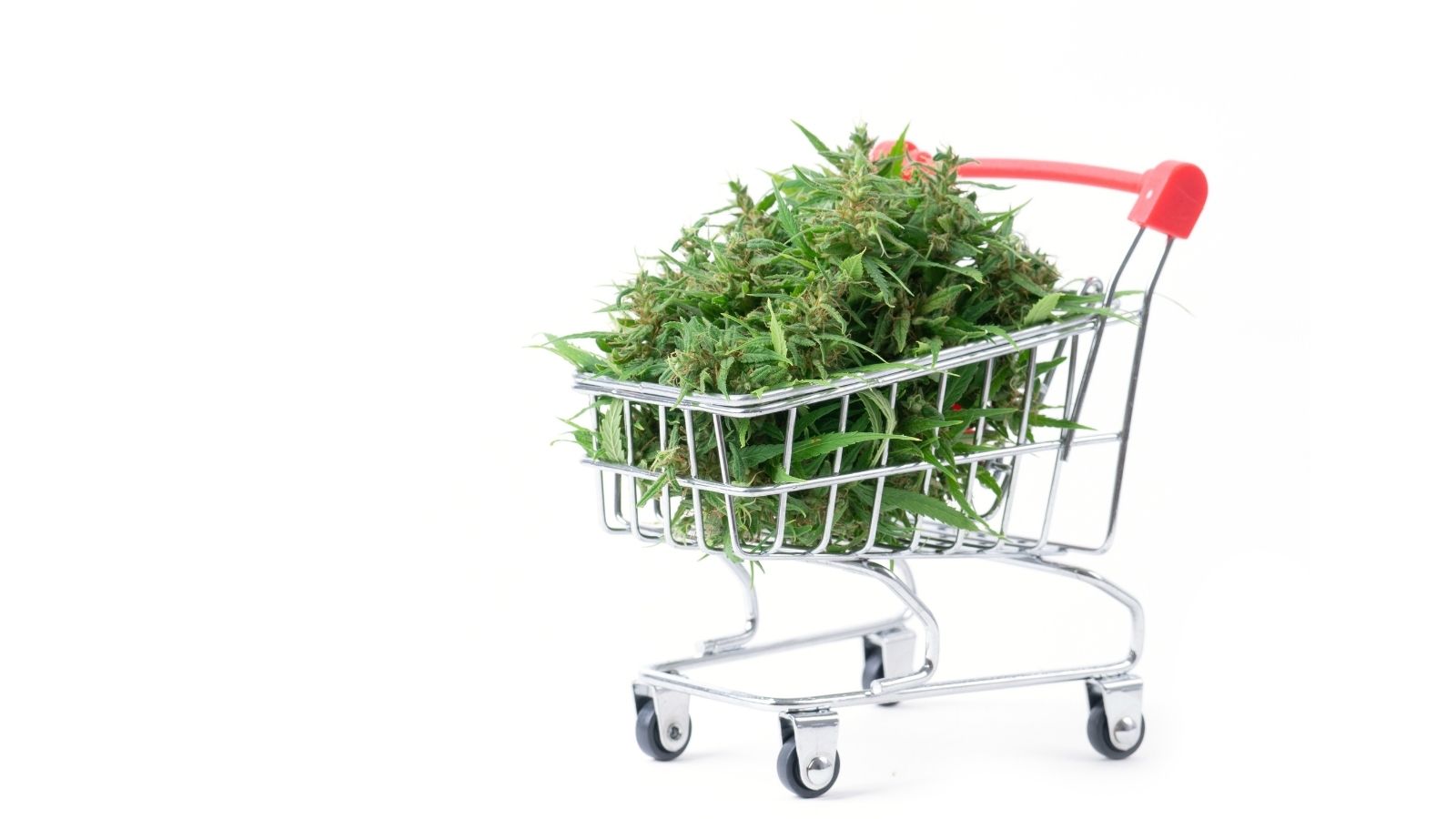 During October 2021, national retail sales of cannabis totalled $362.1 million, a 2.2% increase over September, with most provinces seeing similar rates of growth. While many provinces increased their store numbers, just as many saw higher than usual average sales per store as saw decreases.
Continuous Growth
The province with the largest increase during October was Newfoundland & Labrador. The Atlantic province saw a 7.6% increase, growing its sales from $5.3 million to $5.7 million. Its sales per store increased as well, from just over $160,000 to $174,121.21 for each of its 33 stores. New Brunswick, unfortunately, didn't fare as well, reporting a 2.8% drop in sales. The average sales per store dipped accordingly by around $10,000 but still ended up at $353,750.
Ontario added around 60 new stores during October, growing from 1152 to 1210 stores. Its sales grew by nearly 3% from $141.5 million to $145.7 million in the same time, driving down the provincial average sales per store down from $122,921.87 to $120,433.88. In Toronto, however, only four additional stores opened and retail sales and the average sales per store increased. Sales in the city totalled just under $49.5 million, a 4.6% increase, and each of its 193 stores made, potentially, $256,450.78 each, around $6000 more than the month before. Does this signal that Toronto still has room for more stores?
Alberta saw its largest sales increase since July, growing around 4% from $60.6 million in sales to $63.2 million, bringing its average sales per store back up over $90,000 per month after watching it dip as low as $88,194 in September. Calgary and Edmonton saw considerable increases as well now that Alberta's largest cities have slowed down on opening up new stores, seeing a growth of 3.8% and 5.2%, respectively. Retailers in Calgary now bring in, on average, $99,834.29 each compared to $97,831.40 in September, and in Edmonton, the average sales per store grew to $136,239 from $133,746.75.
Holding Steady
Everywhere else in the country, sales barely saw any growth. Most provinces saw sales increases between 1% and 3%. Sales in Quebec grew 2.27%, however, average sales per store in Montreal pushed over the $3 million mark, reporting just over $27 million in sales from the city's nine stores.
British Columbia, after having added seven new stores during October for a total of 382, saw its sales increase only around 3% and the province-wide sales per store increase by around $1000 to $132,201 from $131,227. Vancouver added one new store and reported a 3.3% increase in sales to $16.6 million from $16.1 million, giving each of its 52 stores around $319,923 on average, per month.
Sales are going strong heading into the holidays, readying the Canadian cannabis industry for a record-breaking holiday season.
National Cannabis Retail Sales – October 2021 (x1000)
Canada – $362,171
Newfoundland-Labrador – $5,746
Prince Edward Island – x
Nova Scotia – $8,103
New Brunswick – $7,075
Quebec – $52,469
Montréal, Quebec – $27,154
Quebec, Quebec – $5,929
Gatineau, Quebec – $1,802
Ontario$145,725
Toronto, Ontario – $49,495
Ottawa, Ontario – $14,541
Manitoba – $13,909
Winnipeg, Manitoba – $9,329
Saskatchewan – $13,827
Alberta – $63,166
Calgary, Alberta – $17,471
Edmonton, Alberta – $21,662
British Columbia – $50,501
Vancouver, BC – $16,636
Yukon – x
Northwest Territories – x
Tags:

Alberta cannabis

(42)

, British Columbia cannabis

(27)

, Canada Cannabis

(128)

, Canadian Cannabis

(79)

, Cannabis Industry

(159)

, Cannabis Retail

(331)

, cannabis retail sales

(31)

, Cannabis Sales

(47)

, Statistics Canada

(50)