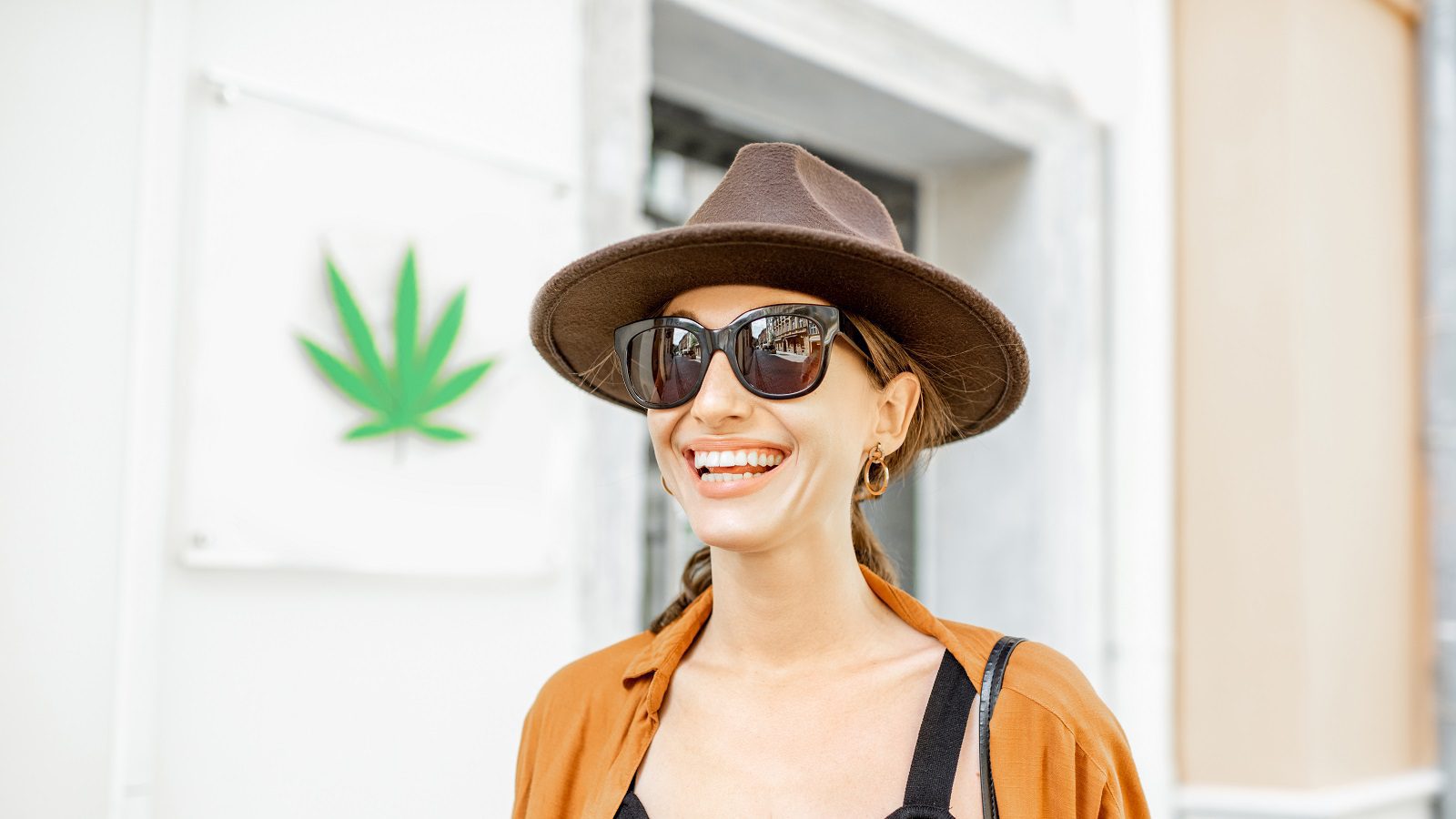 Taste of Place: Local Cannabis Tourism
Now that more and more of us are receiving our COVID-19 vaccines, Canadians are becoming hopeful that the dark cloud of the pandemic will soon be lifting, and with that, some in the industry hope to see it beckon in a golden age of cannabis tourism in our country. As travel bans slowly begin to lift, the first task is to get our lagging economy back on track, and according to Beth Potter, newly instated President and CEO of the Tourism Industry Association of Canada (TIAC), cannabis tourism could be one of the ways we do that.
Taste of Place
Potter, who spent the last 10 years as the head of the Tourism Industry Association of Ontario (TIAO), has put a lot of time into talking to the industry about what the potential for cannabis tourism may be. From these conversations, many interesting and unique ideas arose, but she says that the best places to start are consumption lounges and the farmgate experience.
Before the pandemic, a handful of provinces were working on different types of legislation surrounding both of these new options and are in varying stages of completion—for instance, Ontario's first farmgate retailers opened recently in the province, and similar regulations are on the table for British Columbia as well. Manitoba put out a call for opinions on allowing on-site consumption last year, although nothing more has come of it yet.
"They fit right into this taste-of-place, experiencing-local movement that has grown up around the culinary scene," says Potter. "We have seen in the U.S. scene, not just cannabis lounges, but also restaurants incorporating cannabis-infused items on the menu and showcasing local food and local cannabis, and we have seen the impact it can have on communities."
Culinary Delights
Although the regulations haven't caught up yet, Potter talked animatedly about the potential for culinary cannabis. TIAC is a federal association, so she doesn't have much bearing on that type of legislation, however, she says she is excited to see what will come out of the creative minds of the talented chefs who want to make it happen. Edibles and beverages continue to grow in popularity, and with no chance in sight for smoking lounges, they may be the best bet to imbibe in public, whether you want an intoxicating experience or not. As more taste connoisseurs take up the challenge, terpenes and flavonoids could combine to create symphonies of the senses that enhance the experience without the high.
It's a whole new experience, but it's building on an experience that people are familiar with.
"It's a whole new experience, but it's building on an experience that people are familiar with and one that generally attracts a high-value traveller, which is good as we look to recover from this pandemic," says Potter.
The Farmgate Experience
Craft cannabis as a category continues to grow as consumers get more familiar with the industry and what they view as valuable. Like in many industries, there is a segment of consumers who like to know where their purchases come from. They can appreciate the specific growing methods and supply chain efficiencies that get them fresh cannabis grown in a way they can feel good about, which is where the farmgate experience will thrive.
Like winery tours in the Niagara region of Ontario or the Okanagan in British Columbia, farmgate retail can offer an endearing peek behind the curtain to consumers and give them a better appreciation for what farmers do to bring them their product.
Whatever may happen in the coming months, cannabis tourism is not going to thrive unless the industry makes it happen, and the best way to do that is to get involved. If you'd like to be a part of the next phase of cannabis tourism in Canada, get in touch with your provincial tourism association.
Tags:

Beth Potter

(2)

, cannabis consumption lounges

(6)

, Cannabis Tourism

(8)

, culinary cannabis

(1)

, farmgate retailers

(1)

, provincial tourism

(1)

, Tourism Industry Association of Canada

(1)