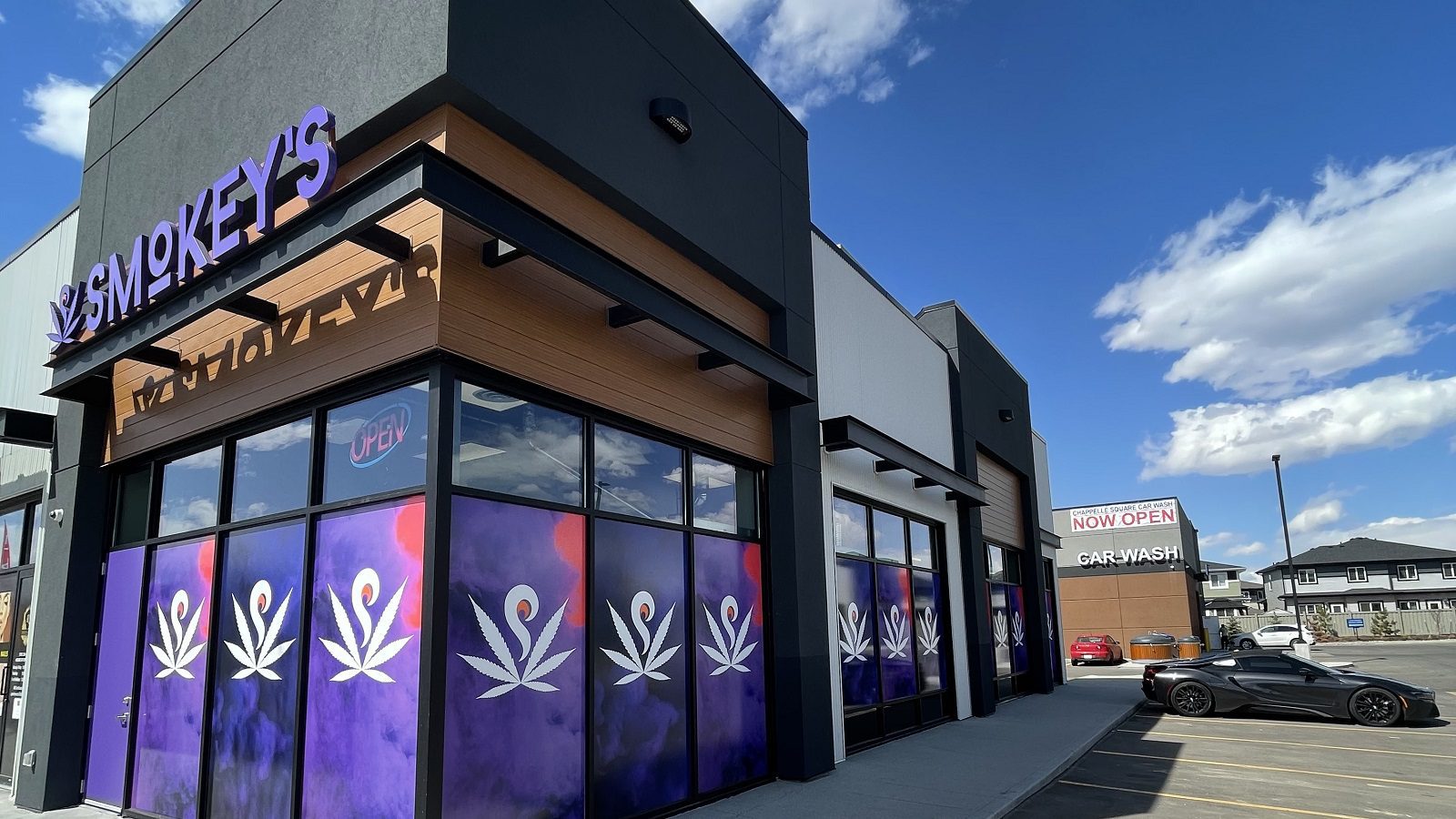 Use New Technology to Ignite Your Brand
Recreational cannabis has been legal for just under three years now, and in that short amount of time, cannabis stores have not only had to pave the way in a brand-new industry but learn how to market their brand in a highly regulated landscape, too.
The suite of marketing tools now available to cannabis stores is leaps and bounds beyond anything available at the onset of legalization, but navigating all the options can seem overwhelming.
The situation has changed dramatically since 2018 when many stores had monopolies on entire cities and towns. At that time, selling cannabis was extremely easy and profitable. Now, with an onslaught of new stores increasing competition, many operators are choosing to drop prices to attract customers, and that's a losing proposition for the bottom line in the long term.
In this environment, the importance of marketing and leveraging all the tools at your disposal cannot be overstated. Here's a breakdown of how stores can use new marketing technology to ignite their brands.
Understanding the Playing Field
The digital marketing funnel for attracting new consumers to a cannabis store follows this process: either a consumer's Google search leads them to a list of options nearby, often referred to as "local pack ads", which show up as a map with a list of stores at the top of the page, or they will find a store in the organic search results, which are the more detailed descriptions listed below the local pack ads.
Set up a Google My Business listing for each store and optimize it by using high-value keywords.
To get your brand listed as one of the top three search results is no easy feat. First, you'll need to set up a Google My Business listing for each store and optimize it by using high-value keywords and filling it with as much data and information as possible—that means a website, contact information, address, and hours of operation to start with. Speaking of websites, make sure yours is updated regularly with all the things that customers need to know to find your store and purchase your products, such as a live online menu and a handful of blog posts, which can both improve your websites overall Search Engine Optimization (SEO) score.
To outrank your competitors, your website also needs to be compatible and laser fast on mobile. You can use a tool like PageSpeed Insights to test your website on mobile to see how it performs. Most consumers are shopping through their mobile devices now, so Google and customers alike are putting greater emphasis on the mobile experience.
Customer Interaction and Acquisition
Online interaction is one of the biggest factors that can make your brand go viral. On social media, comments and shares from followers let the platform's algorithm know that this content is interesting, so it pushes it to more people. Google's search engines work in a similar way, so to have your brand first on the list you need to generate a ton of great reviews from your customers. Aside from offering great service, you can offer a small discount or entry into a giveaway in exchange for a review, or simply encourage it after a good customer interaction.
If putting effort into Google listings can support new customer acquisition, how do you retain the ones that are already shopping with you? That's where new marketing tools like AlpineIQ and SpringBig come into the picture.
Online reputation management software can easily help you ask your consumers to leave reviews for your stores.
These tools help integrate marketing channels like email and text marketing and even send an email to someone who has abandoned their shopping cart on your website. Along with other platforms like EyeRate, online reputation management software can easily help you ask your consumers to leave reviews for your stores. Whereas EyeRate is a general business tool, Springbig and AlpineIQ's loyalty programs are specific to the cannabis industry. They provide retail stores with a way to communicate with customers, so you'll be on their minds long after they have left the store.
Loyalty Programs
When a consumer at your store joins in as a subscriber, you're then able to use this new technology to segment them into specific types of consumers. Segmentation allows for you as a brand to have a specific conversation with a group of customers with shared interests.
For example, to show your appreciation for the top 10% of consumers at your store, you can send a campaign that targets those top 10% with a special offer, or if you have customers who haven't visited the store in a while, you can send a campaign targeting those people with a gentle reminder that you've got a whole new range of products in stock with an invitation to come check them out.
Loyalty apps that push SMS messages are an essential part of the marketing funnel for cannabis stores, but another equally critical yet often overlooked option is email.
In the funnel, after customers have found their preferred store via Google search, they click through and enter the website of that store brand—that's exactly when every store's website should be doing everything they can to sign them up to their email list.
You can use an email tool like Klaviyo to send subscribers a beautifully designed drip campaign…
Once you have them on your list, you can use an email tool like Klaviyo to send subscribers a beautifully designed drip campaign: a series of emails designed to welcome a customer to your brand and sell them products along the way. Drip campaigns are extremely effective in e-commerce and generate enormous ROI when built and implemented correctly. While they may be ubiquitous in e-commerce, they are severely underutilized in cannabis e-commerce.
Smokey's, a cannabis retailer in Edmonton, utilizes another important type of email campaign: the weekly what's-new-in-store email. These generate immediate sales from your existing subscribers and can be as simple as a nicely built, on-brand template that features images and titles of new products in clickable tiles. When the consumer clicks on the image, they're taken to your website's shoppable menu. If you're using software like Buddi, that click can be tracked and attributed to a sale so you can actually see the money flowing in from the emails.
If the last 18 months have taught us anything, the online experience and customer journey are just as necessary as the in-store experience. Shopping online isn't a trend; it's a critical part of every business now. It's impossible to operate as just a bricks-and-mortar store and expect to survive any upcoming consolidation. To survive and thrive, you'll need to use every marketing tool and weapon at your disposal to beat the competition.
Tags:

AlpineIQ's

(1)

, Buddi

(1)

, cannabis digital marketing

(1)

, cannabis e-commerce

(2)

, cannabis marketing tools

(1)

, Cannabis Retail

(331)

, loyalty programs

(3)

, mobile tools

(1)

, segmentation

(1)

, SEO

(1)

, Smokey's

(1)

, social media

(3)

, Springbig

(1)