Webinar – A Budding Business
UPDATE: See the webinar at https://youtu.be/Yy0kyrC_4As
Join us for A Budding Business – Building the Foundation for a Cannabis Store
Entrepreneurs looking to open a cannabis store in Canada need to find a location for their store, get financing and insurance. The experts in our virtual roundtable will provide insights on these building blocks for your business.
Thursday, April 22 at 1:00 pm EST

Roundtable Panelists
Moderator: Dr. Trevin Stratton – Chief Economist and Sr. Vice President Policy, Canadian Chamber of Commerce
Dr. Trevin Stratton is an award-winning business economist, specializing in global and technological change. Trevin is an advisor to both private and public sector leaders, and has counseled senior corporate executives and policymakers around the world.
Financing: Jeremy Lee – Vice President of Finance, Spirit Leaf Inc.
Jeremy leads the accounting and finance department, supports the company's franchise partners, and sits on the executive helping direct the team's strategic vision and growth.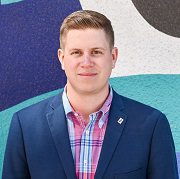 Insurance: Kevin Lea – President, Fuse Insurance
Kevin has years of experience insuring cannabis retailers. Fuse Insurance was awarded the 2019 Insurance Business Canada Small Brokerage of the Year. The company was also a finalist for that award again in 2020.
Real Estate: Josh Harris – Senior Sales Representative, Colliers
Josh is a retail leasing and investment sales specialist based out of Toronto. Having completed and advised on over 60 cannabis transactions in the last number of years, Josh has become one of the sales professionals at the forefront of cannabis retail in Canada.
Thank you to our Sponsor:
Tags:

Canadian Chamber of Commerce

(3)

, cannabis business insurance

(1)

, cannabis entrepreneur

(2)

, cannabis retailer

(76)

, cannabis store financing

(4)

, cannabis store location

(3)

, Colliers

(2)

, Cova

(5)

, Fuse Insurance

(1)

, Jeremy Lee

(1)

, Josh Harris

(2)

, Kevin Lea

(1)

, opening a cannabis store

(1)

, Spiritleaf

(30)

, Trevin Stratton

(1)