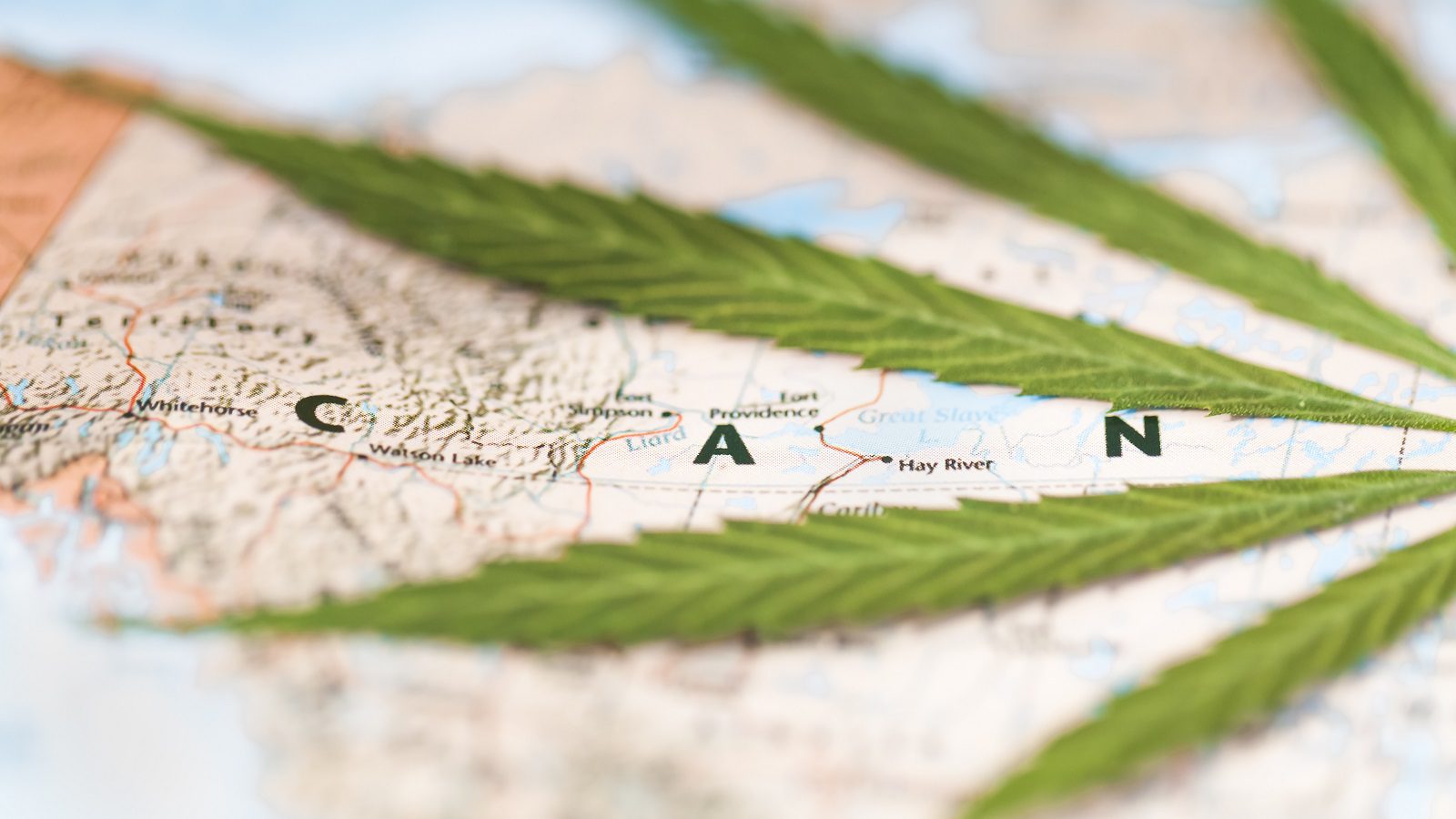 Which Province Has the Highest Sales/Store?
Between January and December of 2020, Canadian cannabis retailers brought in $2,623,942,000—that's an average of $218,661,833 per month. Statistics Canada's freshly released data may change over the month as late reporters turn in their homework, but as of publishing, all provinces saw a substantial increase in sales during December except for Saskatchewan, which dipped 14%, from $13.7 million to $11.8 million in sales. Overall, Canada saw a 14% increase in sales, from $261 million in November to $298 million in December.
As the sales grow, so do the number of retailers. As of December 31, 2020, there were a total of 1,429 cannabis retail stores in Canada, making the national average monthly sales per store $208,843. How does each province stack up against the national average? Let's find out.
The Maritimes
Of the Maritime Provinces, Newfoundland and Labrador saw a large increase in sales, jumping 41.8% to $5.4 million from $3.8 million in November.
There are 29 stores in the province making Newfoundland the Maritime province with the highest number of retail stores, and they brought in an average of $187,724 per month. Nova Scotia and New Brunswick, with 20 and 21 stores, respectively, earned nearly double the sales per store as Newfoundland, but Prince Edward Island, with only four stores, did an average of $444,000 per store, per month.
Ontario and Quebec
Quebec had the highest sales per store in the country, with $906,946 coming in monthly from each of the 56 Société québécoise du cannabis (SQDC) operated stores. Cannabis sales in December increased just over 13% to $50.7 million from $44.9 million in November.
Ontario saw a similar increase of 14.2%, from $82.9 million in November to $94.6 million in December, but with 328 stores at the time, each only pulled in an average of $288,506 per month.
Western Canada
Retailers in the Prairie Provinces bring in monthly sales similar to the national average. Saskatchewan and Manitoba have 55 and 54 stores, respectively, to serve a population of around 1.5 million each, and usually see small but steady sales growth month over month.
Alberta, however, has removed the market cap for cannabis retailers, so the province's 547 cannabis stores are only bringing in around $116,696 each every month, the lowest across Canada. Total sales in the province increased 18.2% in December, from $54 million to $63.8 million.
On the West Coast, sales in British Columbia increased 16.5% to $42.4 million. Between private retailers and the province's public retailer, there were 305 stores in British Columbia at the end of 2020, each bringing in $139,222 per month.
Northern Canada
Northern Canada continues to figure out the right system for its unique landscape, and retail sales there continue to increase, particularly in the Northwest Territories, where sales more than doubled from $421,000 to $896,000 as the Government of Northwest Territories selected retailers that were allowed to open there. Each of their five stores generated an average of $179,200 in sales, every month.
The Yukon Territory didn't see quite as big of a jump, only around 12%, and its five stores brought in an average of $147,200.
According to the numbers, the provinces with the biggest pies have more forks vying for a piece of that pie. The winter holidays may have saved retailers from decreasing sales after November's dip, but even as the market grows, the question remains: is there enough for everyone?
Retail Cannabis Sales, December 2020 (x1000)
Canada: 298,436
Newfoundland & Labrador: 5,444
Prince Edward Island: 1,776
Nova Scotia: 8,237
New Brunswick: 6,786
Quebec: 50,789
Ontario: 94,630
Manitoba: 11,057
Saskatchewan: 11,788
Alberta: 63,833
British Columbia: 42,463
Northwest Territories: 896
Yukon: 736
Tags:

Cannabis Sales by Province

(3)

, December cannabis sales

(1)

, retail sales

(5)

, sales per province

(1)

, sales per store

(6)

, Statistics Canada

(48)