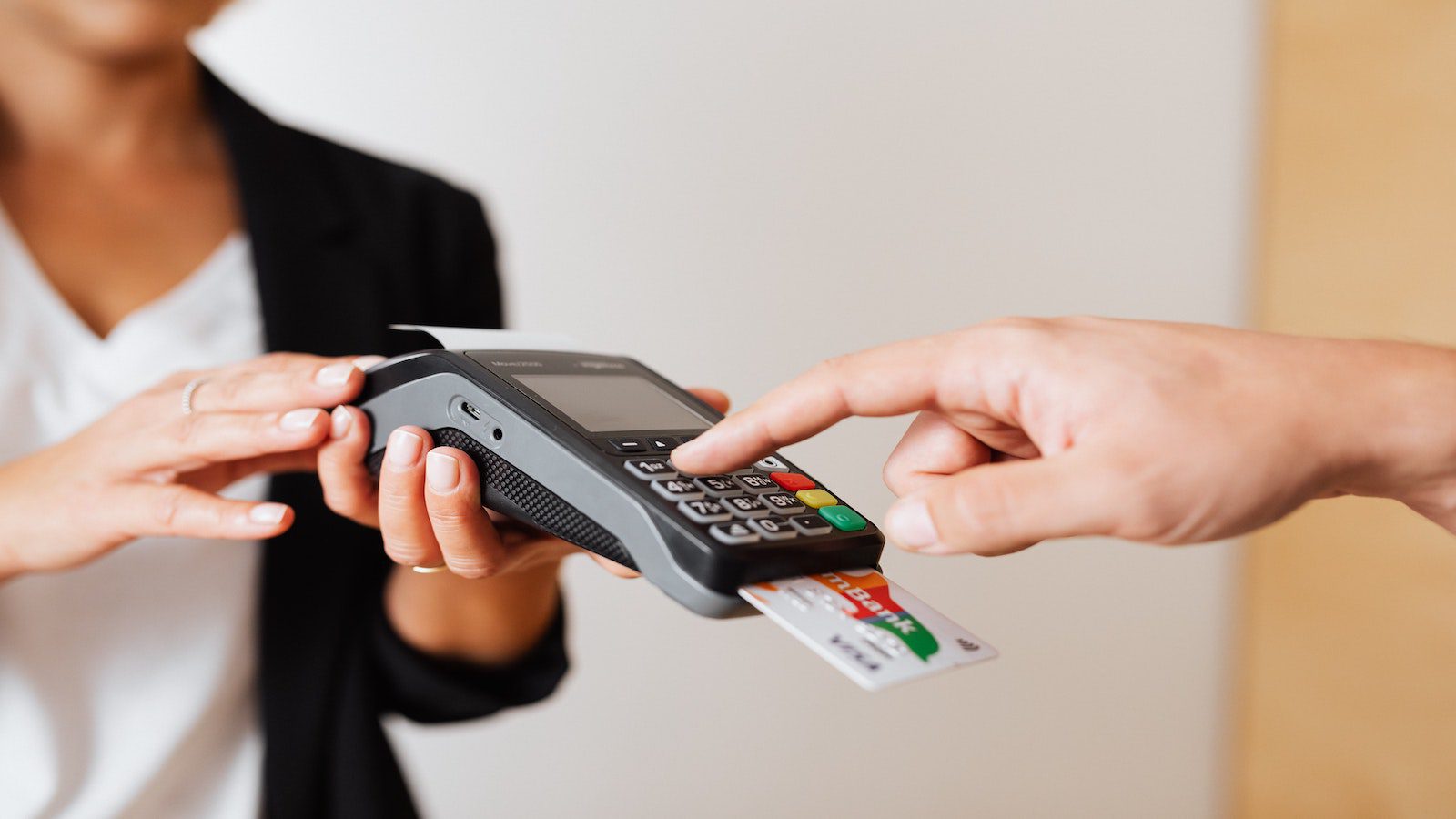 4/20 Customer Purchasing Trends
Nearly a full year has gone by since the last 4/20, and there is a lot to consider for this year's holiday to take advantage of the opportunities it brings. A new Headset report shows an increase in total sales during last year's 4/20, largely driven by an increase in total transaction volume (more people shopping during the 4/20 holiday).
"When we compare 4/20/21 to the previous four weeks, we see that total basket volume in Canada increased by 52% on 4/20/21 and 86% in the US," reads the report. "When we explore the shoppers of 4/20 a little further, we find that younger customers tend to be more excited about the holiday than older age groups. For example, sales to Gen Z customers increased by 168% on 4/20/21 over the previous four weeks compared to 91% for the Baby Boomer age group."
In Canada, 4/20 brings with it a surge in cannabis sales, according to the report. In 2020, Canadian cannabis sales increased by 66% but by only 59% in 2021. Discounts, on the other hand, have risen more significantly in past years than in the US. However, the report notes that these large relative increases are due to the fact that average discounts in Canada are much lower than in US cannabis markets.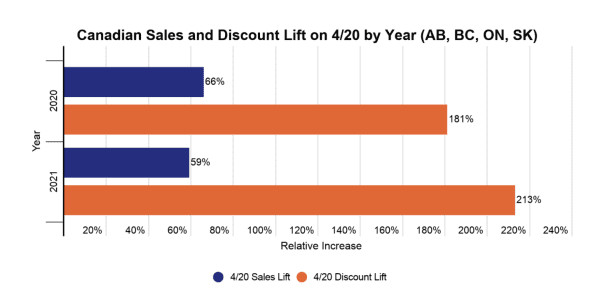 So, what happened on 4/20 in 2021? Headset reports a total sales lift caused mostly by an increase in total transaction volume – meaning there were simply far more people coming into cannabis retailers than during the previous four weeks. Average basket sizes also increased slightly, with a greater relative increase in the average number of items in each basket. This growth was somewhat mitigated by a reduction in the average price customers were paying for individual products, almost certainly influenced by the heavy discounts they were enjoying.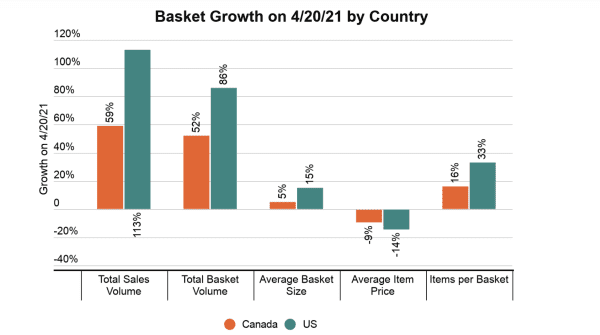 "Although a lot has changed in the cannabis industry since the last 4/20, we know one thing for sure: cannabis consumers will want to celebrate the occasion this year and they are expecting some deals," says the report. "Make sure you understand what your customers want and keep your shelves stocked appropriately, or you could risk losing loyal customers to the competition. You also want to make sure your strategy considers the potential of turning new or infrequent shoppers into loyalists and more frequent customers since the day sees significant lift in transaction volume by various customer groups. If you need help getting prepared and identifying how to make the most out of the industry's biggest holiday, sign up for a demo."
Key Takeaways
Expect total cannabis sales to increase by at least 50% in Canada on 4/20 this year.
Discounts spike as well, and customers will be expecting them.
Certain categories have performed better than others on 4/20. Make sure to stock up on Beverages, Concentrates, Edibles, Flower, and Pre-Rolls.
The sales increases on 4/20 are caused primarily by a massive increase in transaction volume. Expect nearly double the amount of customers that you would normally serve in April.
Trends from previous 4/20 holidays should not be your only data source when preparing for this year's events. The cannabis industry moves fast and if you're not keeping up on the most recent trends, you may be left behind.
Basket penetration is a key metric for evaluating product category performance, whether on 4/20 or any other day.
Celebrating 4/20 by making a purchase at a cannabis store is much more popular with women and younger customers than previous years. Female customers in the Gen Z age group are the leaders when it comes to transaction volume growth on this green holiday.
‍
Tags:

4/20

(4)

, 4/20 purchasing trends

(1)

, 4/20 sales

(1)

, 4/20 trends

(1)

, cannabis Canada

(6)

, cannabis retail trends

(12)

, Cannabis Sales

(43)

, cannabis sales trends

(44)

, Headset data

(2)