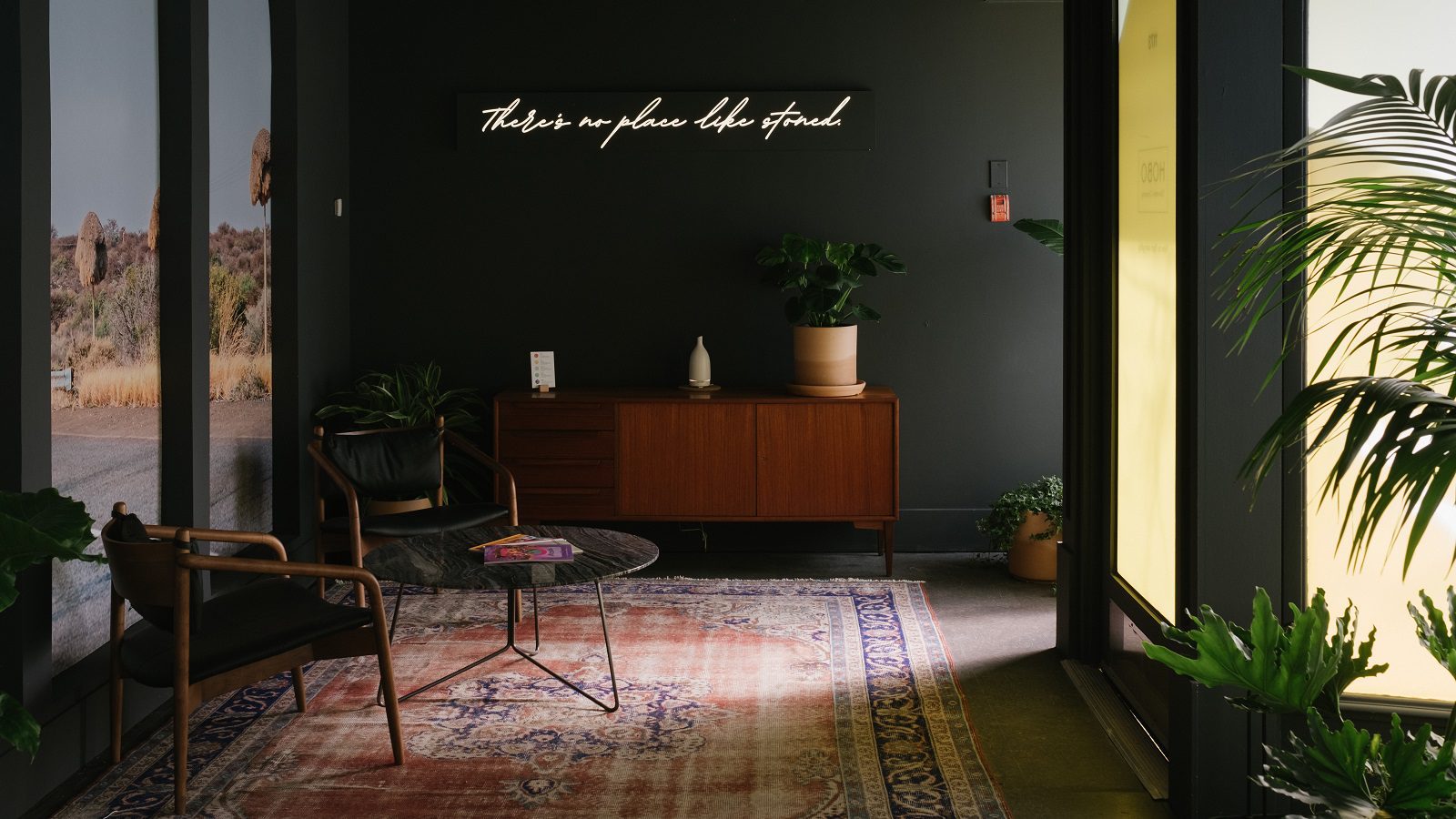 7 Ways to Build Brand Loyalty
Establishing a retail brand takes time, and within the cannabis industry retailers are also up against federal regulations, provincial restrictions, and now COVID procedures that make building brand loyalty even more challenging.
With it costing 5-times more to acquire a new customer than it does to keep an existing customer, building brand trust can help to increase the bottom line and be an investment worth making. Here are seven ways you can build brand loyalty in your business.

1. Strong Brand Identity
Customers need to know who you are and what your brand is before they can show any loyalty. The Cannabis Act allows informational promotion and brand preference promotion as long as it doesn't imply a specific way of life such as glamour, recreation, vitality, risk, or daring.
2. Excellent Staff and Service
Staff are key to building brand loyalty; a good in-store experience will create ambassadors for your brand. While window frostings and signage restrictions can make it hard to create a welcoming experience from the outside, interior design can help to encourage customers to enjoy their experience in the store by using navigational signage and décor. Offering other shopping options can also set a brand apart.
Staff are key to building brand loyalty.
3. Know your Customers
Unlike customer loyalty, which can be fickler and more based on pricing and momentary offers, brand loyalty is based on perception of your brand and a level of trust. Knowing your customer can really pay off.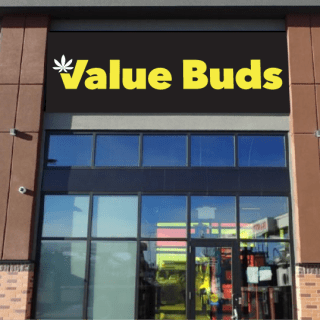 When Nova Cannabis eschewed boutique style stores to rebrand 36 legacy banner stores as Value Buds (based on value products, easy in-store navigation, and convenient, visible locations), the result was a resounding success, with Q2 2021 sales up 106% compared to the second quarter of 2020, to $29.7 million from $14.4 million. Brand loyalty can also be created via customer loyalty.
"Our stores are designed with easy-to-read menu boards that actually compare our prices with the competition to give our loyal customers the opportunity to see just how much of a discount we're providing," says Darren Karasiuk, CEO of Nova. "Our deli cases are organized by price so a customer with a fixed budget can find exactly what they want quickly, and we have designed the entire layout to facilitate quick transactions, something our customers want."
4. Build a Virtual Brand
Traditional marketing efforts have long been hampered by regulations, even before COVID became a further hurdle to overcome, making virtual brand building an important part of any strategy. Despite advertising restrictions on Google and social media platforms such as Facebook and Instagram, organic online growth is possible by creating onside content that can help your brand build a following online. Brands such as Canna Cabana use social media to share a behind-the-scenes look at the stores, promote (non-cannabis product) giveaways, and capture leads and new customers this way.
5. Send Out Newsletters
Email marketing is another virtual brand-loyalty-building tool for keeping customers engaged.
Newsletters are popular with licensed producers as a way of building brand trust, with retailers partnering with them or creating their own based on each province's interpretation of the Cannabis Act. Policies vary between provinces and territories, with Saskatchewan and the Yukon allowing retailers to operate mailing-list membership programs that comply with the Cannabis Act, but prohibiting 'loyalty programs' in general. BC also takes a harder line on loyalty programs and Alberta prohibits licensed producers from participating in a retailer's loyalty program.
6. Create Loyalty Programs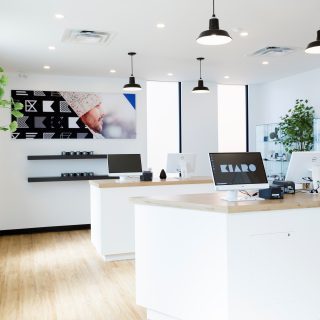 Most retailers and provincial policies agree that any 'points-based' loyalty programs are offside in terms of creating an inducement to purchase cannabis and not being compliant with the Cannabis Act, however, 'membership clubs' are generally seen to fall within the informational promotion and brand preference promotion aspect of the Cannabis Act. This can take the form of a personalized shopping program like the platform myKiaro, from Western Canada's Kiaro brand, which offers customized product notifications, tailored brand news, exclusive offers, and store opening/event news based on preferences.
Dutch Love also runs a range of promotions and loyalty programs, many inspired by marketing techniques used in the alcohol industry. Some are province-specific (e.g the 20% off next order offer is not applicable in BC) but nationally Dutch Love runs The Breakfast Club, which is a free members program that gives exclusive access to Happy Hour (15% off Happy Hour products from 2 pm to 5 pm, Monday to Thursday), limited time offers, and member-only events. The club now has 80,000 members after a soft launch last year and was created as a way to build brand awareness while adding fun and value.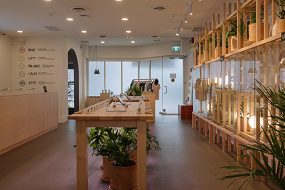 "We're still publicans at heart and hospitality is in our DNA," says Harrison Stoker, Chief Growth Officer at Dutch Love. "Alcohol is radically different in that mature brands hold that trust relationship with customers and they know what it is before they walk in the door. We wanted to stay with the happy hour format, in a similar fashion as in pubs, and create a fun program with awesome products and brands. It's a key opportunity for us to differentiate, and it's an opportunity to start forming relationships and trust, and an opportunity for fun."
Strong brand values based on customer experience and social responsibility have also enabled Dutch Love (previously Hobo) to go through a rebrand and retain loyalty.
"We were lucky that we had a following," says Stoker. "The key challenges were changing the physical elements, but our brand values remained, and the customer experience was the same."
7. Future Opportunities for Brand Loyalty
With events and in-store happenings coming back, there is a chance to create retail-based experiences, such as licensed producer pop-ups and partnerships, to add an element of hospitality. The advent of delivery in provinces like BC provides a new opportunity for retailers to challenge the legacy market and provide added customer service.
Add an element of hospitality.
Building brand loyalty comes from building trust, and trust comes from providing customers with consistent customer service, an excellent in-store experience, and a feeling of virtual 'membership'. Despite regulations and restrictions, retailers can create this customer experience and start to build brand loyalty whether it's through one location or national stores.
Main photo courtesy of Dutch Love
Tags:

Canadian Cannabis

(87)

, Cannabis Marketing

(39)

, cannabis retail brand loyalty

(1)

, cannabis retail branding

(3)

, Cannabis Retail Store

(47)

, Dutch Love

(5)

, Kiaro

(14)

, Nova Cannabis

(13)

, Value Buds

(14)