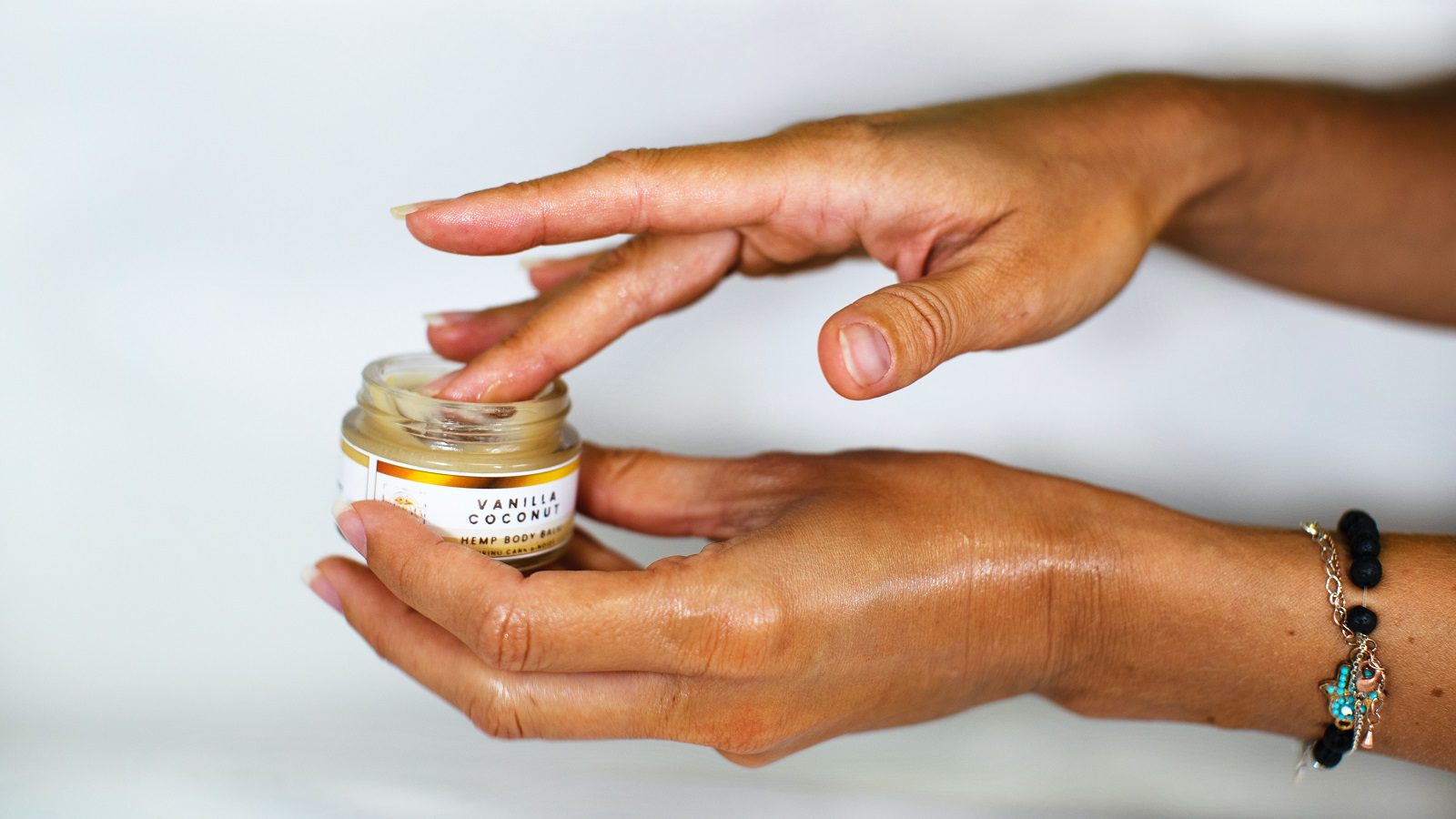 Canada's Topical Sales Compared to US
Topical cannabis products became legal in Canada in late 2019. Their small market share has been steadily climbing ever since, but how do sales compare to our neighbours to the south?
New data from Headset explores sales trends of topicals in Canada and the United States, which segments and package sizes are popular, and more.
Topical Market Share by Country
In the US, topical sales have levelled out around 0.8% in September 2021, after hitting a high of 1.9% in December 2018. In Canada, topicals hold a market share of 0.64%, steadily climbing since March 2020 and reaching a peak market share of 0.66% in August 2021. Headset suggests topicals are approaching a limit or saturation of market share.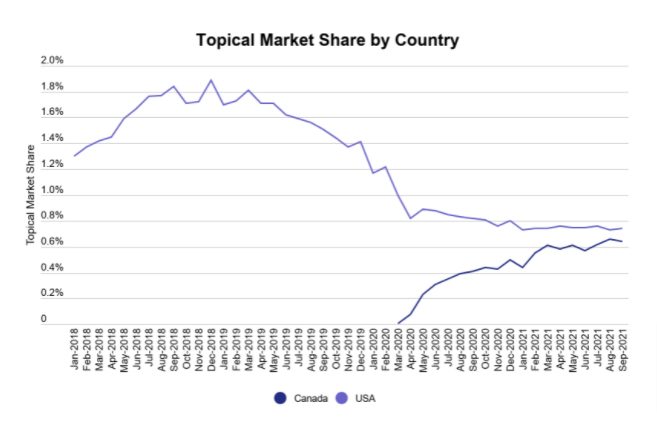 Topical Segment Sales Share
In the US, lotions, salves, gels, and creams make up 74.5% of all topical sales. In Canada, this segment makes up 53.4%. But there are two other segments with significant contributions to the topicals category in Canada: bath salts, soaks, and scrubs have a market share of 19.9% and transdermal patches have a market share of 21.9%.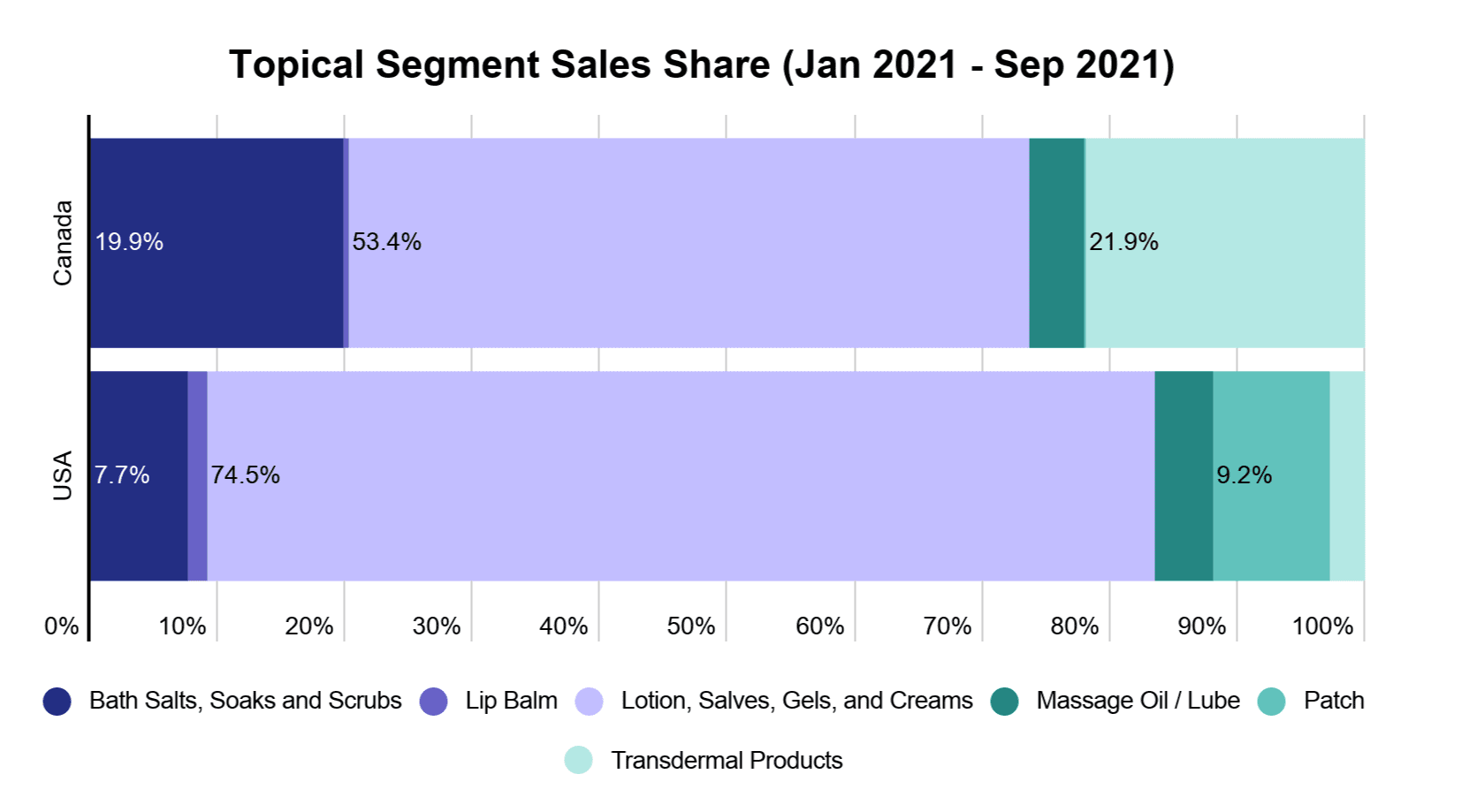 Price of Cannabis Topicals
The topical average item price in Canada versus the US is drastically different. The price of topical products in Canada steadily grew from March 2020 with a peak around October 2020 at an average price of $46 CAD. Headset attributes this 'turbulent' pricing to the new market, products, and demand combined with constrained supply. Prices seem to be stabilizing at the mid $30s. In the US, prices have been relatively consistent around the mid $20s.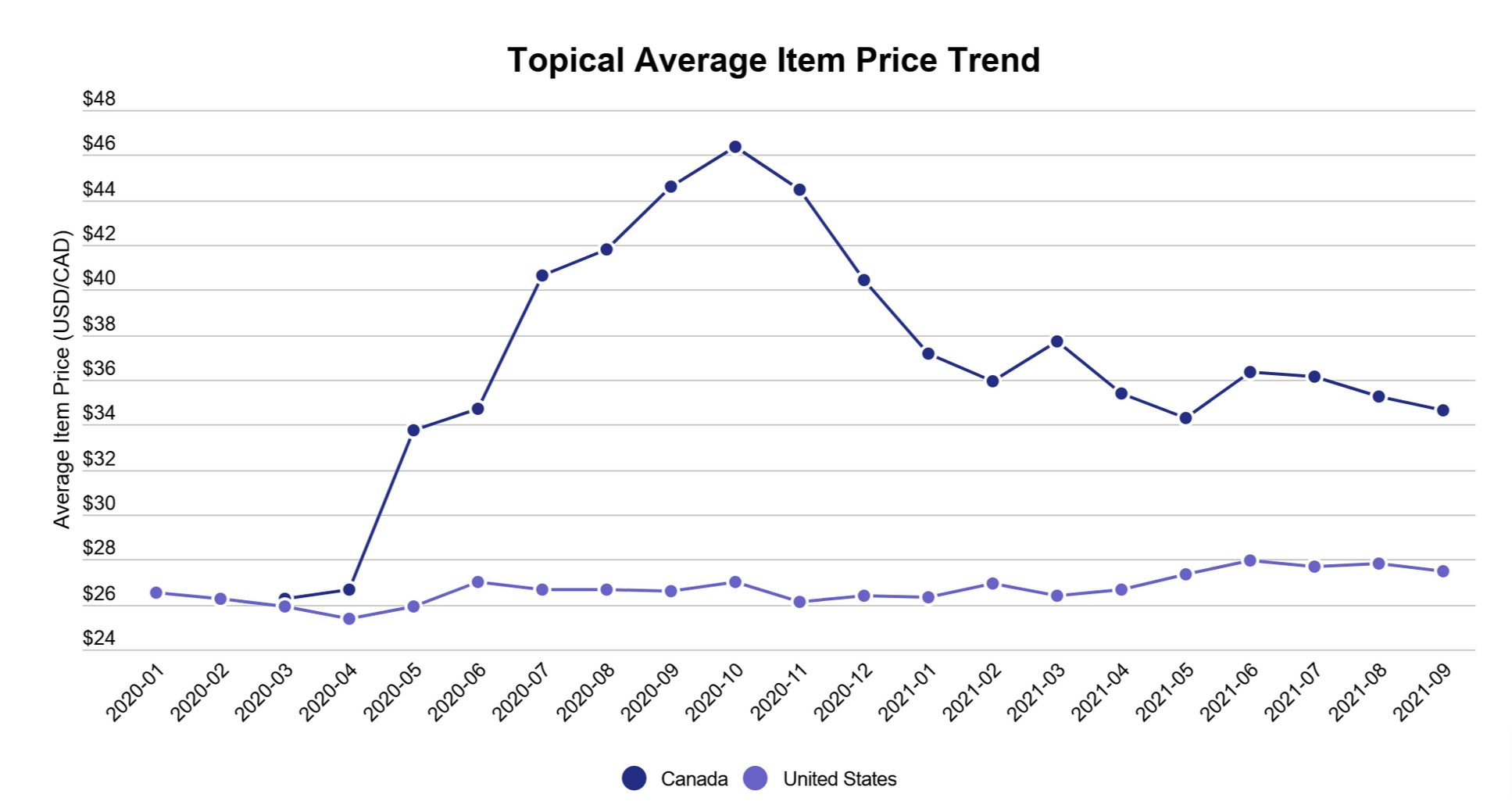 Unit Volume by Package Size
In the US, large volume sizes containing over 300mg of THC capture 20.76% of the share within topical sales from January to September 2021. In Canada, this same package sizes accounts for only 9.11% of topical sales from the same time period. Notably, topical products with absolutely no THC are leading the topical category in Canada with 29.43% of sales.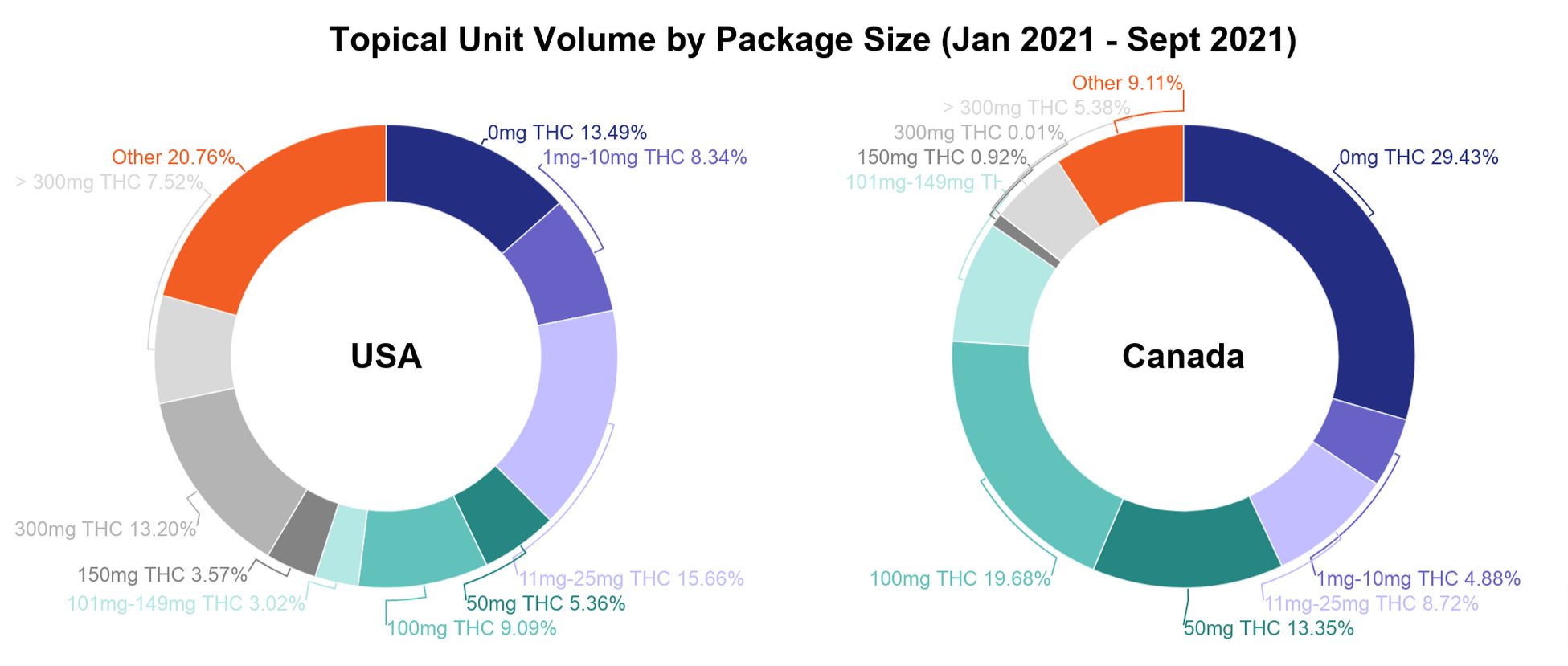 Other Trends
Headset also explores the demand for massage oils and lubes. Similar to the US, this segment accounts for 4.6% of topical sales. New and interesting sexual health cannabis products are emerging in both Canada and the United States. We will continue to monitor how the topicals category expands in 2022 to address more needs and uses.
Tags:

cannabis retail sales

(31)

, Cannabis Sales

(47)

, cannabis sales trends

(46)

, cannabis topicals

(8)

, Headset

(40)

, market trends

(2)

, topicals

(5)