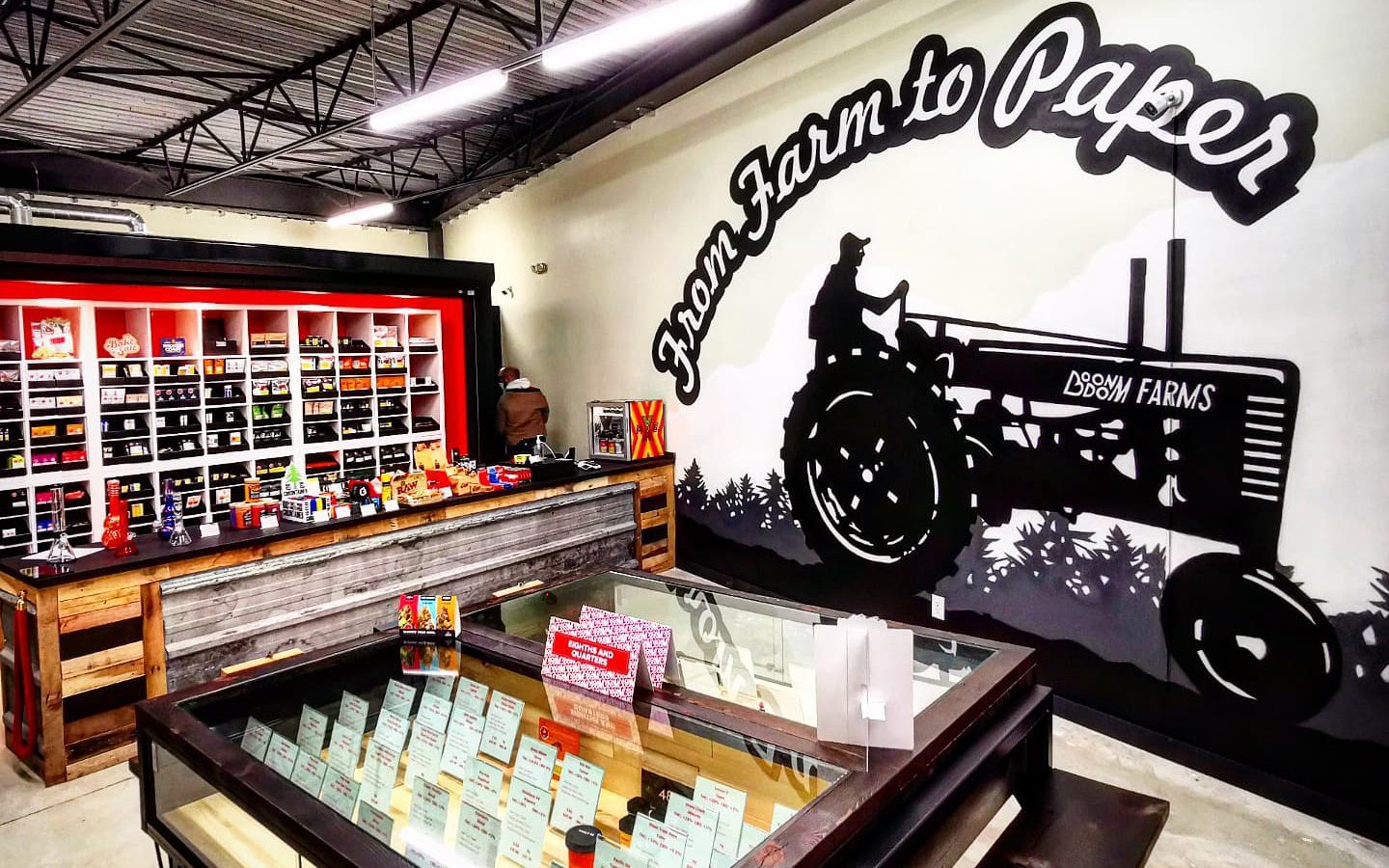 Cannabis Marketing Compliance
Simon Reid, the founder of Boondom, launched his business in the winter of 2019 and officially launched his store in 2020.
With their motto "Welcome to Boondom – We take care of our own", Reid was excited to embark on a journey filled with both many rewards and obstacles. He made sure he was as prepared as possible to tackle the many challenges forecasted before launching his store. One challenge he was prepared for was ensuring he maintained compliance in the cannabis marketing space.

Having prescription pharmaceuticals' experience, he was already familiar with the importance of developing a brand that could be marketed compliantly. In preparation for this, a significant number of resources were used to create a name that was designed to be "sticky and to be able to drive discovery." He even worked with another agency whose specialty was brand development in highly regulated industries. In a competitive cannabis landscape, he believed marketing and brand development were going to be the difference-maker. The name "Boondom" was created to leverage the brand of rural Ontario & Windsor-Essex County.
Bumpy Start
Boondom was poised to be at an advantage immediately—it had a creative name and motto that were ready to be taken to market and were completely compliant for marketing in the cannabis space. Despite all the marketing research and preparation that was done before launch, however, they've seemingly been put at a major disadvantage.
"The biggest issue currently is being able to promote the word 'cannabis' outside of a non-age-gated area, however, what we're seeing is that the regulations have started to bend. A lot of our competitors have cannabis in their name, yet they've been seen breaking compliance rules without any punishment," says Reid.
"It's kind of unfair seeing as how we created our name specifically for this compliance and essentially followed all of the rules, yet we're the ones getting penalized. Since we don't have the words 'weed', 'green', or 'cannabis' in our name, we need to jump an extra hurdle to educate our customers on who we are before they even consider buying from us."
Transparency (Or Lack Thereof) In Compliance
Typically, in any regulated industry, there are a strict set of rules that must be followed. Any person or company that breaks the rules is subject to harsh penalties which should create a strong disincentive to not break the rules, however, according to Reid, this isn't the case.
"The enforcement of the regulations is lacking in consistency and transparency."
"We find this frustrating because we don't understand where the guidelines are in the regulations, even though we are in constant contact with both [our] legal [team] and the regulators. Here's an example: A competitor had the word 'cannabis' at a bus stop. Apparently, it was compliant even though it wasn't age gated. This stands in contradiction with other similar examples I have discussed with other retailers."
He's completely correct. If you look at the cannabis landscape right now, you'll always be able to find non-compliant marketing tactics being used by cannabis stores.
"There is no public record of what is being told to retailers across Canada, even though when it comes to advertising standards, we should all be under the same regulations," notes Reid. "In other regulated industries, if there's an infraction, it is a public record. This is very important because it serves to educate the industry on what can be done within the guidelines. If Health Canada and the provincial regulators are not following specific guidelines that are transparent, there is an opportunity for abuse."
Despite all these obstacles, there are still steps the regulators and Health Canada can take to remedy issues that have plagued the compliance marketing space thus far.
"The most important thing is for them to follow the restrictions that they developed prior to legalization until compliance becomes a high priority for everyone, only then can regulations be loosened," says Reid. "Consistent, transparent enforcement of the regulations is critical to developing the trust of the public. An AGCO inspector hasn't even walked into any locations in over a year except to do our required pre-opening inspections. What I'm worried about is that the cannabis industry is going to be perceived negatively because of this. It is the regulator's responsibility to respond to bad actors because, without enforcement, we all are forced to abide by the rules set by the non-compliant."
Compliant Marketing Campaigns
Despite all the discussion around cannabis stores using non-compliant marketing strategies, there are a lot of ways retailers can drive visibility to their brands.
Reid has been a huge advocate of using search engine optimization (SEO) to his advantage. It's been by far his most successful strategy that is driving most of the customers to his store.
"Commitment to social media has also been incredibly helpful but has been incredibly difficult due to all of the compliance issues with each platform. You [must] have both SEO and brand awareness. The customer doesn't know the difference between any store, so long term you need to make sure you cater to your customers. It doesn't mean the customer will always be yours, but it's up to us to make sure that we cater to our customers during their lifecycle," explains Reid.
Another strategy that was used for Boondom was lawn signs. "Our lawn sign strategy was picked up by a viral marketing account and was a really fun way we drove our brand activities. We always want to try things to get better. Want to make things fun, not too serious, and make them feel like they know us before walking into the store."
Of course, to use lawn signs effectively (and compliantly), the cannabis store must have a name that is within the regulations.
While it's difficult to market yourself by being completely age-gated, in the current marketing landscape, owners need to become more and more creative. The provincial regulators and Health Canada put these regulations in place for a reason, and while it seems they are not staying on top of things, it's up to each store to make sure it doesn't contribute to the negative stigma that already surrounds cannabis.
Brandon Quan is the founder of Cannabud Marketing, a digital marketing agency specifically focused on helping Cannabis Retailers.
Tags:

Boondom

(1)

, Canada Cannabis

(130)

, Canadian cannabis regulations

(2)

, Cannabis Industry

(168)

, cannabis marketing compliance

(2)

, Cannabis Retail

(360)

, cannabis store marketing

(2)

, Simon Reid

(1)