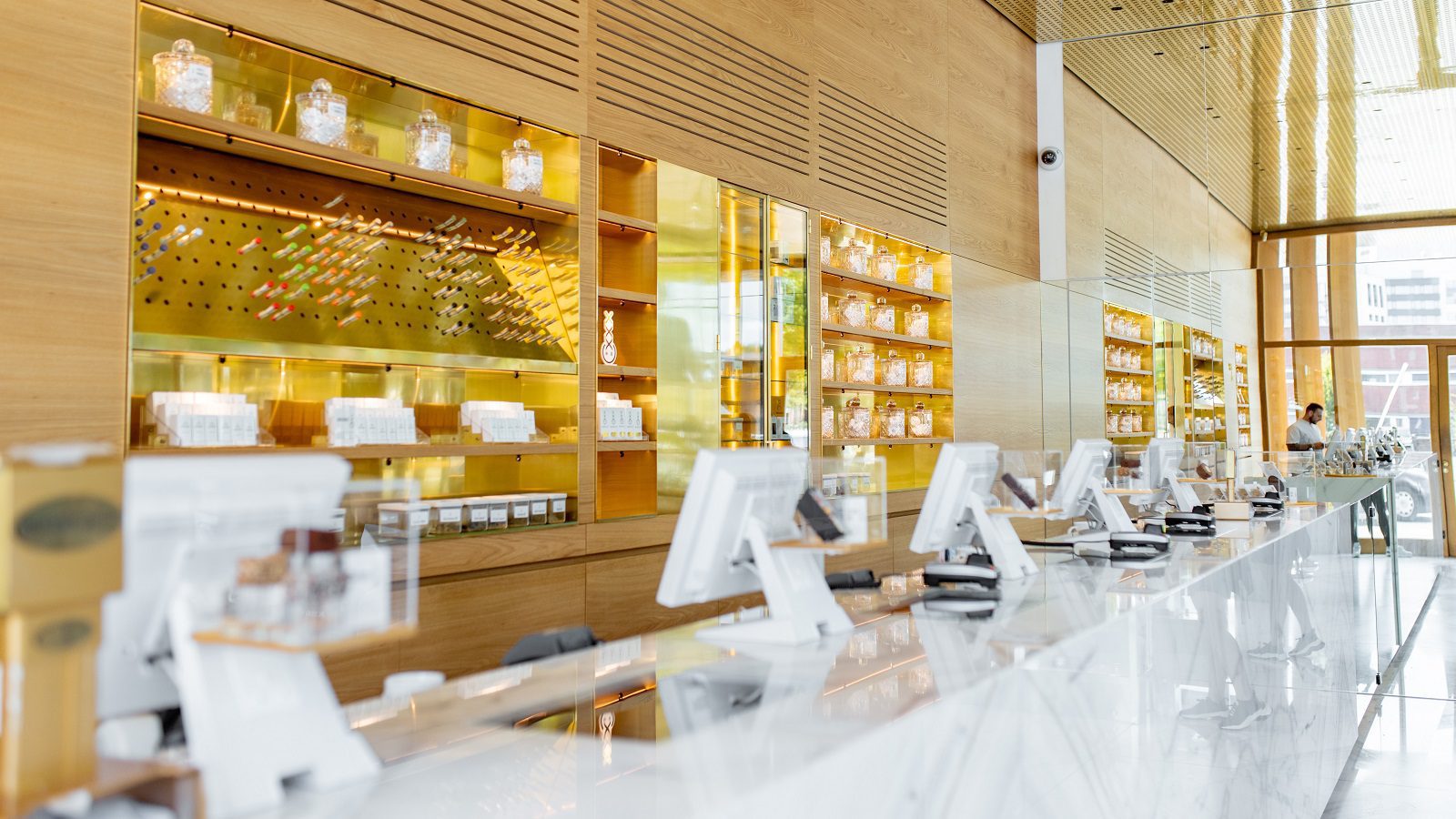 Cannabis Store Count Surpasses 3000
The number of cannabis retail stores continues to climb steadily across the country, with now more than 3000 stores in Canada.
As of February 2022, here is how the 3029 stores in Canada breakdown by province:
· British Columbia: 405 stores
· Alberta: 752 stores
· Saskatchewan: 129 stores
· Manitoba: 149 stores
· Ontario: 1398 stores
· Quebec: 84 stores
· Newfoundland: 38 stores
· New Brunswick: 20 stores
· Nova Scotia: 36 stores
· Prince Edward Island: 4 stores
· Nunavut: 1 store
· Northwest Territories: 6 stores
· Yukon: 7 stores
This is almost an 85% increase from last year – in February 2021, there were 1645 stores in Canada.
While some provinces and territories have experienced no growth – the number of stores in Prince Edward Island, New Brunswick, Nunavut, and the Northwest Territories has remained consistent throughout 2021 and the Yukon only recently gained 2 new stores in February 2022 – other provinces have seen significant growth.
Ontario more than tripled its number of cannabis stores, growing from 406 in January 2021 to 1295 by the end of the year. Saskatchewan and Manitoba doubled their stores, with Saskatchewan going from 57 stores in January to 120 in December 2021, and Manitoba from 60 stores in January to 130 stores in December 2021.
Nova Scotia's stores increased by 63%, going from 22 in January to 36 in December 2021. British Columbia, Quebec, Newfoundland, and Nova Scotia have also all experienced smaller, but notable increases.
What to expect in 2022?
While growth has slowed slightly in the early months of 2022, the number of stores continues to increase across Canada.
Legislation was recently introduced in New Brunswick that will allow new forms of retail in the province, including private retail stores and farmgate stores. Bill 79 will allow private operators to open small, stand-alone licensed cannabis stores to sell Cannabis NB's officially approved products. New Brunswickers will be allowed to buy cannabis from licensed growers at farmgate stores. This change is hoped to combat the illicit market.
Since March 8, 2022, private retailers in Alberta can now sell online. Private online sales will likely lead to an even more competitive cannabis marketplace in the province. Alberta has consistently had a strong store count relative to other provinces, and this has resulted in strong per capita sales figures.
In Ontario, farmgate and retail expansion is underway. At least 20 Licensed Producers have already applied for a Retail Operator License and two farmgate retail stores are already open for business.
While some provinces that allow private retail, such as Saskatchewan and Manitoba, seem to be growing at a healthy pace along with population, the number of stores in Ontario and Alberta has led to questions of saturation.
And while Canadian cannabis retail sales were up in December 2021, increasing from November 2021 by 8.5% to $382.4 million. This December increase came after cannabis sales saw their first decline in November 2012 after steady inclines since February 2021.
Tags:

Canada Cannabis

(128)

, Canadian Cannabis

(79)

, Canadian cannabis sales

(12)

, cannabis retail sales

(31)

, cannabis sales trends

(46)

, provincial retail sales

(7)