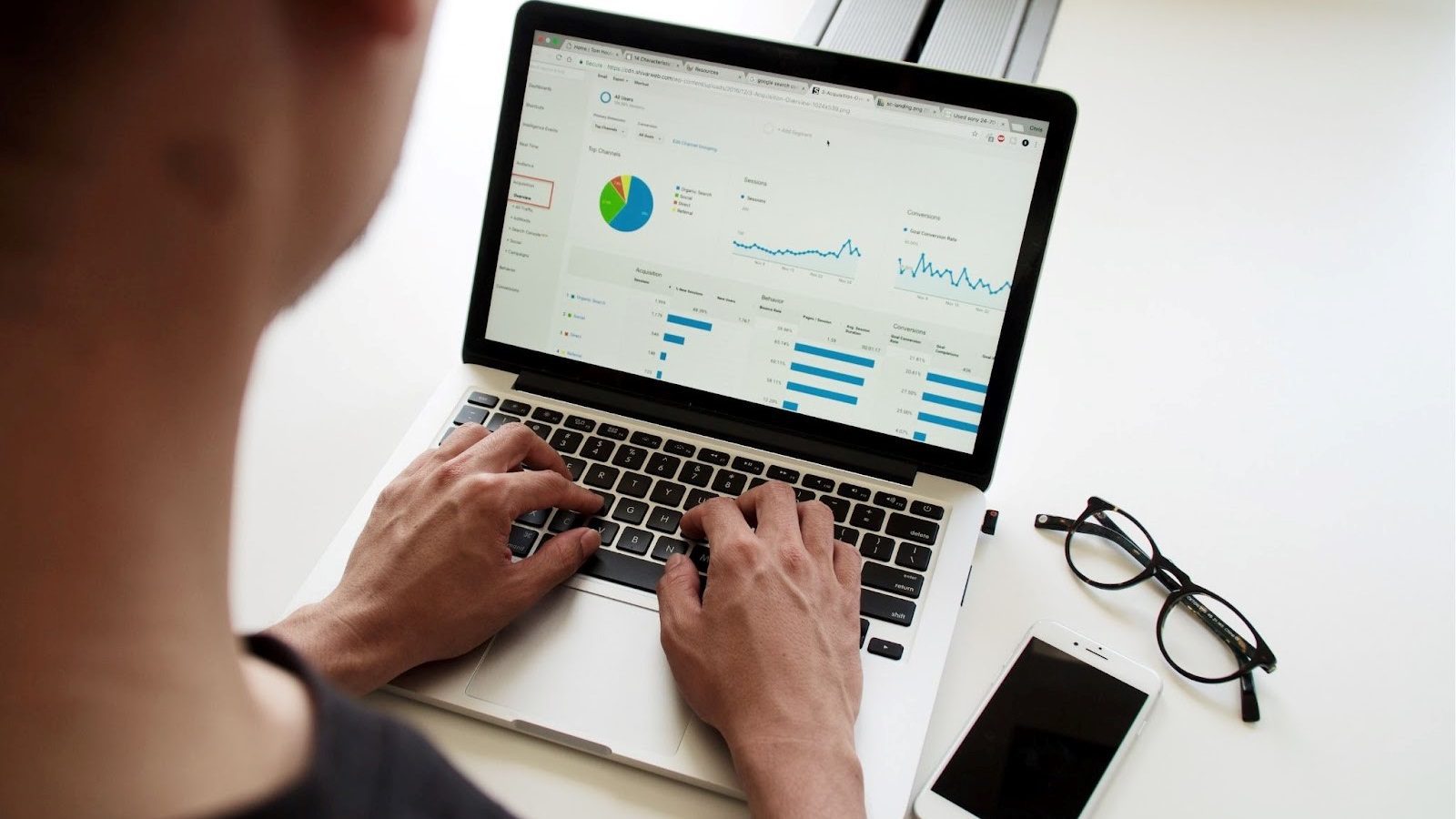 2027 Predictions for Canadian Cannabis
Medical and Adult-Use on the Rise
Adult-use cannabis is growing in Canada as access to retail locations and product variety begins to boom. Euromonitor's recent report Cannabis in North America: Ease of Access and Format Diversity Drive Adult Use states there were 3.8 million adult-use cannabis consumers in Canada in 2021.
Their report predicts value sales are expected to grow by 19% in 2022 and almost double by 2025. The information also includes statistics backing flower and vapour products as the most purchased, with the majority of new consumers transitioning from illicit market purchasing. The increase in uptake of adult-use cannabis is spurring demand for format diversification, wider availability, and new consumption methods. Euromonitor believes flower will see a decline in the coming years as consumers explore new formats that offer convenience and variety and serve other consumption occasions.
Product Category Predictions
Brightfield Group's Battle of the North: Canadian Market Update revealed the top categories for growth are pre-rolls (77.7%), vapes (47.3%), and flower (33 %). Due to legislative restrictions on THC limits, the consumer demand for more potent products is not being met by the edibles sector. In comparison, there has been an increase for consumers opting for other high-potency categories such as infused pre-rolls.
As a result, until 2024, when Brightfield anticipates many legislative changes, sales of vapes and other inhalable concentrates are expected to remain ahead of those of edibles. With more product options being released in each province, it is understandable that we will see an influx of trends in product categories.
Provincial Predictions
In 2021, Canadians saw cannabis sales grow 39% to $4.39 billion, and it's no surprise that Ontario is the leading province in revenue and store location growth. By June 30th, Canadian retail stores reached a new high of 3,333 locations. In the first half of this year, this number increased by 606 stores.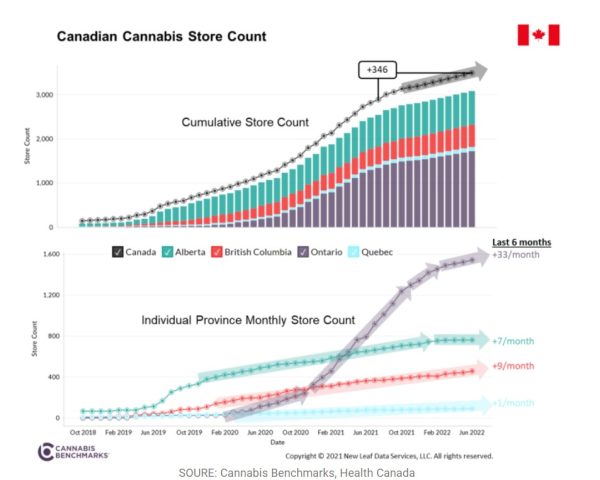 In Quebec, where all licensed retailers are owned and operated by the provincial government, illicit operators still hold a significant portion of the market share. British Columbia's store count continues to grow steadily but is still significantly behind that of Alberta, its less populated neighbour. The number of retailers in Ontario continues to grow at a strong rate but much slower than the exceptional growth seen in 2021. By the end of 2022, 3,511 licensed outlets will be operating across Canada, according to Cannabis Benchmarks' projection of current growth rates. The existence of more stores will increase competition, drive down retail prices, and squeeze margins even further. However, the discussion of halting the significant rise in retail locations is gaining traction with many cannabis industry workers who are worried about an already competitive market.
Spotlight Insights: Alberta and Quebec
Alberta is outperforming the market in population size and has the highest per capita spending on cannabis products. 2022 sales are expected to be $825,940,251 and 2027 sales are predicted to reach $1,136,970,387, representing a 6.6% CAGR. While flower, pre-rolls, and vapes are the most popular products, the Alberta vape market is becoming one of the most competitive.
Despite its size, Quebec continues to underperform compared to other provinces. Brightfield believes this to be due to the large amount of Quebec consumers who continue to buy from illegal markets due to the limited selection and quality of available products in provincially-run stores. Nevertheless, anticipated legislative adjustments in 2024 should allow for the introduction of concentrate and vape products. Sales forecasts for 2022 are $687,831,633 and by 2027 are $1,212,388,867, representing a 12.0% CAGR.
Predictions are never a shoo-in, but one thing is for sure: the cannabis industry will see a change in trends in the next few years in provincial market shares, store locations, and product category revenues.
Tags:

Aly K Benson

(2)

, Battle of the North Canadian Market Update

(1)

, Brightfield Group

(19)

, Canada Cannabis

(128)

, Canada cannabis market predictions

(1)

, Cannabis Bench Marks Spot Index

(1)

, Cannabis Retail

(331)

, cannabis sales trends

(46)

, category market share

(1)

, Euromonitor

(1)