Delta 9 Acquires Garden Variety
It was announced recently by Delta 9 Cannabis that it has completed the acquisition of Garden Variety and its three operating locations in Manitoba.
It's a deal that's worth $3.25 million, and one that John Arbuthnot, CEO of Delta 9 Cannabis, says goes a long way toward bolstering the retailer's national portfolio while solidifying its presence in Manitoba.
"This acquisition is meaningful for us in a couple of ways," he says. "It enhances our national store count, which is obviously significant. But Manitoba is our home market and the first one that we entered. It's a province where we're definitely able to punch above our weight-class, enjoying home field advantage, if you will. This acquisition strengthens what I would call our strategic mote in what remains an incredibly important market for us."
Expanding Store Network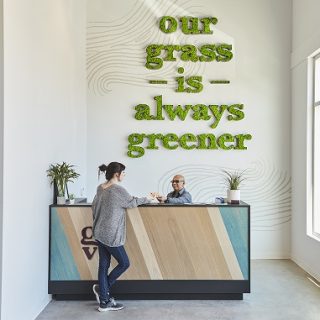 Important, indeed. Delta 9 is, in fact, the largest cannabis retailer operating in the province by way of revenue market share. And, the acquisition of Garden Variety, which is set to close on August 29, only serves to secure that status, bringing the number of locations that it operates in the province to 16. With a presence in Alberta and Saskatchewan as well, the cannabis retailer now boasts a network of 38 stores in Canada.
In isolation, the acquisition of Garden Variety is a significant one. However, when it's considered against the backdrop of 12 months of acquisitions made by the company, its meaning seems to take on even greater significance. Though Delta 9 has not shied away from organic growth, opening a handful of stores over the course of the past year, the Garden Variety deal brings the total number of acquisitions made by the company during that time to 22. And, it's all part of the company's growth strategy, says Arbuthnot, adding that it's also a function of an evolving industry.
"The bulk of the company's growth is now coming by way of acquisition," he asserts. "As the Canadian market has matured, we're finding that it makes most sense to acquire existing retailer assets that have an established customer-base, established revenue profile, and that are profitable. It's more efficient today than a brand-new greenfield build and identifying new locations in such a competitive marketplace. The Canadian market is ripe for a consolidation strategy, and we're looking to be as active as we can in that space."
Prairie Dominance
Despite the cannabis retailer's overwhelming successes throughout the prairie provinces, however, Arbuthnot admits that it will likely require unique circumstances for it to venture east or west of its current stronghold, and with reason.
"Ontario and British Columbia, for instance, are vastly different markets in that there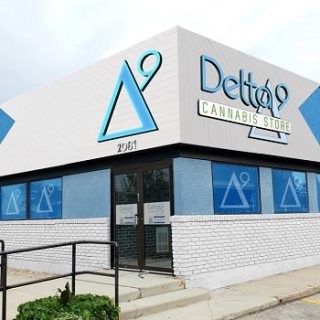 are restrictions around pure vertical integration," he explains. "Given that we are a licensed producer, cultivator, processor, and distributor as well, we'd be prohibited from owning outright retail assets in those provinces. So, our approach in those markets would be different where we might look to partner with an existing retail chain on more of a quasi-franchise basis. However, those opportunities for us are more on the periphery right now. In the near term, we're focused on capitalizing on those fully corporate-owned opportunities to realize further growth."
Continued Growth
Arbuthnot goes on to praise the job that Garden Variety and its staff have done since its founding in 2019, citing it as a prime example of the type of business and operation that Delta 9 has been seeking out over the course of the past 12 months. And, looking ahead, he admits that the company has no plans to avert its current direction.
"Garden Variety built a really solid business with a very high level of sophistication and profitability. However, the landscape in Canada is changing and there are a lot of cannabis retailers that have struggled since legalization. We're seeing the full spectrum of performance and noticing real opportunities to continue creating value, which is what we plan to continue doing."
Tags:

Cannabis Industry

(138)

, cannabis mergers and acquisitions

(4)

, Cannabis Retail

(294)

, Delta 9 Cannabis

(8)

, garden Variety

(4)

, industry consolidation

(1)

, John Arbuthnot

(7)

, retail expansion

(2)