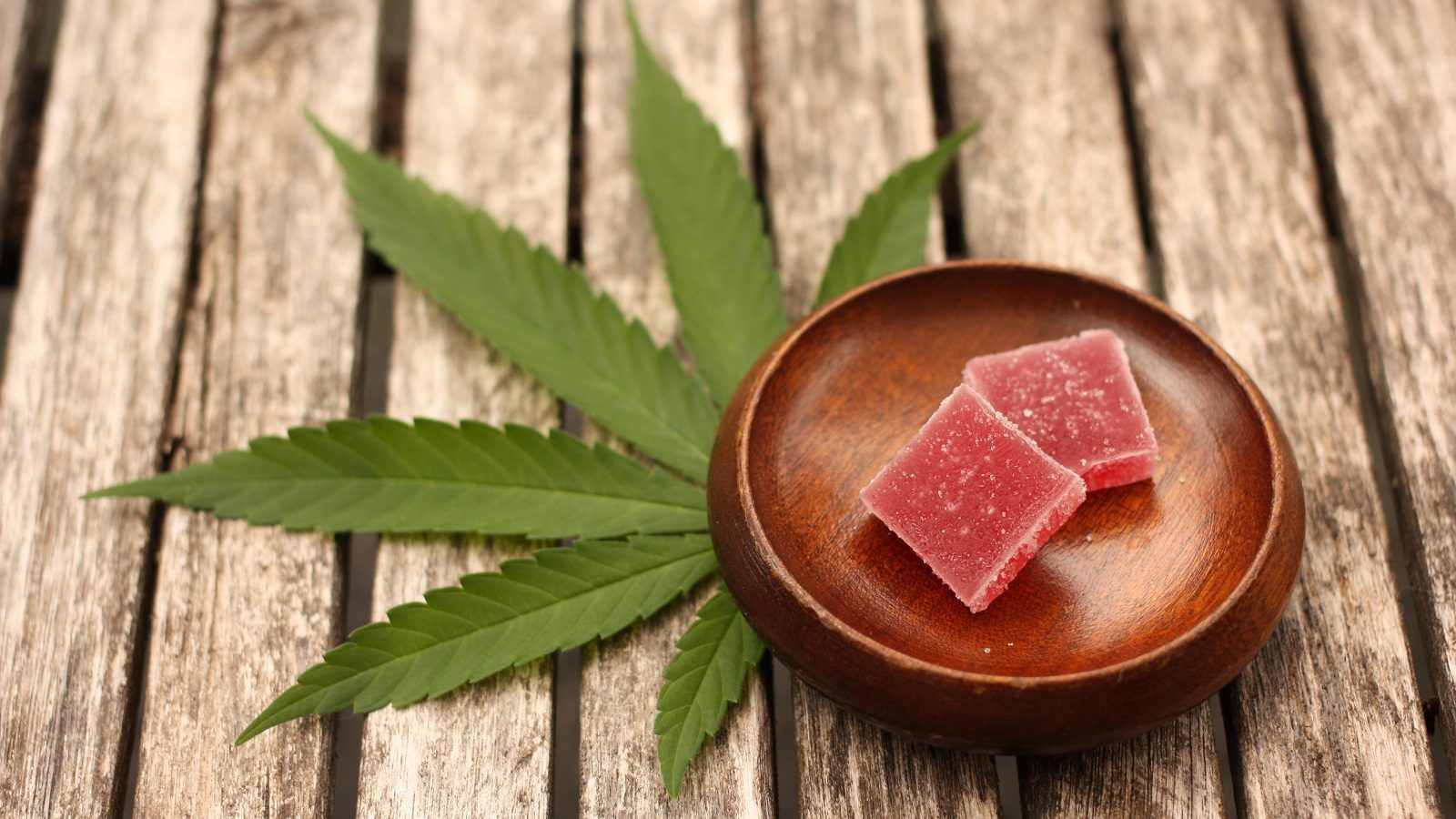 Popular Edibles Formats & Flavours
Since edibles hit the market in 2021, these Cannabis 2.0 products have proved popular with women and younger age groups. There continues to be product innovation, from premium full-spectrum cannabis edibles by brands like Wabi Sabi to new chocolate flavours.
A February 2022 Brightfield Group report explores edibles distribution trends in Canada.

Ratioed Edibles Products
As each pack of edibles is capped at 10mg of THC in Canada, brands looking to increase cannabinoid content in their products have been innovating with CBD dosages.
75% of ratioed edibles products have equal amounts of CBD and THC. 10% of products have a 1:10 ratio, followed by 8% with a 1:2 ratio.
Popular Dosages
Packages of edibles generally include 10mg or 5mg of THC per pack, often split into 2 to 4 servings of 2.5mg or 5mg.
All edibles tend to skew towards 10mg versus 5mg of THC. However, when broken down by product type 5mg is most popular among candy while 10mg is more popular in chocolate than any other edibles product type.
Popular Flavours
Strawberry, watermelon, and mango are the most popular candy flavours. 26% of baked goods are chocolate flavoured, followed by 9% caramel and 8% brownie. Plain chocolate dominates the chocolate category at 46%, followed by chocolate caramel at 9% and mint chocolate at 4%.
Tags:

Brightfield Group

(19)

, cannabis 2.0

(42)

, cannabis edibles

(33)

, cannabis retail trends

(13)

, cannabis sales trends

(46)

, cannabis trends

(27)

, consumer trends

(38)

, edibles

(15)